The Art Of Revision: Great Authors Revisit Famous Works
Resume
With guest host Jane Clayson.
Some of America's best writers have second thoughts on their greatest works--how they'd write them differently today.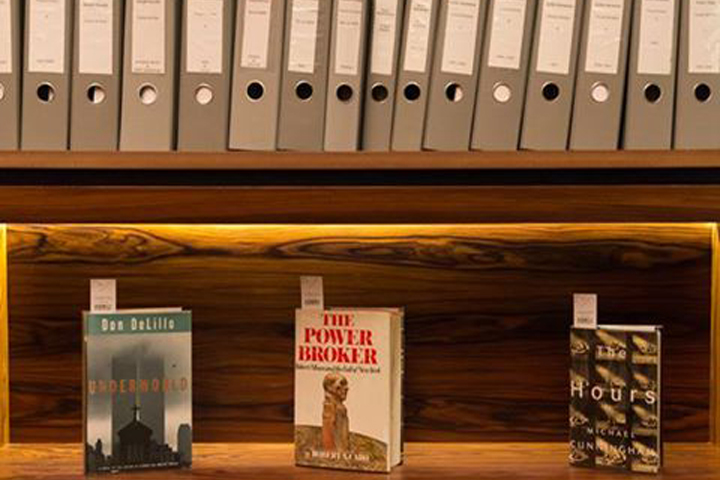 Authors and artists looking back on their great works and taking a second look. Writing by hand in the margins. Notes and pictures. What inspired them. Sharing secrets and fears about the creative process. . That's the mission of  PEN American Center's new project—First Editions/Second Thoughts. We'll talk with three Pulitzer Prize winners:  Junot Díaz, Jane Smiley and Rita Dove.  What did they find when they returned to their masterpieces? This hour, On Point: looking back at writing with three of the world's best authors.
-- Jane Clayson
Guests
Suzanne Nossel, executive director of the PEN American Center. (@suzannenossel)
Junot Díaz, Pulitzer Prize-winning author of "The Brief Wondrous Life of Oscar Wao" and "This is How Your Lose Her."
Jane Smiley, Pulitzer Prize-winning author of "A Thousand Acres," Some Luck," and many others.
Rita Dove, Pulitzer Prize-winning poet and former US Poet Laureate. Author of "The Yellow House on the Corner," "Thomas and Beulah" and many others.
From The Reading List
The Guardian US: Notes on PEN's annotated first edition auction-- "We asked major contemporary writers to annotate a first edition of one of their most famous (and valuable) books. In each case I chose the book, rather than asking which the author might want to contribute. The reason was simple: I chose the one most likely to fetch a high price at auction. (It was pleasing that the writers almost unanimously accepted the brief, though a couple suggested that they might have more to say about a different title, which of course we allowed)."
T Magazine: Old Books, New Thoughts — "The novel had me lost the entire process. The beginning only revealed itself at the end. Very frustrating to find yourself having to start at the beginning again, but that's how this writing game is. Rarely anything linear about it. In the end I handed the book to my editor convinced that what I had written was a colossal failure. I spent the next eight months demoralized about the 11 years I had wasted on the book. Even after the awards, etc., it took a long time before I let myself look on the novel with any kindness."
Los Angeles Times: Toni Morrison, Patti Smith hand-annotate books for PEN benefit — "Books hand-annotated by Toni Morrison, Patti Smith, Don Delillo, Philip Roth and others are being auctioned at Christie's to benefit PEN American Center in New York. For the Dec. 2 auction, titled First Editions/Second Thoughts, authors picked up first editions of their works and made notations and drawings in them by hand. Some messages explain their intent, others their process, and other times, just a feeling.
This program aired on December 1, 2014.