Your Midlife Crisis Is Only The Precursor To Your Good Life
Resume
A fresh take on the midlife crisis. We'll look at happiness across a lifetime.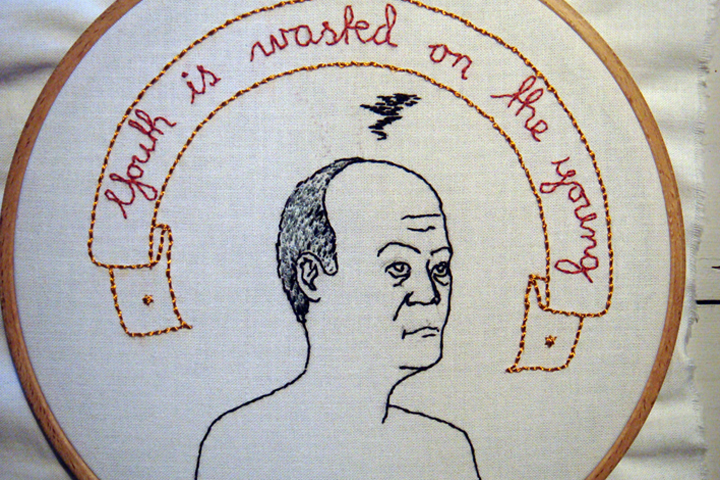 When you're young, you probably think that by the time you turn 40, you'll have it all figured out. A good job, perhaps marriage, children, hopefully some cash in the bank.  But more and more research shows that your 40s are often a time of emotional upheaval, re-evaluation and dissatisfaction. A mid-life crisis?  Perhaps. Our guest today says your happiness might be in a holding pattern. Wait until your 50s—even beyond, to find lasting happiness. A slice of Nirvana. Your joie de vivre. This hour, On Point: the real story on midlife and happiness.
-- Jane Clayson
Guests
Jonathan Rauch, senior fellow at the Brookings Institution. Contributing edtior at the Atlantic and the National Journal. (@jon_rauch)
Joshua Coleman, co-chair of the Council on Contemporary Families. Psychologist. Author of "The Marriage Makeover," "The Lazy Husband" and many more. (@drjcoleman)
Lesley Jane Seymour, editor in chief of More Magazine. (@lesleyjseymour)
From The Reading List
The Atlantic: The Real Roots Of Midlife Crisis — "I was about 50 when I discovered the U-curve and began poking through the growing research on it. What I wish I had known in my 40s (or, even better, in my late 30s) is that happiness may be affected by age, and the hard part in middle age, whether you call it a midlife crisis or something else, is for many people a transition to something much better—something, there is reason to hope, like wisdom. I wish someone had told me what I was able to tell my worried friend: nothing was wrong with him, and he wasn't alone."
The Wall Street Journal: Why Everything You Think About Aging May Be Wrong -- "Everyone knows that as we age, our minds and bodies decline—and life inevitably becomes less satisfying and enjoyable. Everyone knows that cognitive decline is inevitable. Everyone knows that as we get older, we become less productive at work. Everyone, it seems, is wrong. Contrary to the stereotype of later life as a time of loneliness, depression and decline, a growing body of scientific research shows that, in many ways, life gets better as we get older."
Salon: Generation X gets really old: How do slackers have a midlife crisis? -- "If we're going to make the country a better place, more suited to our values, we need to do it ourselves. Middle age is, if nothing else, time to shift out of second gear. If we can't take a break from the urban farms, put down the knitting and home brewing equipment, and step into politics, business and other kinds of leadership, we'll deserve our reputation as the generation that never quite showed up."
This program aired on December 3, 2014.