What's Wrong With College Greek Life?
Resume
Another spate of awful headlines from college fraternities this week.  What is going on with 'Greek life?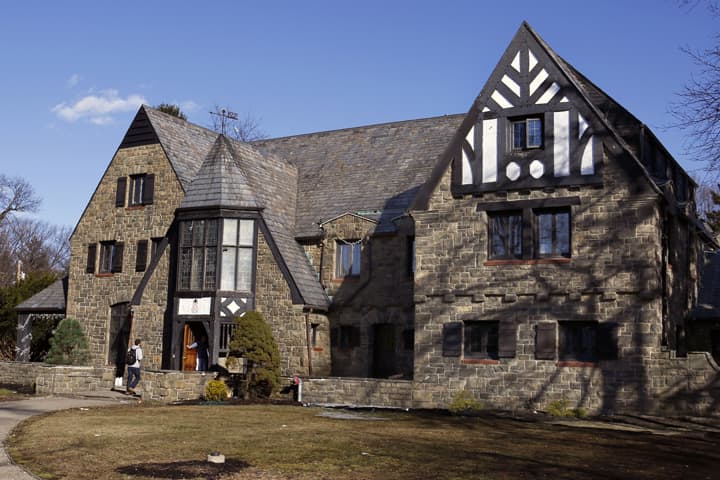 The fraternity headlines have been really outrageous lately. White boys on a bus chanting about lynching and the n-word in Oklahoma.  Sigma Alpha Epsilon.  At Penn State, a secret Facebook page is uncovered.  Frat members – and alums – sharing nude, semi-nude, sexual photos of women, some passed out, at the frat house.  Kappa Delta Rho.  Hazing, again, in Houston.  Student and a chapter suspended.  Sigma Chi.  Wisconsin, hazing.  Cahpter suspended.  Chi Phi.  This hour On Point:  American fraternity life.  What is going on?  What should happen?
-- Tom Ashbrook
Guests
Caitlin Flanagan, contributing editor at The Atlantic. Author of "Girl Land" and "To Hell With All That." (@caitlinpacific)
J. Patrick Biddix, professor of higher education and coordinator of the College Student Personnel Program at the University of Tennessee — Knoxville. Member of the Association of Fraternity / Sorority Advisers. (@drbiddix)
Edward Shanahan, founding president of Keystone Academy. Former Dean of Students at Wesleyan University and former Dean of College at Dartmouth College.
From Tom's Reading List
The Atlantic: The Dark Power of Fraternities — "Thousands of American men count their fraternal experience—and the friendships made within it—as among the most valuable in their lives. The organizations raise millions of dollars for worthy causes, contribute millions of hours in community service, and seek to steer young men toward lives of service and honorable action. They also have a long, dark history of violence against their own members and visitors to their houses, which makes them in many respects at odds with the core mission of college itself."
Philadelphia Inquirer: PSU president says review of fraternity system likely -- "Pennsylvania State University is contemplating a comprehensive review of its fraternity system in the wake of allegations that one of its chapters shared nude photos of women on private Facebook pages."
Christian Science Monitor: Penn State frat photo scandal shows colleges are cracking down — "The swift responses by university and national fraternity officials – suspensions of Kappa Delta Rho at Penn State and Sigma Chi in Houston and the elimination of Chi Phi at UW-Madison – suggest they feel a growing pressure to crack down. In the wake of the national uproar over a racist chant at a University of Oklahoma fraternity, these cases may add to a domino effect, prompting other students or alumni to come forward with reports of sexual harassment, misconduct, and hazing."
This program aired on March 20, 2015.