Colleges Face Soaring Mental Health Demands
Resume
We'll look at a soaring demand for mental health services on college campuses, and colleges grappling with how to respond.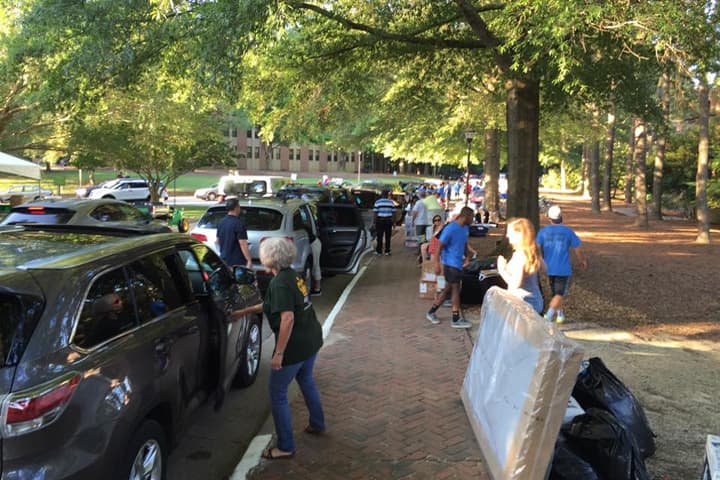 College may look like party time, but it's a lot of work too and for many students a stressful time of growing up and growing out. And these days, more students than ever are reporting anxiety and depression. An "epidemic of anguish," it's been called. Maybe they're just reporting it more. Maybe they are more stressed. Whatever the answer, they are flooding campus mental health services. This is a generation that has no fear of counseling. But they may get one. Some schools give a lot of mental health support. Some just kick you out. This hour On Point: Stressed on campus. Why? And what follows.
-- Tom Ashbrook
Guests
Robin Wilson, senior writer at the Chronicle of Higher Education.
Jennifer Ruark, deputy managing editor at the Chronicle of Higher Education. (@jennyruark)
Micky Sharma, director of the Student Life Counseling and Consultations Service at The Ohio State University. President of the Association for University and College Counseling Center Directors.
Charles Anderson, director of the Counseling Center at the University of New Haven.
From Tom's Reading List
Chronicle of Higher Education: An Epidemic of Anguish — "Colleges are trying to meet the demand by hiring more counselors, creating group-therapy sessions to treat more students at once, and arranging for mental-health coordinators who help students manage their own care. A couple of colleges have even installed mental-health kiosks,which look like ATMs and allow students to get a quick screening for depression, bipolar disorder, anxiety, and post-traumatic stress.
Washington Post: 'Ask the lawyers.' College mental health after the Va. Tech shooting is costing lives — "Had the mass shooting of April 16, 2007, begun a national debate on what mental health care might properly look like on a university campus, we might have established a healthy model for the nation by now. Instead of that discussion, we had quite a different outcome as other voices weighed in with legal and administrative questions. These voices did not ask how we could do the work of mental health care better. They asked instead how we might better avoid liability."
Boston Globe: In wake of suicides, MIT bolsters mental health services — "The Massachusetts Institute of Technology has announced a series of measures to bolster mental health services and other campus support, a move that followed soul-searching across the school after four suicides in the span of a year. Starting this academic year, the Cambridge school will provide more mental health counselors, create a drop-in center for students to talk with professionals, and make it easier for students to seek professional services off campus."
Watch a Chronicle of Higher Education Video On College 'Mental Health Kiosks'
This program aired on September 8, 2015.