New Trends In American Immigration
Resume
Asians are now number one in immigration to the USA. We'll look at who's coming, where they're going and their imprint on the country.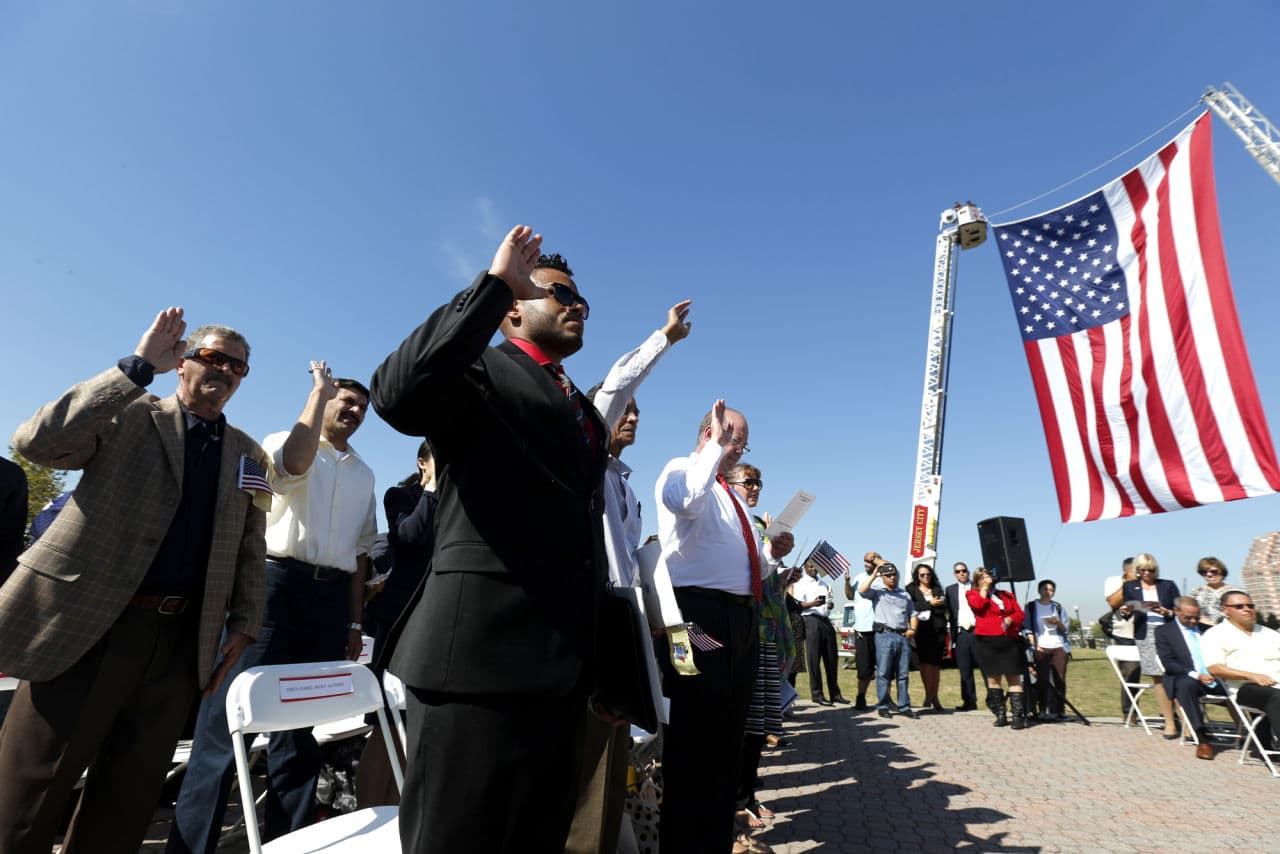 Projecting American immigration numbers into the future is a tricky business. Things change. But the latest big projection by the Pew Research Center is a head-turner. Pew says there are 324 million Americans now. That by 2065, there will be 441 million. That almost 90 percent of that growth will be from immigrants and their kids. And that the biggest pool of those immigrants – 38 percent - will be not Hispanic, but Asian. From that huge arc of countries stretching from Korea to Pakistan. That's a change. This hour On Point, immigration, Asians, and the country we will become.
-- Tom Ashbrook
Guests
Jeffrey Passel, senior demographer at the Pew Research Center. Co-author of the center's new report, "Modern Immigration Wave Brings 59 Million To U.S."
Jennifer Lee, professor of sociology in the University of California, Irvine's School of Social Sciences. Co-author of "The Asian-American Achievement Paradox" and "The Diversity Paradox." (@jleesoc)
Karthick Ramakrishnan, professor and associate dean of the University of California, Riverside's School of Public Policy. Director of the National Asian American Survey. Founding editor of the Journal of Race, Ethnicity and Politics. (@karthickr)
Richard Alba, professor of sociology at the Graduate Center at City University of New York. Co-author of "Strangers No More" and "Remaking the American Mainstream."
From Tom's Reading List
Pew Research Center: Modern Immigration Wave Brings 59 Million to U.S., Driving Population Growth and Change Through 2065 -- "Fifty years after passage of the landmark law that rewrote U.S. immigration policy, nearly 59 million immigrants have arrived in the United States, pushing the country's foreign-born share to a near record 14%. For the past half-century, these modern-era immigrants and their descendants have accounted for just over half the nation's population growth and have reshaped its racial and ethnic composition."
CNN: Asians on pace to overtake Hispanics among U.S. immigrants, study shows -- "Asians are on pace to become the largest immigrant group in the the United States. Meanwhile, the share of new arrivals who are Hispanic is smaller than it was 50 years ago. And the percentage of the total U.S. population born outside this country was higher in 1890 than it is today."
New York Times: The Myth of a White Minority — "We are becoming a more diverse society, but not a post-racial one. For that reason we cannot abandon ethno-racial categories. They register legacies of slavery, conquest and oppression that have enduring effects. They are still useful, to measure and redress inequalities. But we need to admit that these categories are at best rough approximations when it comes to understanding who we are becoming."
This program aired on September 30, 2015.