Is Recycling Really Worth It?
Resume
Is recycling working? Does it add up? We'll look at the evidence, at home and abroad.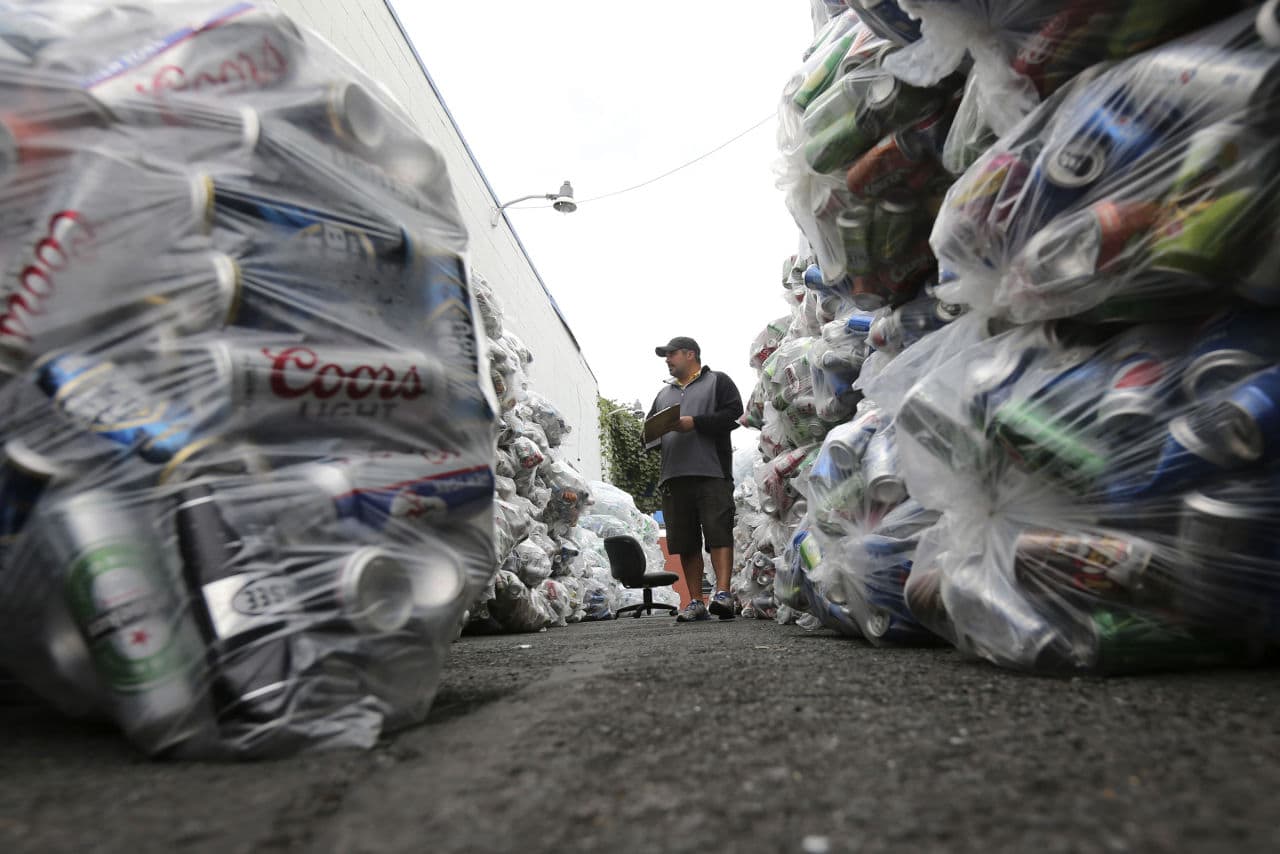 Here's a fact: I like recycling. Won't deny it. Nothing fancy, just a quick sort of the trash that makes me feel I'm leaving a lighter, better footprint on the earth. A lot of others feel the same. Some American cities – New York, Seattle, San Francisco - are now moving to zero landfill waste. So lately, when we've heard an argument that recycling is a net loser, economically and environmentally, it's unsettling. Confusing. We want to get to the bottom of it. Know the truth, as best we can make it out. This hour On Point, sorting the bottom line – economically and environmentally – on recycling.
-- Tom Ashbrook
Guests
John Tierney, 'Findings' columnist for the New York Times' Science Times section. (@johntierneynyc)
Thomas Kinnaman, professor of economics at Bucknell University.
Darby Hoover, senior resource specialist at the Natural Resources Defense Council.
Sander van der Linden, social-psychologist and head of the Social and Environmental Decision-Making Lab at Princeton University.
From Tom's Reading List
New York Times: The Reign of Recycling — "Despite decades of exhortations and mandates, it's still typically more expensive for municipalities to recycle household waste than to send it to a landfill. Prices for recyclable materials have plummeted because of loweroil prices and reduced demand for them overseas."
The Wall Street Journal: Germans Have a Burning Need for More Garbage — "Over the past decade, heaps of garbage-burning power plants and composting facilities were built throughout Germany as the country shut off all its landfills to new household trash. But instead of growing, as many thought it would, household-waste production flattened, in part because sparing Germans edged their already-high recycling rate even higher.
Triple Pundit: In Defense of Recycling and Common Sense — "Unless we find ways to reuse waste and design our products and packaging to optimize material use, we will not meet the economic and social needs of a growing population. Enlightened institutions are working together to optimize financial, social and environmental resources by re-imagining an entire system based on a circular economy model, not merely harvesting economic rewards at end-of-use."
This program aired on October 22, 2015.