Amazon versus Wal-Mart in the ultimate retail war. Wal-Mart's playing catch-up. Amazon's on the attack. We'll look at the battle of retail titans.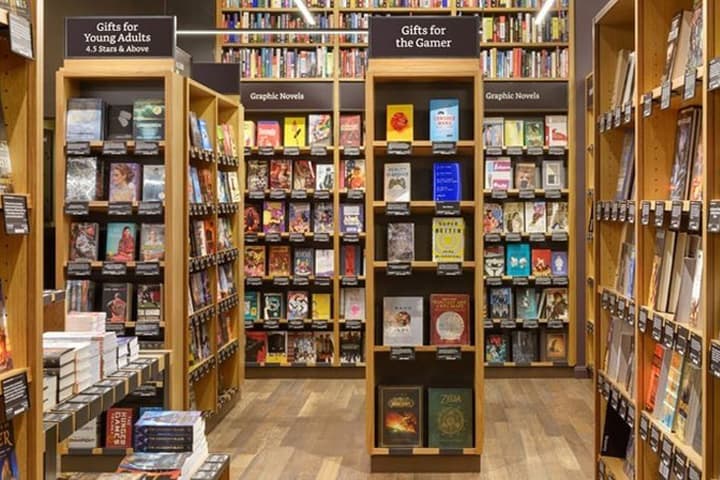 Quick, who's bigger? Amazon or Wa-Mart? Well, it depends how you measure. Sheer stuff sold? Wal-Mart. Value of the company? Amazon. Worth billions more now. Stuff sold on line? Amazon, by a long shot.  And there's the battle. Wal-Mart conquered the retail world in the '80s and '90s, with its wave of superstores that put mom and pop out of business. Now, Amazon is the tsunami of online shopping. Everything's flooding online. Wal-Mart is racing to get in, get on, catch up. Just as Amazon opens its first brick and mortar store. What? This hour On Point, battle of the retail titans. Amazon versus Wal-Mart.
-- Tom Ashbrook
Guests
Sarah Nassauer, retail and consumer trends reporter for The Wall Street Journal. (@SarahNassauer)
Sarah Halzack, national retail reporter for the Washington Post. (@sarahhalzack)
Sucharita Mulpuru, eBusiness retail analyst at Forrester Research. (@smulpuru)
From Tom's Reading List
The Wall Street Journal: Wal-Mart Shrinks the Big Box, Vexing Vendors -- "At the U.S. chief's direction, the retail behemoth has already removed about 15% of store displays over the past year, and the average Wal-Mart supercenter—home to around 120,000 products—has about 2,500 fewer items than a year ago."
Washington Post: Amazon opening a brick-and-mortar bookstore — "Twenty years after Amazon.com famously upended the brick-and-mortar book business, the e-commerce giant is going to open a physical bookstore of its own. Amazon said that on Tuesday morning it will open a store called Amazon Books in the University Village neighborhood of its corporate hometown of Seattle."
Forbes: Bigger Is Not Always Better - Why Amazon Is Worth More Than Walmart — "Amazon is again changing the way Americans shop, from stores to online. And the key to understanding why this is deadly to Walmart and other big traditional retailers is understanding that all Amazon (and its on-line brethren) need to do is chip away at a few percentage points of the market. They don't have to obtain half of retail. By stealing just 5-10% they put many retailers, the ones who are weak, right out of business, like Radio Shack and Circuit City. And they suck the profits out of others like Sears and Best Buy. And they pose a serious threat to Walmart."
This program aired on November 4, 2015.