New Tech To Get You Over The River And All The Way To Grandmother's House
Resume
Technology to make holiday travel a little easier: from apps to gadgets to online deals.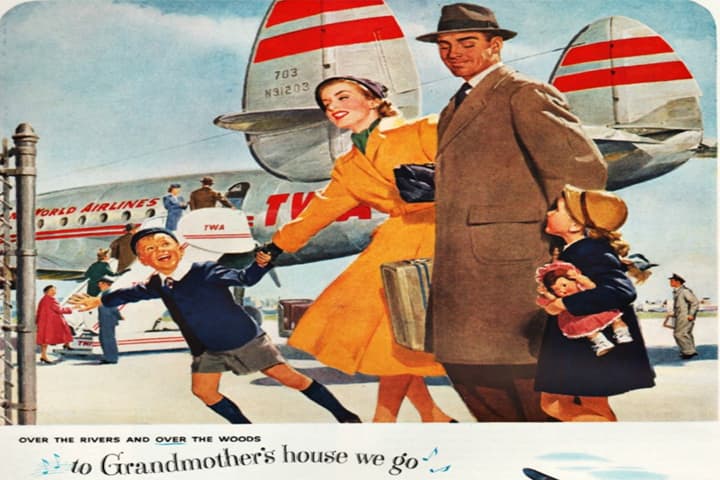 Forty-seven million Americans will travel for the Thanksgiving holiday this year, we're told. Forty two million on the roads. Millions in the skies. Plenty on trains. More traveling than at any time since 2007, says AAA. So, how do we make it easier? There is a whole lot of technology out there that would like to help. To make travel quicker, more efficient, more affordable, more entertaining, more informative, more educational.  pps all over for travel tips and best food and to captivate the kids and to zip around the traffic. This hour On Point, apps, gadgets and maybe some hot playlist suggestions for your Thanksgiving pilgrimage.
-- Tom Ashbrook
Guests
Scott Steinberg, tech consultant and CEO and founder of Tech Savvy Global. Author of "Make Change Work for You." (@akeynotespeaker)
Wendy Perrin, travel advocate for Trip Advisor. (@wendyperrin)
Julia Turner, editor in chief for Slate. (@juliaturner)
From Tom's Reading List
USA Today:Thanksgiving travel: Best and worst times to drive — "Beware the Sunday after Thanksgiving. So says an analysis from Waze, the popular navigation app, which found that users on that day in 2014 reported an increase of 323% in jams, 112% in accidents, 79.8% in hazards and 100.2% in police alerts."
New York Times: How to Upgrade Your Thanksgiving Road Trip — "While talk of Thanksgiving travel often centers around the cost and tribulations of flying, during the holiday weekend more Americans actually hit the road. AAA estimated that nearly 90 percent of Thanksgivingtravelers in 2014 would go by automobile, with about 46 million people driving 50 miles or more from home. This year, why not make the journey more enjoyable?
The Wall Street Journal: Podcasters Target Thanksgiving Travelers — "For many people, the phrase "Thanksgiving travel" means jammed airports and endless taillights. For those in the podcasting business, it means something else: a captive audience. Even as the popularity of podcasts climbs, sparking recent moves by major players like Spotify and Google, consumers still struggle to discover new shows. Thanksgiving weekend, one of the heaviest travel periods of the year, offers the industry a key opportunity to reach those potential listeners.
This program aired on November 20, 2015.