Tom Ashbrook's Note From New Hampshire
This article is more than 4 years old.
Sign Up For The On Point Newsletter
A Presidential Primary Worthy Of Jackson Pollock
by Tom Ashbrook
A quick post here, as the polls close and results are tallied in New Hampshire...
First, a big thanks to my amazing friend and colleague Jack Beatty for all his insights here in the home stretch of the New Hampshire primary.  When you set Jack loose on a story, you're going to get original thinking and not the "same-old, same-old."  You've read the proof of that again right here.  Bravo, Jack!Now, for our little jaunt to New Hampshire. It was fast and made me long for the political arena that has sometimes made me want to run screaming. The people we talked to in New Hampshire were simultaneously so warm and open - and so fed up. They're not just wringing their hands. They're making decisions and acting, sometimes in ways quite different than they might have just a few years ago.
At the bar in Manchester where we barreled in out of the blizzard for our first stop, Ted Cruz supporters were standing by their man. But they were almost outnumbered by people shopping the field.  They told us they were trying to take the measure of the candidates' character, up close. And in New Hampshire you can get close enough to do that. Cruz came.  The place was packed. Beer and half-cocked ears at the back. Ted and Jesus up front. On camera, Cruz strikes me as somehow a little off. Snarly. In person, it's there, but less dominant. He knows what people say about him.
"They say he's a whacko-bird! They say he's mean!" he told the crowd.
"Yes, they do," said a supporter next to me. But that's just what this supporter wanted.
"I ask you all to pray with me," said Cruz, up front. And many did, even here in flinty New Hampshire.
And Cruz again told the story of the Bible under Reagan's inaugural hand, opened to 2 Chronicles, 7:14. And he recited it. And I heard people reciting it along with him.
"If me people... will humble themselves and pray and seek my face and turn from their wicked ways, then I will hear from heaven, and I will forgive their sin and heal their land."
That's more God than I seek in politics, but to each his own.
Donald Trump's arena-fest on the last night before the vote was a different kind of baptism...in the school of Trump. Huge venue. Big crowd. Huge "Make America Great" sign overhead. And then, with a frigid wind blasting outside, the Donald was in the house. His rhetorical style is like non I've ever encountered in political life. It's a kind of rhetorical splatter painting. He's a Jackson Pollock of hot words, self-loving quips, half-sentences pointing broadly to glory and cascades of super-duper superlatives. He's gleefully throws it all against the big canvas of his billions and of his countrymen's discontent.  He'll put almost any hot thing up there. He said "pussy" last night from the grand podium — called Ted Cruz that, echoing an exuberant shouter in the crowd. And he said "angry" many times. And "winning," many times. And "beautiful," as in his wife, his daughter, the future under Donald J. Trump. And when he was done, there was hovering in the air of that big arena a kind of splatter word painting of himself, the carrot-mopped billionaire beholden to no one who would take you where you want to go. And you little id, too!
That's enough. We saw more. We froze our tootsies and ate terribly and talked to everybody in sight. But the vote is what counts. It's in. And Trump and Sen. Bernie Sanders have won.
Thanks to Julie Diop and Katherine Brewer and Sarah Platt, my great team in New Hampshire.
Go, America!  Do the right thing.
The New Hampshire primary may be over and done with, but our newsletter is just beginning! Sign up here for insight, analysis and behind the scenes info into Election 2016, On Point production, and more!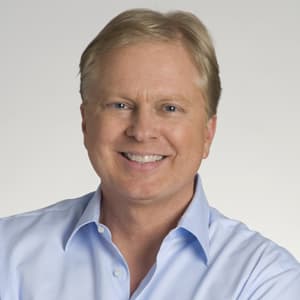 Tom Ashbrook Former Host, On Point
Tom Ashbrook is an award-winning journalist and host of WBUR and NPR's On Point.