Goodbye To 'Downton Abbey'
Resume
After six seasons, we bid goodbye to "Downton Abbey." The class drama that captivated America.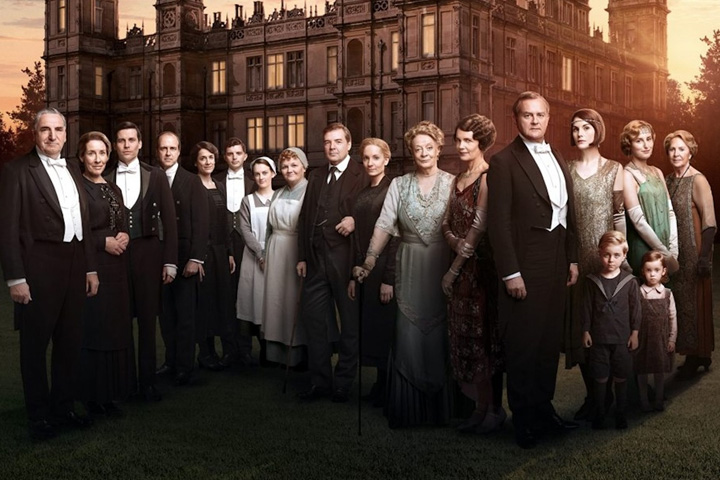 "Downton Abbey." Who would have thought that in 21st century America a show on British aristocracy and servants in 1910s-and-twenties England would be a super hit? And yet it has been. From the sinking of the Titanic to the distant gore of World War I to the unraveling of grand old ways and certainties, millions of Americans have piled in for the ride. Now it's ending. This hour On Point, lords and ladies, class and change, and what lingers from "Downton Abbey."
-- Tom Ashbrook
Guests
Alyssa Rosenberg, pop culture critic for the Washington Post. (@AlyssaRosenberg)
Jessica Fellowes, writer and speaker. Niece of Julian Fellowes, the creator and executive producer of "Downton Abbey." Author of five official companion books for the series. (@jessicafellowes)
Jack Beatty, On Point news analyst. (@JackBeattyNPR)
From Tom's Reading List
Washington Post: 'Downton Abbey' captured the real — if frustrating — pace of social change -- "For all that 'Downton Abbey' has been a frustrating show at times — the Bates's legal troubles in particular paid diminishing returns — I wonder if that criticism says more about us than about the series itself. We want history to happen in a rush, as it does in the movies. But series like 'Downton Abbey,' in which progress is slow and often circular, actually strike me as truer to life."
New Yorker: Final Curtain — "Will the accelerating demise of the British aristocracy—precipitated by the industrial revolution, hastened by the First World War, and decisively signalled by the election of Britain's first Labour-led government, in 1923—consign the Granthams and their household to the rubbish heap of history, where they rightfully belong?"
USA Today: A fond farewell to 'Downton Abbey' -- "The show did have more than its share of stumbles, though some of those, to be honest, were so goofy and wrong-headed that they provided their own form of amusement. We can now look back with a sort of fondness on that purported Titanic survivor who wandered in and out of the show and left no trace; that less-than-stirring recreation of a World War I battle; Edith dumping her child on the pig farmers; Rose's jazz-age flirtation; and most everything in these last few seasons involving Anna and Bates."
This program aired on March 4, 2016.