With Opening Day almost here, we'll look at the inside story of baseball's most valuable commodity: the arm of the pitcher.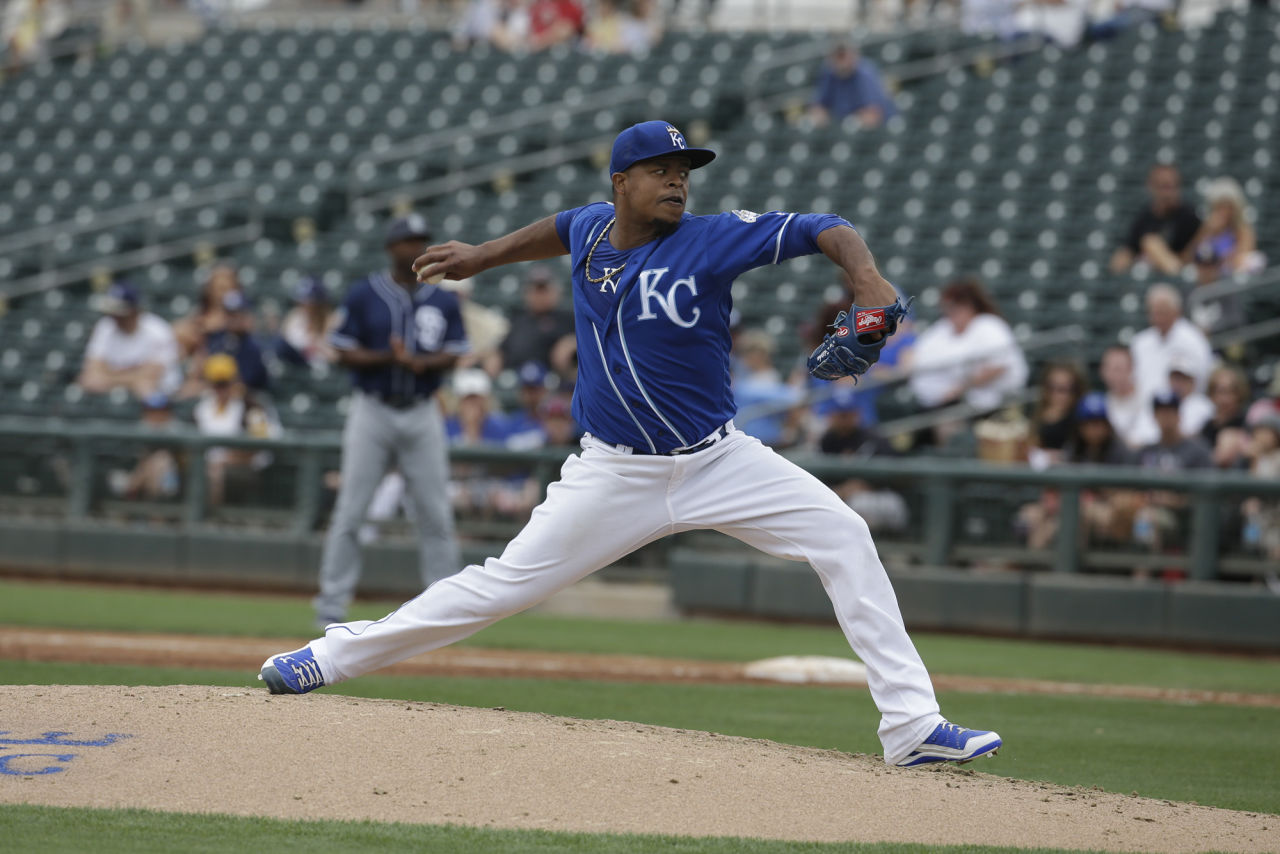 Major League Baseball's official Opening Day is Monday. And great pitchers have been limbering up the most valuable asset in all of sport:  the pitcher's arm. Major League Baseball spends $1.5 billion a year on pitchers – five times the salaries of all the NFL's quarterbacks combined. But there's a problem: modern pitching is blowing out those pitchers' arms. One in four has now had Tommy John surgery. Elbows can't take it. This hour On Point, baseball, pitchers, and the growing challenge of the arm.
-- Tom Ashbrook
Guests
Jeff Passan, lead baseball columnist for Yahoo! Sports. Author of the new book, "The Arm: Inside the Billion-Dollar Mystery of the Most Valuable Commodity in Sports." (@JeffPassan)
Todd Coffey, relief pitcher and free agent. Former player for the MLB's Cincinnati Reds, Milwaukee Brewers, Washington Nationals, and Los Angeles Dodgers. (@coffeytime60)
Dr. Neal Elattrache, sports medicine surgeon at the Kerlan Jobe Orthopedic Clinic. Team physician for the Los Angeles Dodegers and conslutant for the Anaheim Ducks, Los Angeles Rams, Los Angeles Kinds and the P.G.A. Tour.
From Tom's Reading List
Washington Post: Two Tommy John surgeries may be too much of a good thing for MLB pitchers — " Tommy John surgery has saved the playing careers of thousands of amateur and professional baseball players since surgeon Frank Jobe developed it in 1974. Jobe tried out the orthopedic procedure, technically known as ulnar collateral ligament reconstruction, on pitcher Tommy John, who went on to pitch for 13 more years and retired from baseball at age 46."
Grantland: The Tommy John Epidemic: What's Behind the Rapid Increase of Pitchers Undergoing Elbow Surgery? — "Tommy John surgeries are ripping through baseball at a faster pace than ever before. Twenty-five percent of active MLB pitchers have had the procedure, which reconstructs a pitcher's torn ulnar collateral ligament, as have 15 percent of current minor league pitchers. Last season was particularly distressing: More pitchers had the surgery in 2014 than in the entirety of the 1990s."
Forbes: Study: Majority of Tommy John Surgeries Are For Teenage Athletes — "There are two trends driving Tommy John surgery among high school pitchers. One is overuse and/or poor mechanics. Overuse may be why, according to the study, 53 percent of all Tommy John surgeries take place in the South, where pitchers can in theory throw year-round without weather restrictions. (It also may be because James Andrews, the top Tommy John surgeon, is based in Birmingham, Ala.) Certainly, in all regions, there are horror stories of pitchers throwing for multiple travel teams in the same week in hopes of a major-league career."
Read An Excerpt Of "The Arm" By Jeff Passan
See A Washington Post Diagram Of How Tommy John Surgery Works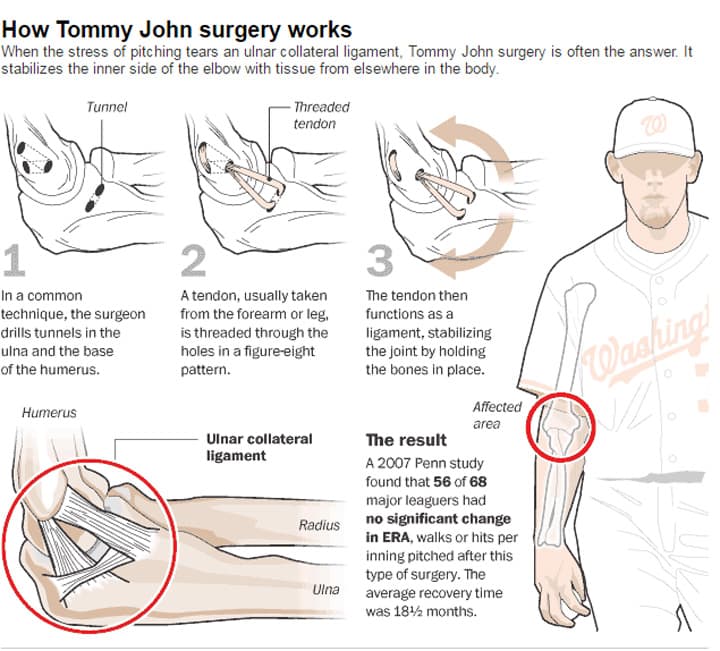 This program aired on March 30, 2016.