Our Week In The Web: April 8, 2016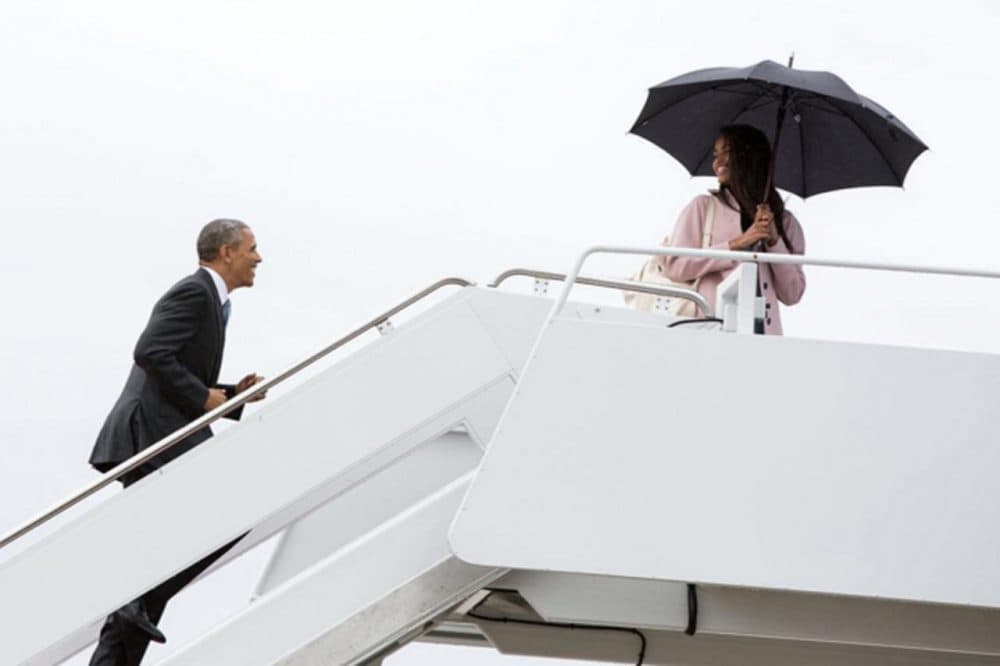 This article is more than 5 years old.
When we did an hour this Monday on the new streaming video service, Facebook Live, we had originally intended to broadcast portions of our preparation on the service itself. It didn't happen, for a variety of boring and unimportant internal reasons, but we did try out Facebook Live before our Friday conversation on new techniques to make cooking easier and less frightening for amateur chefs. We posted two videos (here and here) and we're pretty pleased with the results. Were you? Would this kind of behind the scenes, show prep video glimpses into the world of On Point interest you? We'd wager the answer is "Yes!" (or at least "Probably, depends on what I'm doing at the time!"), but we want your feedback. Let us know, in the comments below, or on Facebook, Tumblr and @OnPointRadio, and stay tuned for more live video from our team soon!
The Most Listened-To Shows Online (April 1, 2016 — April 8, 2016)
1.Week In The News: Trump On Abortion, Sanders Scores Three More, Blast In Lahore (April 1, 2016)
2. Unpacking The Panama Papers (April 5, 2016)
3. Election 2016: Wisconsin Results (April 6, 2016)
4. New Warnings On Rising Seas (April 4, 2016)
5. America's Long War In The Middle East (April 6, 2016)
Our Favorite Guest Quotes From This Week
"When you stop looking at the recipe and start looking at the food — that's cooking." — Bridget Lancaster 
"No one sane would start a search engine today to compete with Google." — Patrick Foulis
"We're still dancing to James Brown's innovations to this day." -- James McBride
"Don't let anyone tell you how to do your job — you know how to do it just fine." — Hope Jahren
Our Favorite Comments (Facebook, Twitter and Disqus) From This Week
"being swallowed by disco may have been the most traumatic of all the things that could have traumatized James." (@ths77chris)
"I am getting hungry listening to this show today!" (Cynthia Corliss)
"I can't wait till tomorrow to eat" (@omgdanielaa)
"Get It ON !!!!! LOVE WBUR !!" (Phillip Miller)
Our Favorite Bit Of Internet This Week
This inexplicably captivating remix of the classic Smash Mouth song, "All Star." (Tumblr)