Gloria Steinem On VICELAND's 'Woman'
Resume
Feminist icon Gloria Steinem explores how violence against women drives global instability in her new show, "Woman." She's with us.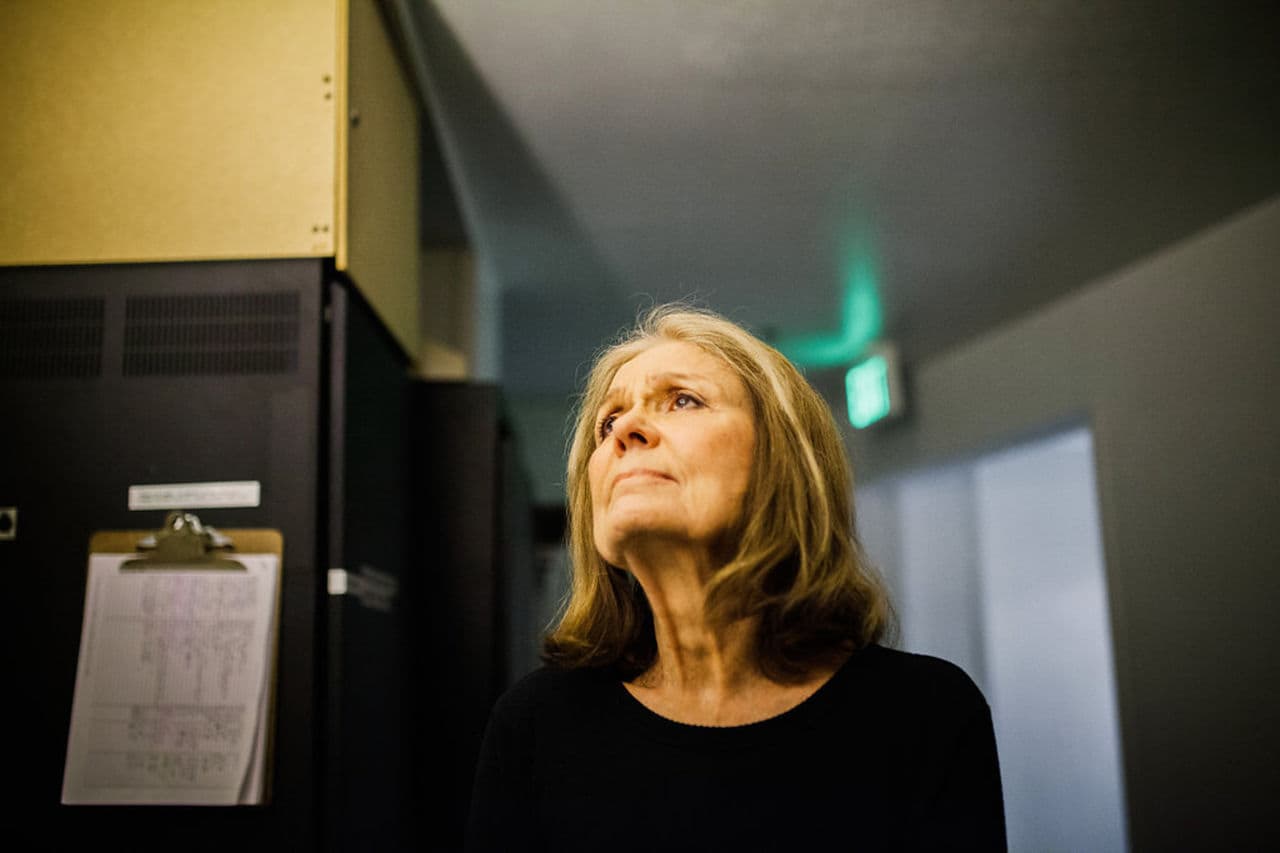 Feminist icon Gloria Steinem was there in the heyday of bra-burning and the swelling women's movement. She never stopped organizing, writing, activism, speaking up, speaking out. Now, at 82, Gloria Steinem is in the spotlight again. She's hosting and executive producing a docuseries on super millennial-friendly VICELAND about violence against women around the world. It's rugged. And essential, she says. This hour On Point, a conversation with Gloria Steinem.
-- Tom Ashbrook
Guest
Gloria Steinem, host and executive producer of the new VICELAND TV series, "Woman." Writer, lecturer, political activist and feminist organizer. Author of "My Life on the Road," "Moving Beyond Words" and "Revolution From Within." (@GloriaSteinem)
From Tom's Reading List
New York Times: Gloria Steinem Brings Feminism to Viceland -- "In her focus on first-person accounts and D.I.Y. support systems, Ms. Steinem is aligned with the interests of millennial audiences — the kind that Vice, in their unlikely partnership, hopes to deliver. What that demographic, newly awoken to her legacy, might not realize is how well Ms. Steinem — a social networker even before she joined Twitter; a nondriver; a voracious traveler who has spent most of her career without a formal job; and a lifelong rule-breaker who can rock a raised fist and a raunchy punch line — fits in with them already."
Vogue: Gloria Steinem's Woman Is Must-Watch TV — "'Woman's' eight-episode first season will air weekly and, per the show's log line, will explore 'how violence against women drives global instability.' As Steinem declares in a lead-in that airs at the top of each episode, 'I've traveled the world as a writer and an activist my entire life, and I can tell you that by confronting the problems once marginalized as women's issues, we can tackle the greatest dangers of the 21st century.'"
Refinery29: Gloria Steinem On The Making Of A Movement & Her New Series, 'Woman' — "The thing about being Gloria Steinem is that you never stop, even after you've spent more than half a century advocating for the rights of women all over the world. So when you meet VICE's Shane Smith and activist Amy Richardson at a Google camp, and the three of you get to talking, what that turns into is a series about global abuse against women, and how destabilizing it is for the entire world."
Watch A Trailer For "Woman"
This program aired on May 24, 2016.