Sebastian Junger On Vets And Their 'Tribe'
Play
This article is more than 6 years old.
In advance of Memorial Day, we'll talk with Sebastian Junger about vets coming home and missing their "Tribe." Plus, a WWII veteran remembers life on and off and the battlefield.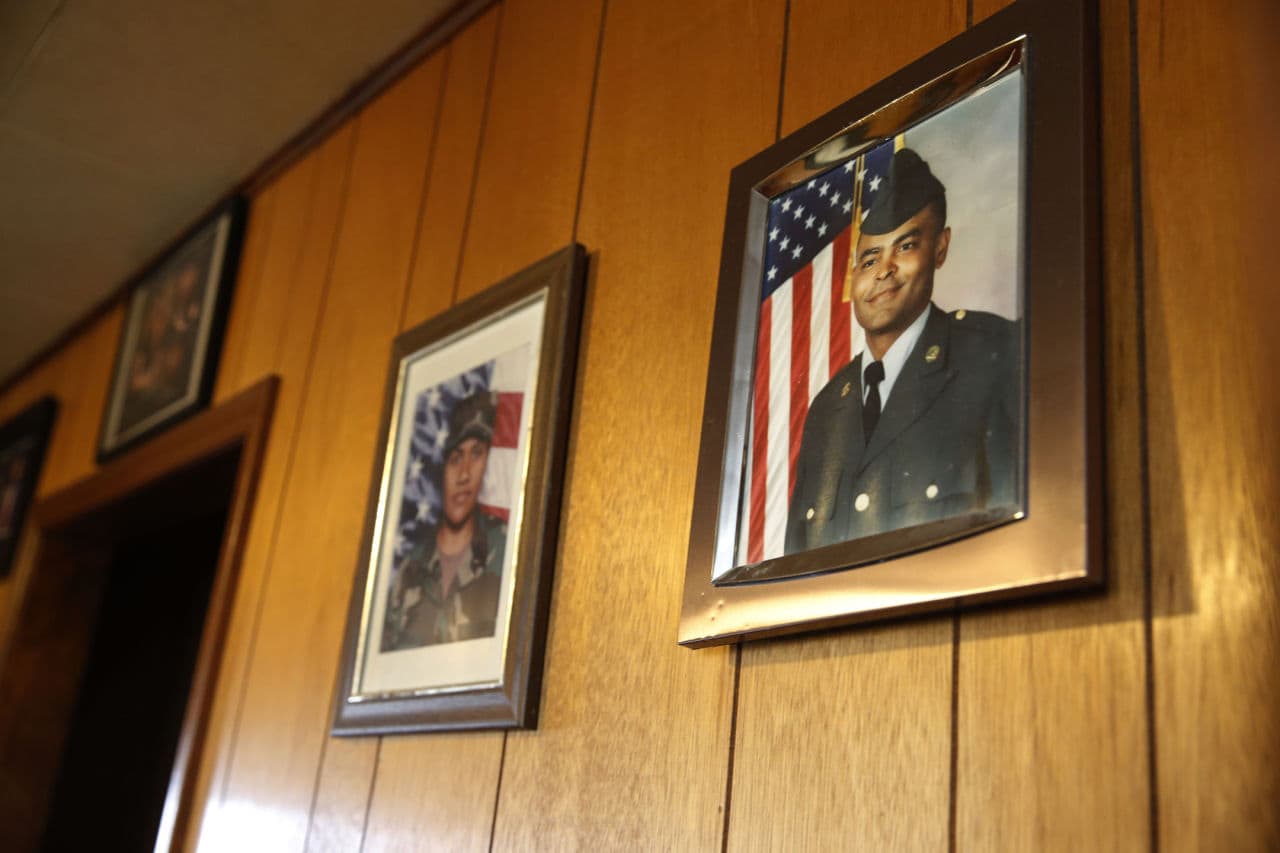 Sebastian Junger wrote "The Perfect Storm," then went on to become one of the great chroniclers of American soldiers at war in Afghanistan. Now, he's followed those soldiers home. And he sees many at a loss. Maybe it's PTSD from battlefield trauma. But maybe, he says, it's the country they've come home to. So much division. So little community. It can leave vets starving for the tribe of the platoon. Maybe we all are, he says. This hour On Point, Sebastian Junger on the longing for tribe.  -- Tom Ashbrook
Guest
Sebastian Junger, journalist, author and documentarian. His latest book is "Tribe: On Homecoming and Belonging." Also author of "War" and "The Perfect Storm." Director of "Restrepo," "Korengal," "The Last Patrol" and "Which Way Is The Front Line From Here?" Contributing editor to Vanity Fair and special correspondent for ABC News. (@sebastianjunger)
From Tom's Reading List
New York Times: Sebastian Junger's 'Tribe' Examines Disbanded Brothers Returning to a Divided Country — "Year after year, we hear arguments for taking the stink out of our sulfurous political rhetoric. It would be better for congressional productivity. It would be better for our international dignity. It would be better for our national literacy, our local advocacy, our general civility and the future etiquette of our children. But the one argument I had not heard, until reading Sebastian Junger's 'Tribe: On Homecoming and Belonging,' is that we should clean up our act for the sake of our returning troops."
Washington Post: The dangerous drift from our tribal roots -- "I was delighted to see Junger dispelling many of the myths and misconceptions about post-traumatic stress disorder. He observes that there are two kinds of PTSD: short-term, which is not really a disorder but a normal reaction to abnormal events; and long-term or chronic PTSD, which is crippling and unhealthy."
Vanity Fair: How PTSD Became a Problem Far Beyond the Battlefield — "Because PTSD is a natural response to danger, it's almost unavoidable in the short term and mostly self-correcting in the long term. Only about 20 percent of people exposed to trauma react with long-term (chronic) PTSD. Rape is one of the most psychologically devastating things that can happen to a person, for example—far more traumatizing than most military deployments—and, according to a 1992 study published in the Journal of Traumatic Stress,94 percent of rape survivors exhibit signs of extreme trauma immediately afterward."
Read An Excerpt Of "Tribe" By Sebastian Junger
This program aired on May 26, 2016.