Conventions In History: Barry In The Sky With Diamonds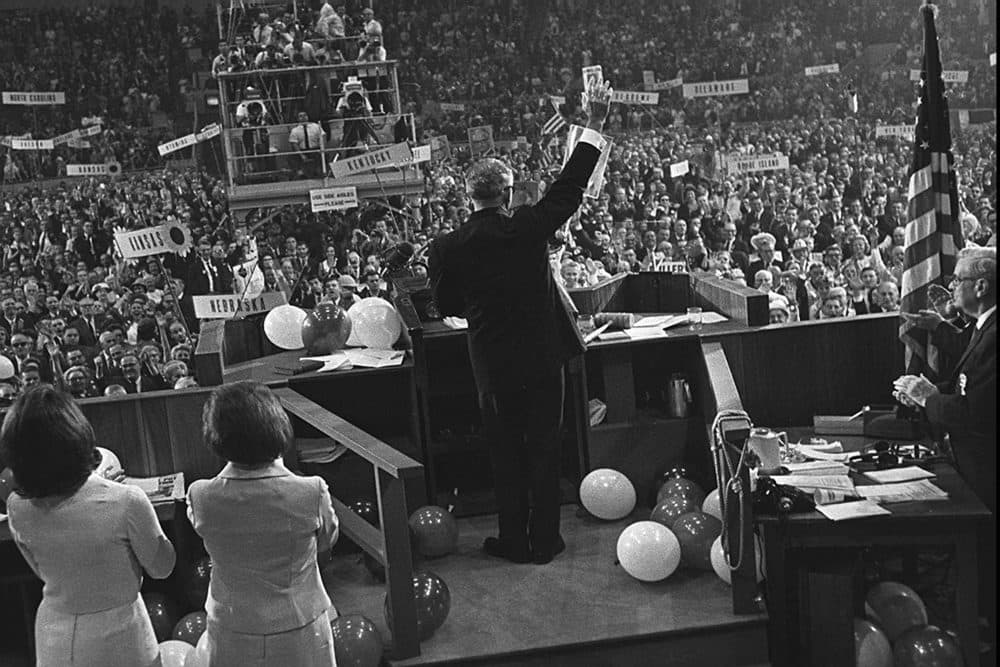 This article is more than 4 years old.
"You can say what you want about Goldwater's conservatism, but personally I find him as American as apple strudel." --Herb Caen, columnist for the San Francisco Chronicle 
To relieve the tension building around his acceptance speech, another candidate might have hit the gym; Sen. Barry Goldwater (R-AZ) buzzed the convention hall in a rented plane. Delegates entering San Francisco's Cow Palace were delighted (though the teenage girls waving a "Ringo for President" sign may not have noticed).
The 1964 G.O.P. convention is remembered both for the curses that punctuated Nelson Rockefeller's attempt to weed extremism out of the G.O.P. ("These things have no place in America") and the cheers that greeted Goldwater's call to read it back in ("Extremism in the defense of liberty is no vice!").  That line was enough to doom Goldwater's candidacy. But it had competition from the terrifying pronouncements in Goldwater's 1960 Cold War chiller "Why Not Victory?" including "A craven fear of death is entering the American consciousness." Concessions to sanity like, "Armed conflict may not be necessary to defeat communism" failed to reassure sissies. Dismissing the bomb as "merely" another weapon— "a more efficient means of destruction" —Goldwater could not efface "the…impression that [his] imagination had never confronted the implications of thermonuclear war, " Richard Hofstadter observed.
Like John F. Kennedy fanning public fear over a bogus "missile gap" in the 1960 campaign, Goldwater displayed an "utter lack of tenderness for the pervasive American desire to continue in peace." On the campaign trail, Goldwater tried to relieve the gloom with humor, but his quip about lobbing a nuke into the men's room of the Kremlin crashed on launch.
He didn't kid himself about his chances of victory in the November election. Moments after winning the nomination on the first ballot, shown a poll indicating that eight in ten Americans favored LBJ, the candidate burst out: "Christ, we ought to be writing a speech telling [the delegates] to go to Hell and turn it down." I think we can agree that in assaying the meaning of Goldwater's crushing defeat, --"We are all liberals now" — the New Republic got it wrong.
 Devotees of political trivia, what was the original slogan of which this is a parody: "In your guts you know he's nuts"? Bonus points for answering the following: "Here's a riddle/It's a killer/Who the hell is William Miller?"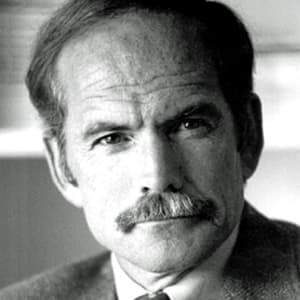 Jack Beatty Cognoscenti contributor
Jack Beatty is On Point's news analyst.