An Ode To The Great American Road Trip
Resume
With guest host Jane Clayson.
We'll hit the road, searching for the greatest American road trips.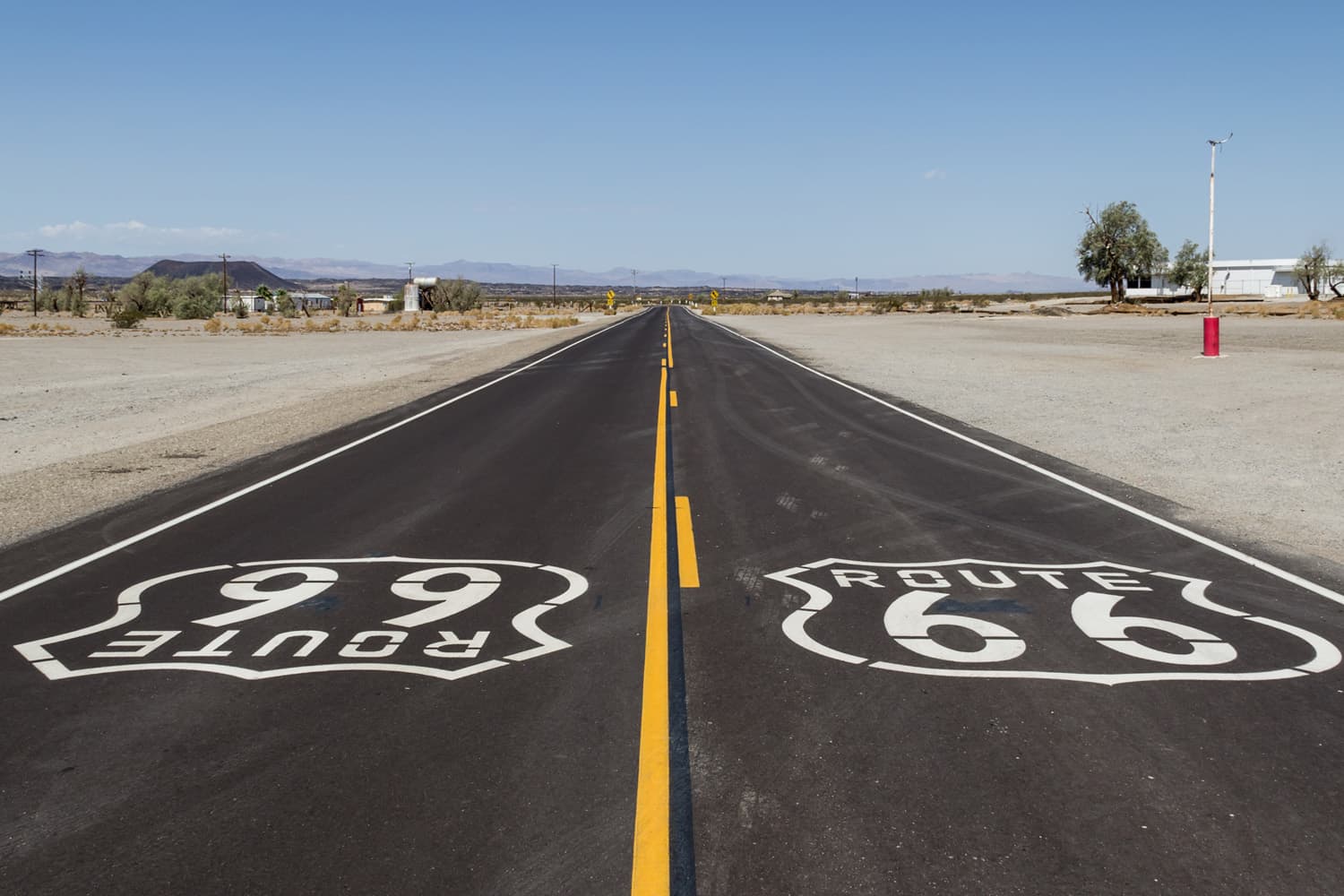 In his 1957 book "On the Road," Jack Kerouac wrote, "All he needed was a wheel in his hand and four on the road." And in the heart of summer, it's a sentiment that rings true for many Americans – the urge to get out on the highway or the back road, and just drive. Thanks to cheap gas, more than half of all Americans are planning to hit the road this summer. This hour On Point, we'll look at the greatest American road trips. — Jane Clayson
Guests
Jamie Jensen, travel writer who has road-tripped almost 500,000 miles across the United States of America. Author of "Road Trip USA."
Paul Brady, senior editor at Condé Nast Traveler. (@p_brady)
Jill Gonzalez, analyst at WalletHub. (@jillgonzaleztv)
From The Reading List
Condé Nast Traveler: 10 Iconic American Road Trips — "With summer gas prices expected to hit a 12-year low, there's no better time to take a classic American road trip. Here are our ten favorite road trip itineraries, including where to stop, where to stay, and what you'll see along the way."
WalletHub: 2016's Best & Worst States for Summer Road Trips — "For roughly 77% of Americans, summer is the perfect time to hit the open road. School's out, the weather's warm and the possibilities are endless. The only dilemmas? Deciding on a destination and somehow affording everything you want to pack into your itinerary."
Atlas Obscura: The Obsessively Detailed Map of American Literature's Most Epic Road Trips — "'There is no such knowledge of the nation as comes of traveling in it, of seeing eye to eye its vast extent, its various and teeming wealth, and, above all, its purpose-full people,' the newspaper editor Samuel Bowles wrote 150 years ago in Across the Continent, arguably the first true American road-trip book."
Playlist
"On the Road Again" — Willie Nelson
"Carefree Highway"-- Gordon Lightfoot
"Life is a Highway" — Rascal Flatts
"Take a Back Road" — Rodney Atkins
"I've Been Everywhere" — Johnny Cash
"Route 66" -- Chuck Berry
(Not Included In the Broadcast) 
"Shut Up and Drive" — Rihanna
"Life in the Fast Lane" — the Eagles
"Moab" — Conor Oberst
"Gravity" — Alison Krauss
"Wagon Wheel" — Old Crow Medicine Show
"Where the Streets Have No Name" — U2
"Hit the Road, Jack" — Ray Charles
"Wouldn't it Be Nice" — the Beach Boys
This program aired on July 12, 2016.