Conventions In History: Abraham Lincoln Splits The Delegates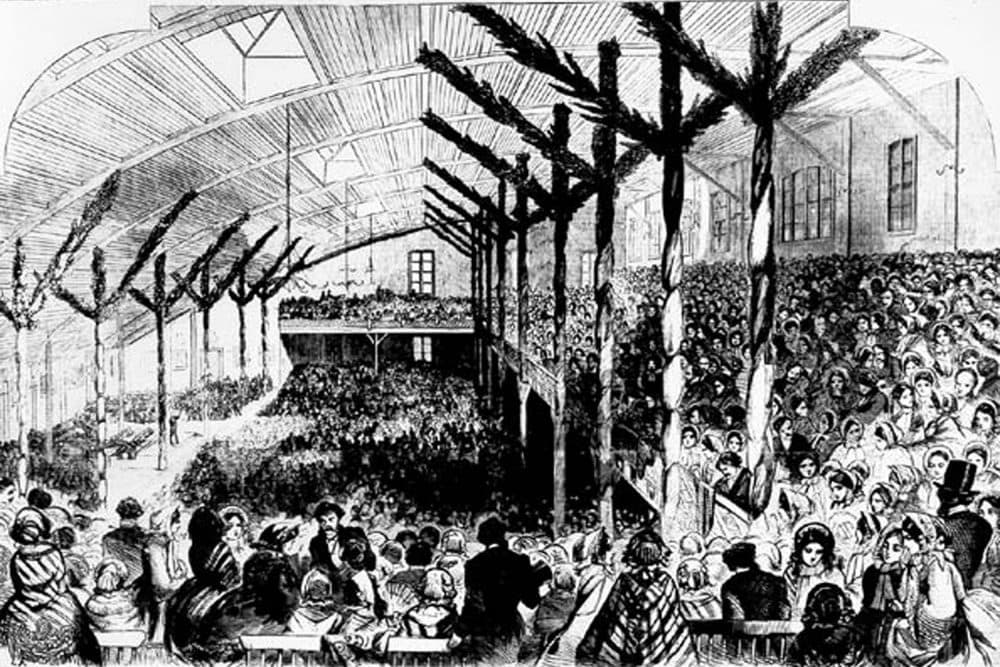 This article is more than 4 years old.
"Go to the devil—what do I want to eat for? Abe Lincoln is nominated…and I'm going to live on air—the air of Liberty." -- Republican delegate to a waiter in the dining room of the Tremont Hotel.
More people may have attended the 1860 Republican National Convention, held in Chicago in May, than had gathered in one place at one time in the United States before. Chicago's 42 hotels overflowed with Republicans — sleeping 5 or 6 to a room, in storage rooms, under staircases, on billiard tables. The 50,000 conventioneers represented half the city's population; so it was as if 3.5 million Republicans had descended on New York for the 2004 GOP convention.
To house the convention, the largest assembly hall in America, the two-story 15,000-capacity Wigwam, went up at the corner of State and Market in a matter of weeks. The 466 delegates sat on stage facing the 900 journalists and the candidates' legions of "howlers" on the floor. The galleries were reserved for escorted "ladies," a category broad enough to include school girls to whom gentlemen paid 25 cents to get them inside and an Irish washerwoman lugging a bundle of laundry. But an Indian "squaw" on the arm of an enterprising howler was barred from the Wigwam by a policeman who ruled that she was no "lady."
A party-issued booklet identifying twenty-one possible presidential candidates omitted one "Abram" Lincoln, as newspapers still denominated him. How the one-term Illinois Congressman won nomination on the third ballot is a story of shameless political deal-making — Lincoln promised Cabinet seats or ambassadorships to four of his five leading competitors and chose the fifth, New York senator William H. Seward, as his Secretary of State.
Contemporary accounts of these four celebratory Spring days read with poignant innocence. None of the lusty-lunged Lincoln howlers packing the Wigwam could have guessed the cataclysm ahead for the country when, sounding to one reporter like "all the hogs slaughtered in Cincinnati giving their death squeals together," they erupted when the blushing nominee was carried on stage on friendly shoulders and asked if two fence-rails on display were from a lot of 3,000 that he had cut as a twenty-one year old laborer in the summer of 1830.
"It may be that I split these rails, " Abraham Lincoln said; then, after inspecting them, wryly added: "Well, boys, I can only say that I have split a great many better ones."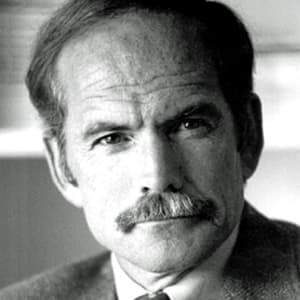 Jack Beatty Cognoscenti contributor
Jack Beatty is On Point's news analyst.