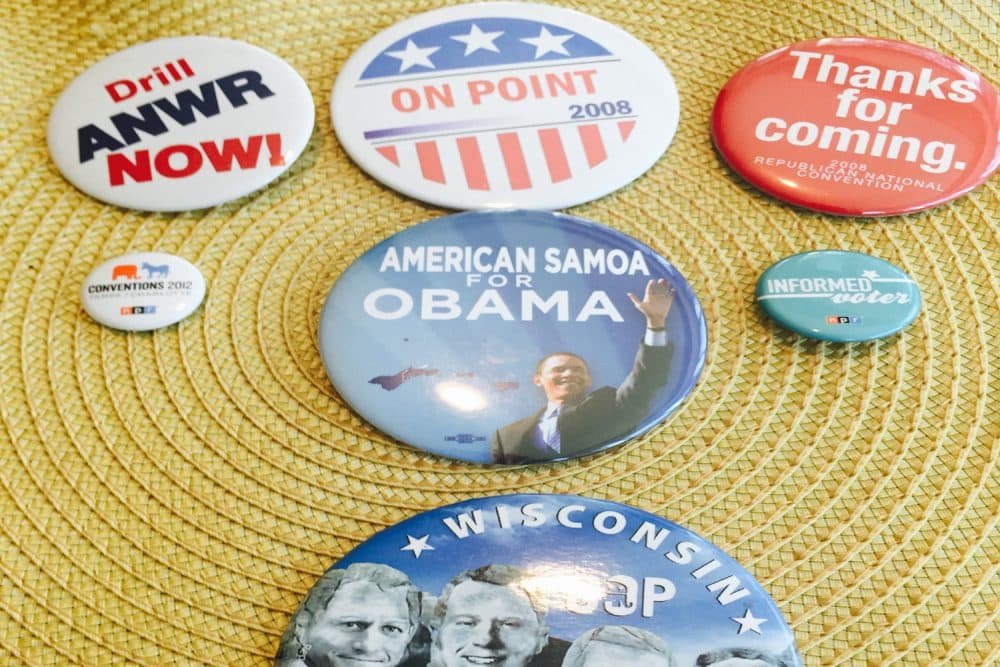 This article is more than 5 years old.
Next stop: Cleveland.  I'm here at the Republican National Convention, where we'll broadcast live from Radio Row. A lot goes into taking the show on the road.  The truck with all the gear needed to create a temporary studio left the station Thursday and arrived here in Cleveland Sunday morning.
This is On Point's seventh convention and I've been part of all of them. Each one is memorable for different reasons. The 2004 conventions in Boston and New York were the first conventions since the 9/11 attacks. There were sharpshooters on top of Boston Garden and police standing shoulder-to-shoulder leading into Madison Square Garden.
On the lighter side, it was in Boston that I had my big encounter with then-Sen. Joe Biden, who after first politely declining kindly agreed to come join us on the set after I told him  it would make me look really good. (Yes, the vice president's smile really is that dazzling.)
In 2008 it was Denver and Minneapolis. I'll never forget the conversations with delegates about what it meant to be electing the first African-American president; I'll also never forget the last-minute venue change to Mile High Stadium for Obama's acceptance speech. Our technical team worked miracles to make sure we could broadcast from there.  The next day, Sen. McCain announced Sarah Palin as his running mate. What? Who was she? All my plans for the following week went out the window and I spent the weekend at the hotel across from the Mall of America tracking down reporters from Alaska and revamping our show format.
In 2012, we were off to Tampa and Charlotte. Just getting to Tampa for the RNC was a huge adventure; Hurricane Ike wreaked havoc. Our flight was cancelled and we ended up driving from Orlando to Tampa in the driving rain. (Tom reminds us that he did all of the driving. I didn't know that my driver's license had expired until I got to the rental car counter.) In Charlotte, our studio was right in the thick of everything and we could see all the delegates streaming into the hall. I'll always treasure my pin from the delegate from American Samoa. (Her cousin is Troy Palamalu.)
And then there was that little matter of being the victim of identity theft somewhere in greater Minneapolis…
For all their differences, these conventions have a lot in common. At all of them, we ate poorly and didn't get much sleep. We lost guests and found great new ones. Even with all the planning, we had to scrap some shows so we could stay on top of the news. I expect the same will happen to us in Cleveland and Philadelphia.
I'll write more from here on the floor in Cleveland and next week in Philadelphia. Are you coming with us?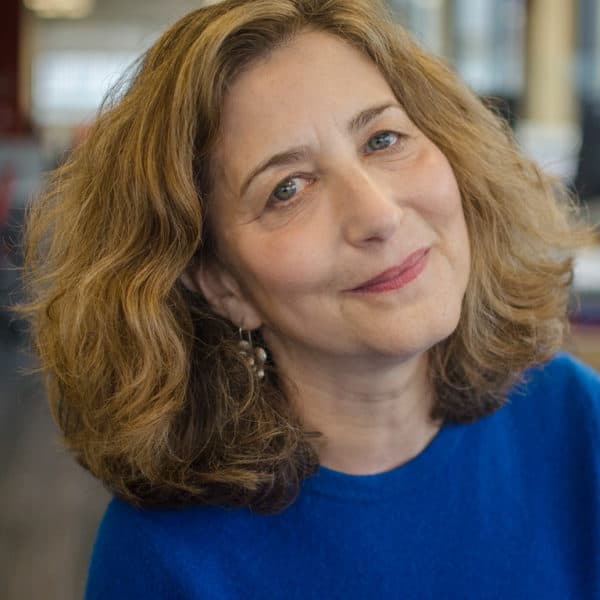 Karen Shiffman Program Director, WBUR
Karen Shiffman, executive producer of On Point, has worked on the show since it went on air in 2001. Before coming to WBUR, she spent more than a decade as a television producer at WCVB-TV and WBZ-TV.