Rep. Tom Cole: 'Trump Is Like A Lot Of First-Time Candidates'
09:16
Play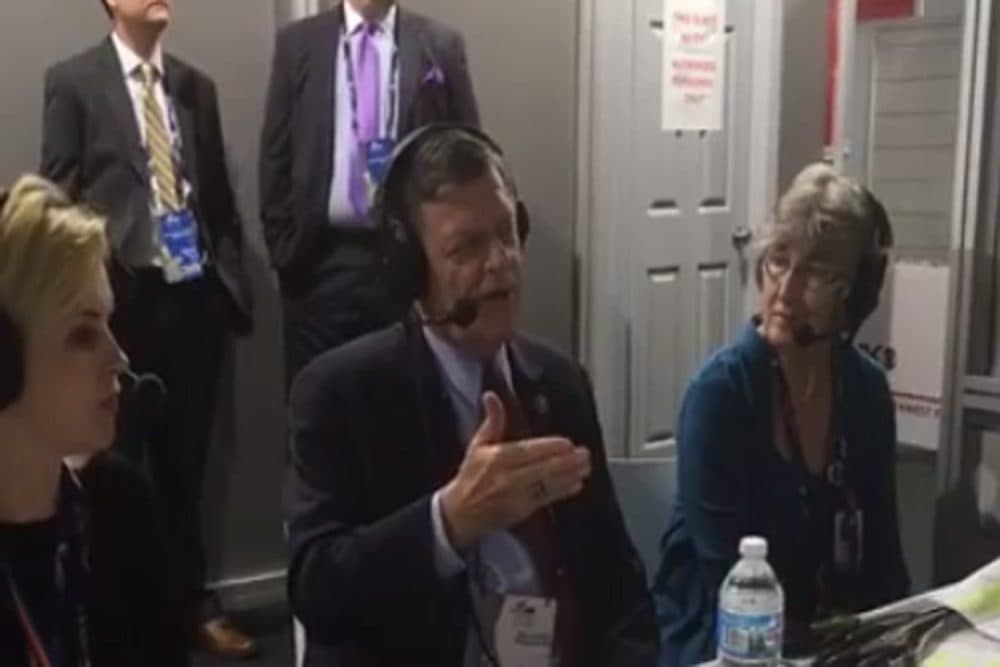 This article is more than 5 years old.
As the Republican Party looks forward to Thursday's formal nomination of businessman Donald Trump as its Presidential standard-bearer for the November election, many members of the party are still inching toward their own endorsements of their controversial presumptive nominee.
One leading Republican who is ready and willing to go is Rep. Tom Cole of Oklahoma's fourth Congressional district. He is deputy Majority Whip and one of two Native Americans in Congress. He has called Donald Trump "a work in progress" and said that he would have preferred for the party's nominee to "be somebody that he knew better." He is now supporting Mr. Trump.
"The Vice Presidential pick made [supporting Trump] a lot easier," Rep. Cole said in an interview with On Point's Tom Ashbrook on Monday evening. "The final three were all figures Republicans knew pretty well." For Cole, Gov. Mike Pence of Indiana is a positive addition to the Republican ticket.
"One of Mike's favorite sayings is, 'I'm a conservative, but I'm not mad about it,'" Cole said. "I just love that line, cause it tells you who Mike is. He's Reaganesque, he's upbeat, he's optimistic, he's inclusive,  he believes in dialogue with people that have a different point of view. Yet on the issues, he's rock-solid conservative."
Still, Rep. Cole conceded his party's soon-to-be standard bearer could clean up a few elements of his fiery campaign rhetorical style.
"He's very much a shoot-from-the-hip kind of guy," Cole said. "Let's take the Muslim ban: I would disagree vehemently with that, it's just not constitutional."
Rep. Cole described Trump's evolution as a candidate on the Muslim ban and other issues as befitting a first-time candidate — "You just don't usually see first-time candidates running for President," Cole said. "They make a lot of mistakes sometimes, sometimes they're not aware of the nuances."
Still, Rep. Cole said Trump's success in the primary season shows the power of his unorthodox campaign style, and that victory in November depended on the support of the Republican Party's grassroots activists nationwide.
"There is a remaking over of the Republican Party underway," Cole said. "Whether it succeeds, we'll have to watch this campaign."
This segment aired on July 18, 2016.