Conventions In History: The Other Republican Businessman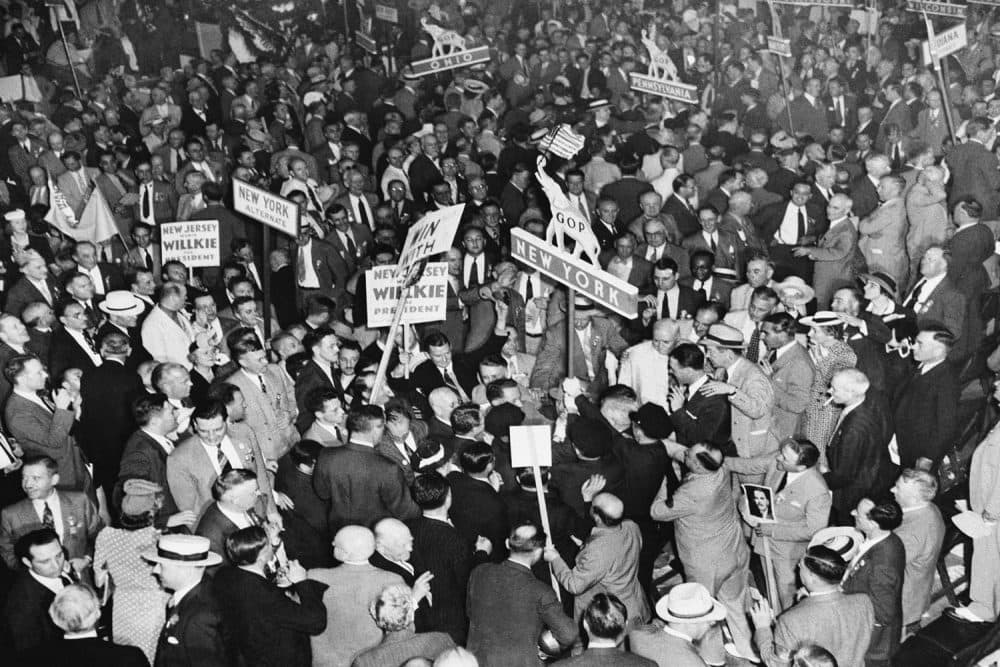 This article is more than 4 years old.
"If a whore repented and wanted to join the church I'd…lead her up the aisle to a pew. But, by the Eternal, I'd not ask her to lead the choir the first night." -- James E. Watson, former Republican Senator from Indiana, on learning of his party's nominee in 1940
The risqué reference was to the recently repented Democrat whom the Republicans had just nominated for president. Wendell Willkie owed his surprise triumph to a shocking event in another country far away. Forty-eight hours before the GOP convention opened in Philadelphia, in the wagon-lit where a defeated Germany had signed the Armistice on November 11, 1918, France surrendered to Adolf Hitler.
With German troops parading under the Arc de Triomphe, the delegates in Philadelphia could not responsibly nominate any of the other leading contenders, the principled isolationist senators, Ohio's Sen. Robert Taft or Michigan's  Sen. Arthur Vandenberg, or the isolationist-sounding Thomas Dewey, New York's mob-busting District Attorney. Willkie, by contrast, was an outspoken internationalist who had denounced Nazi aggression and called for military aid to Britain.
The only outsider businessman to capture the GOP nomination before Donald Trump, Wendell Willkie was a utilities executive who became a hero to businessmen everywhere by fighting the TVA (Tennessee Valley Authority), the signature public works project of the New Deal; and his rise in politics was even faster than Trump's.  As late as March 1940, only one percent of Republicans in a Gallup poll supported him, but his numbers rose as a pressure campaign that began with 900 Princeton and Yale graduates snowballed with Hitler's invasion of France in early May, and by June, 44% wanted Willkie.
On June 26th, the day the balloting opened, the 1000-plus delegates were deluged by more than 40,000 pro-Willkie telegrams. Urged on by chants from the galleries of "WE WANT WILKIE! WE WANT WILKIE!",  enough delegates abandoned the isolationists to nominate Willkie on the sixth ballot at 1:00 AM the following morning.
His brief acceptance speech ended on a revealing note: "And so, you Republicans, I call upon you to join me, help me." "It was the you Republicans that confirmed what so many delegates had believed all along," the historian Richard Ketchum shrewdly observes, "…that he was an outsider who intended to use their party to satisfy his own ambitions."  Many delegates in Cleveland for this week's GOP convention undoubtedly feel the same way about the pew-skipping leader of their choir.
A forty-eight year old Hoosier ("a simple barefoot Wall Street lawyer," one Democrat quipped) described by the Philadelphia Record as "a strapping 220 pound, 6 foot-1 man with piercing blue eyes, black hair that he disdains to keep combed, and a…resonant voice particularly suited for radio transmission," Willkie proved a super-energetic campaigner.
Polls suggested he would have won the election if domestic issues like the 14% unemployment rate were paramount. But the Nazi conquest of Europe that had propelled his nomination in June sealed Wendell Willkie's defeat in November. Watching the storm gathering abroad, the American majority stuck with the incumbent "they had known through eight years of depression, reform, and ratcheting international tensions," even though his run for an unprecedented third term licensed fears that he was a dictator disguised as a Democrat — Franklin Delano Roosevelt.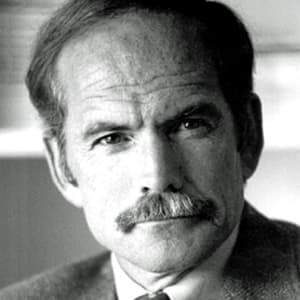 Jack Beatty Cognoscenti contributor
Jack Beatty is On Point's news analyst.