Conventions In History: A Woman On The Ticket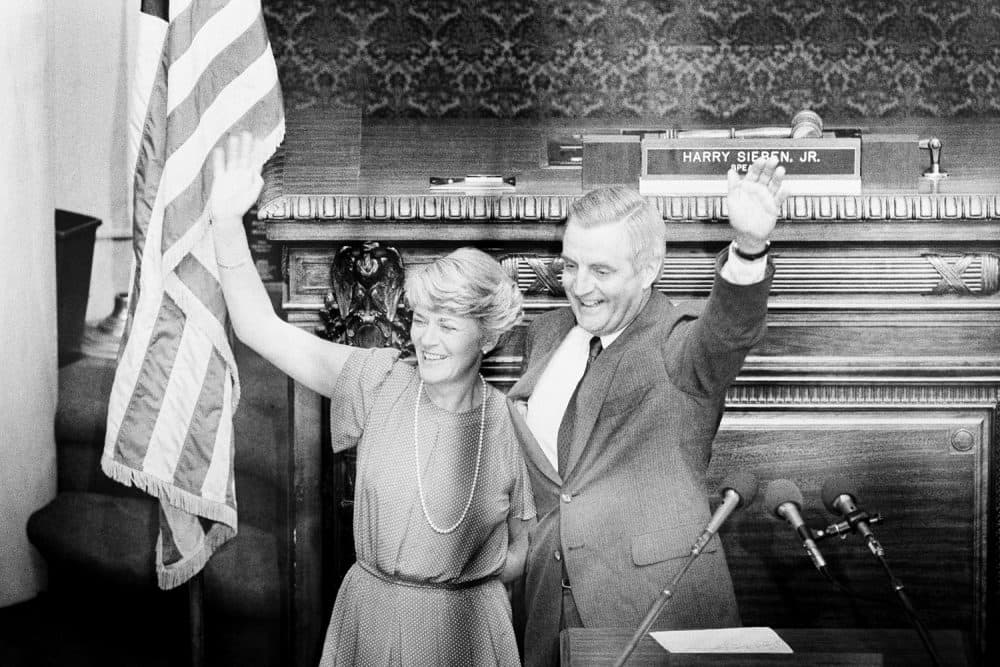 This article is more than 4 years old.
"The stories of Geraldine Ferraro and Jesse Jackson tell us that in the long future power will be more avidly sought and more widely distributed among those who in the long past could only suffer its consequences." --Tom Wicker, columnist for the New York Times
It made the 1984 Democratic Convention in San Francisco historic. It electrified the delegates. Walter Mondale's bold choice even raised hopes that the Democrats could win.
Geraldine Ferraro's nomination as the first woman candidate for vice president opened what Maureen Dowd called an "etiquette gap." How would Mondale cross it? What should he do with his hands? Should he open the door for her? Clap her on the back? Hey, is it OK to squeeze a woman's bicep?
Poor Fritz. At their first meeting, an observer said he "looked like a teenager on his first date with that, 'How in the world do you pin the corsage on her?' look."
It was a new day.
Democrats were cautioned: Never say the ticket has "broad appeal."
Debate swirled over changing "running mate" to "running person."
The new etiquette required non-stereotypical behavior from both sexes, a point not lost on Ferraro: "I told my daughters, whatever you do, don't cry."
Frank Mankiewicz, former president of NPR, warned the candidates never to be alone with each other: "Their spouses should always be present."
Whatever he does, a pollster insisted, "Mondale cannot kiss her."
Running persons typically hug with one arm while waving with the other. So after Mondale's acceptance speech, when the ticket with …wide appeal appeared together on the Moscone Center platform, suspense ran high. Would they hug or just wave?
"Jimmy Carter never touched me," Mondale explained.
New York Times columnist Tom Wicker gave Mondale due credit: "The order of things—not just transient events but the human environment in which events take place—has been changed. Political decisions rarely accomplish anything that significant."
Destined to lose 49 states in the November election, Walter Mondale opened a door to the American future. Geraldine Ferraro walked through it. Jesse Jackson opened the door himself.
"Here in San Francisco the black son of a poor Southern sharecropper was not only put into nomination for President and given the votes of nearly 500 delegates—…he was a serious factor in the convention's business, far more than a token candidate," Wicker wrote.
Too "incautious and challenging" to win the presidency himself, Jackson was likely  "fated to have broken ground for …one of those estimable but calculating souls who usually make it to the White House."
As for Ferraro, her nomination "probably means a 'woman on the ticket' as a future fixture in both parties—so much so that women may have another recognition struggle ahead, to make it clear that they don't want the Vice Presidency to become a sort of quota for their gender, beyond which they are not 'ready' to aspire."
Catching the moment's meaning, the feminist icon Bella Abzug pulled a fat cigar out of her purse, twirled it before a reporter, and boasted "It's a girl!"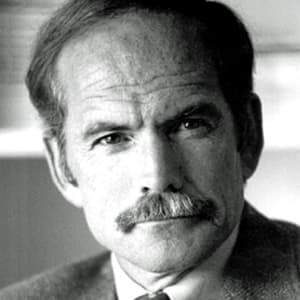 Jack Beatty Cognoscenti contributor
Jack Beatty is On Point's news analyst.