FiveThirtyEight's Nate Silver: 'If The Election Were Held Today, It Would Be Too Close To Call'
16:40
Play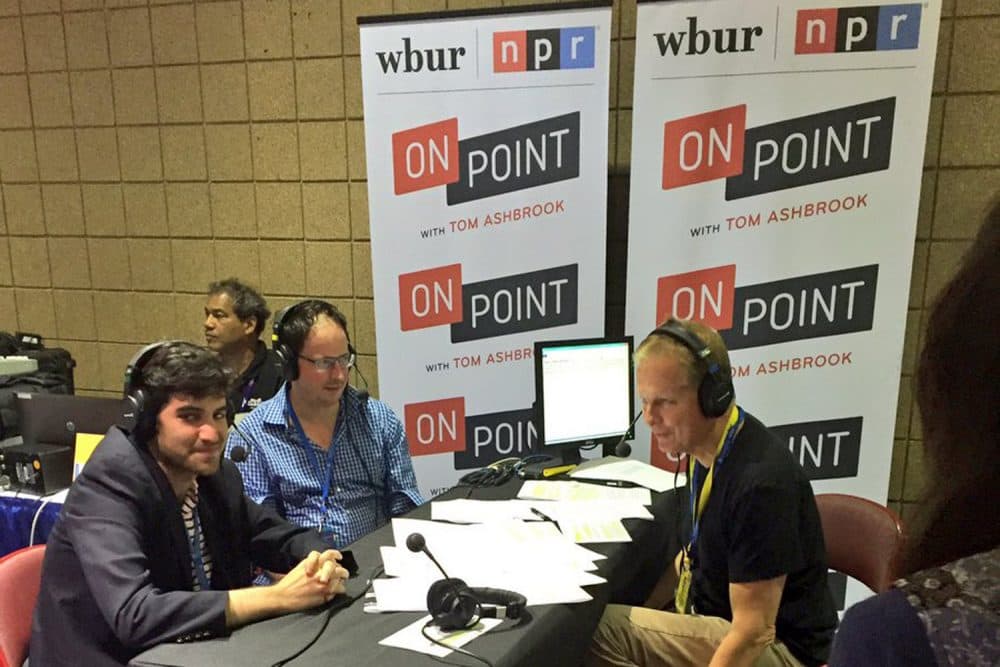 This article is more than 5 years old.
On the day that former Secretary of State Hillary Clinton has formally secured the nomination of the Democratic Party for President of the United States, polling guru and FiveThirtyEight.com editor in chief Nate Silver struck a more cautionary note for her exuberant party as they celebrated her achievement.
If the Presidential election were held today, it would be too close to call.
(The prediction, based on the ever-changing FiveThirtyEight.com 2016 Election Forecast, technically gives Republican presidential nominee Donald Trump a 54.2% chance of winning the election if it were held today, but we digress — Silver knows more about polls than we do.)
"Heading into Cleveland last week, Clinton lead Trump by about three points in the polling average," Silver said. "That was down from seven points in June before the FBI testimony. And Trump got a typical-sized convention bounce, about three or points, which has been the average recently. Therefore, the race is as close as it can get right now."
Silver and his FiveThirtyEight colleague, Harry Enten stressed the shifting, often fuzzy nature of polling averages at this point in any presidential election when they spoke with On Point host Tom Ashbrook on Tuesday evening.
"It's a little premature to assume Clinton will get a convention bounce, but if she does get a bounce, she'll be firmly in the lead again," Enten said.
In the end, though, the adjusted FiveThirtyEight model gives Trump a roughly 40% chance of winning the November election for U.S. President. and Hillary Clinton the remaining 60%.
"Straight up, that means three out of five," Silver said. "It's basically Ted Williams getting a base hit, 40% of the time...Republicans win basically as often as Ted Williams got a base hit."
"In 1941," Enten said.
This segment aired on July 26, 2016.