The American Cocktail Renaissance
Resume
This program was originally broadcast on March 3, 2016.
Move over beer and wine, cocktails are back with a twist. We'll sip – very responsibly — into the cocktail renaissance.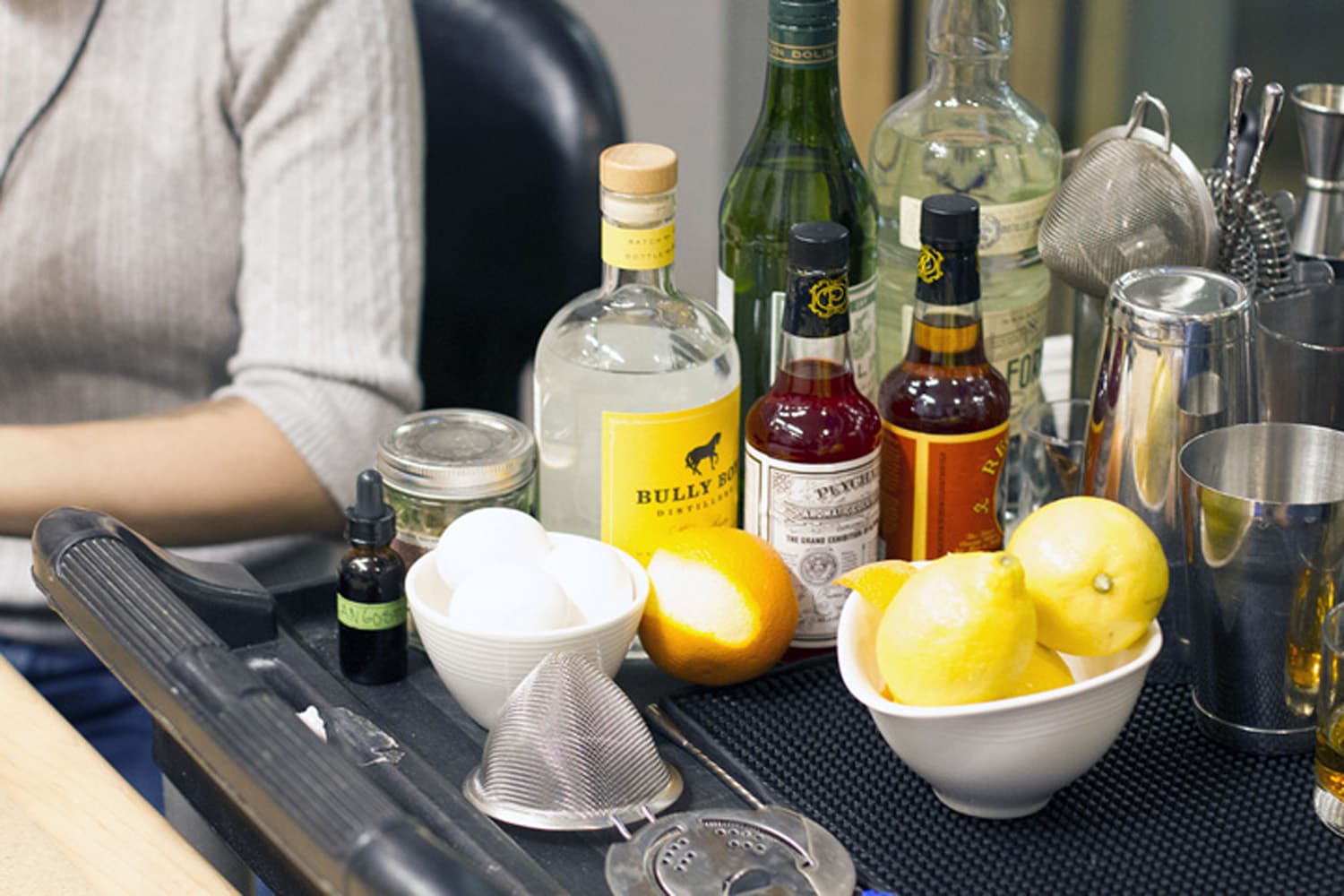 Back in Prohibition days, some of the speak-easy liquor served in America was so bad you needed a flavor bomb to cover. And we got cocktails. Great ones. Then for decades, cocktails were old hat. Dumbed down. Nothing special. In the last decade and more, they're back – bigtime. The standards, done right, and some spectacularly inventive newcomers. This hour On Point, the cocktail renaissance comes right into our studio. All the flavors, all the nuance, shaken and stirred.
-- Tom Ashbrook
Guests
André Darlington, food and drink writer and reporter. Co-author, with Tenaya Darlington, of "The New Cocktail Hour." (@andredarlington)
Jackson Cannon, co-owner and bar director of Boston's The Hawthrone. Bar director at Boston's Eastern Standard. (@cannonjacks)
Jenna Rycroft, principal bartender at Boston's No. 9 Park.
Justin Lavenue, owner of Austin, Texas' Roosevelt Room. American candidate for the 2015 Bombay Saphire Gin Most Imaginative Bartender global championships. (@justbitters)
From Tom's Reading List
The Wall Street Journal: Dives of Distinction: Cocktail Culture Comes Down to Earth — "A new breed of watering hole is winning favor. These bars are mashups of sorts, combining the relaxed atmosphere of a dive or pub with the panache of craft cocktails (minus a superfluous ingredient or three). And while these haute dives might not take themselves overly seriously, they're still committed to using top-shelf booze, fresh squeezed fruit juice and impressively large ice cubes."
Boston Magazine: The Hawthorne's Bar Program Just Got an Update — "Although laid-back and always service-oriented, The Hawthorne—and its swanky, subterranean lounge—has nonetheless exuded the posh extremes of the craft cocktail culture. Now co-owner and bar director Jackson Cannon is attempting to change that perception. Gone are the voluminous tomes detailing every cocktail developed at The Hawthorne since its inception in 2011. In its place, Cannon has created a new streamlined menu featuring five to seven rotating cocktail suggestions, a page of wine, and an extensive new selection of beer."
New York Times Magazine: How to Build a Solid Drinking Library — "Like many bartenders, I often daydream about having a little joint of my own someday — Rosie's is as fine a name for a neighborhood bar as I can think of — and if that ever comes to pass, there's one book I'd make required reading for anyone I'd hire. 'The Joy of Mixology,' a book I loved long before I got to know its author, Gary Regan, who is now a friend, won't just teach you how to mix drinks and mix them right; it will teach you just about everything you need to know about working behind a bar."
Photos From Our Cocktail Hour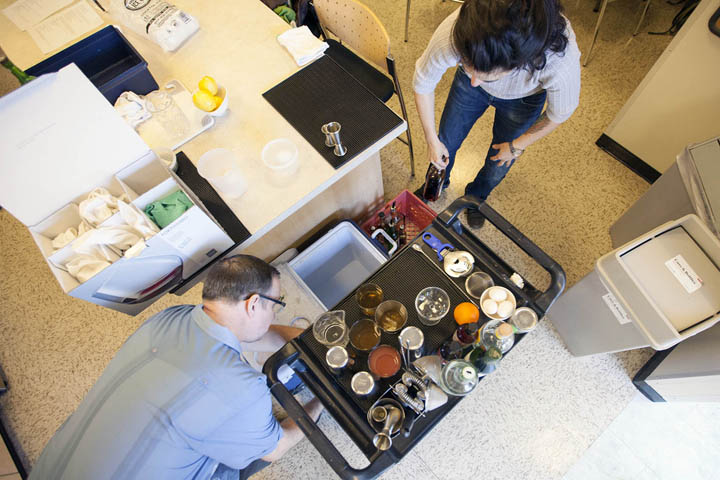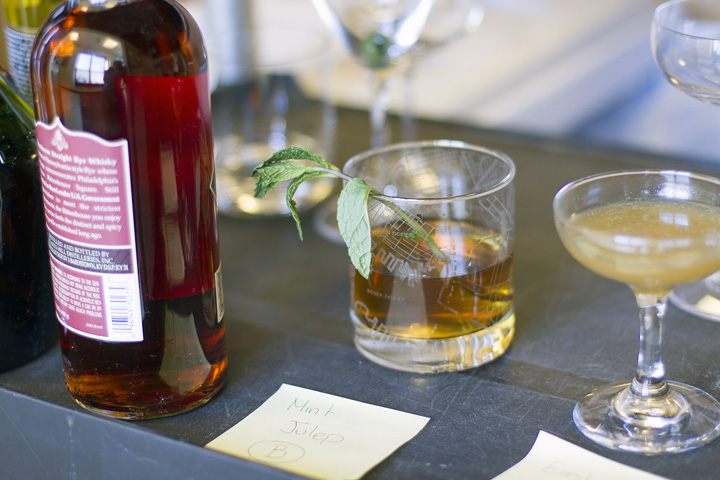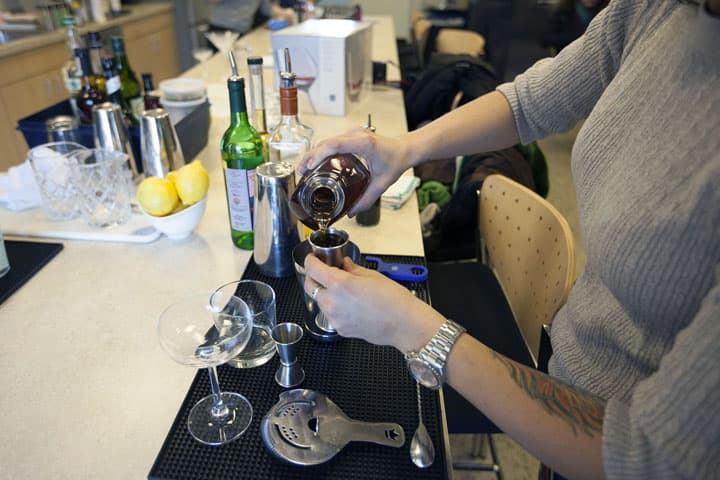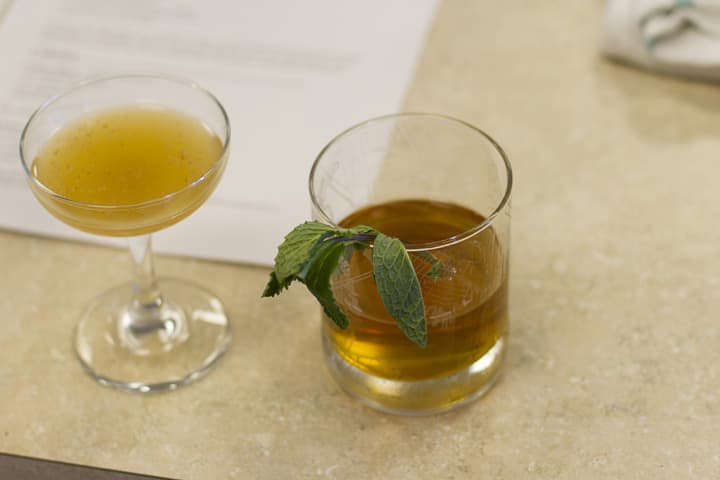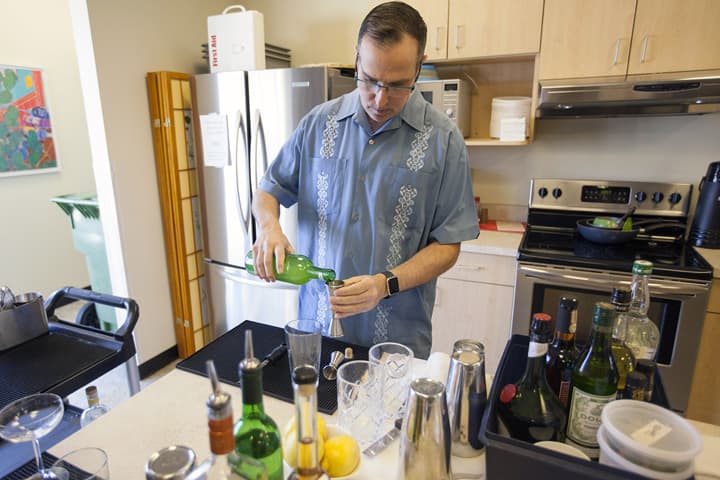 This program aired on August 25, 2016.