Week In The News: Trump's Immigration Plan, Chicago Murder Crisis, Brazilian Impeachment
Resume
Clinton's lead narrows. Trump doubles down on immigration. Chicago's murder rate spirals. Brazil's president impeached. Our weekly news roundtable goes  behind the headlines.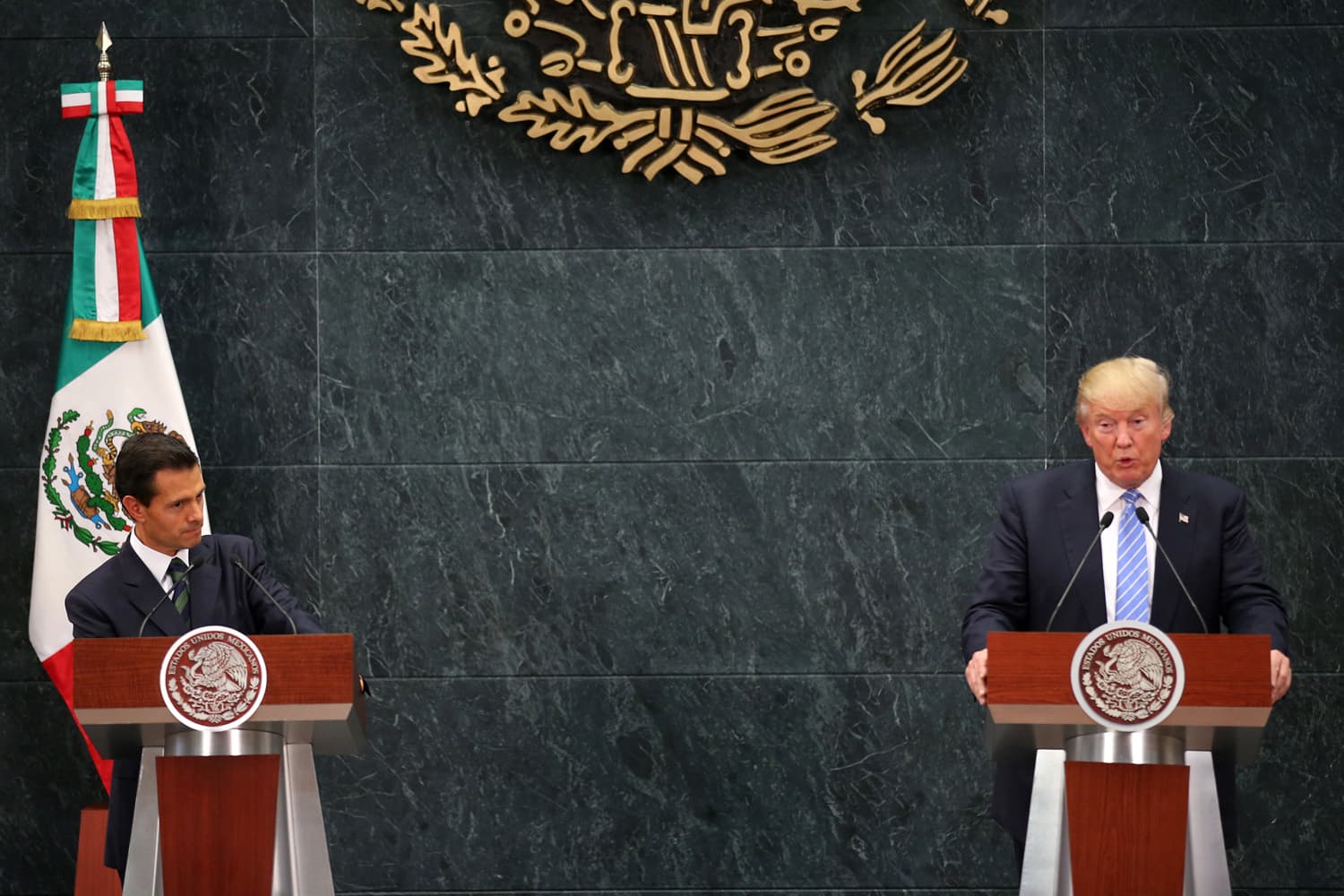 Deportation nation in the news this week, as Donald Trump talks immigration in Mexico and at home.  Hillary Clinton reports a major fundraising haul. The polls tighten. In Florida, a touch of hurricane and a Space X fireball. In Chicago, new highs in murder. In Brazil, impeachment. Venezuela, huge protests. The EU calls Ireland out on its tax breaks for Apple. And Colin Kaepernick kneels for the national anthem. This hour On Point, our weekly news roundtable goes behind the headlines. — Tom Ashbrook
Guests
Margaret Talev, senior White House correspondent for Bloomberg News, covering the 2016 election. (@margarettalev)
Jenna Johnson, political reporter for the Washington Post. (@wpjenna)
Jack Beatty, On Point news analyst.@JackBeattyNPR)
From Tom's Reading List
Washington Post: Hispanic supporters flee Donald Trump's campaign after fiery immigration speech — "Donald Trump's meeting with his Hispanic advisory council a couple of weeks ago left its members so excited that some even told reporters that Trump was about to significantly soften his approach to illegal immigration and maybe even embrace a path to legal status for undocumented immigrants."
Chicago Tribune: At least 90 homicides in Chicago in August, deadliest month since 1993 — "Sixteen people were shot in Chicago on the last day of August, making it the most violent month in the city in 23 years, according to police statistics. At least 472 people were shot during the month and at least 90 homicides were recorded, according to the police department. That makes it the deadliest month since 1993, when 99 homicides were reported in July. month since 1993."
Miami Herald: Hermine strengthens into hurricane as it heads for Florida — "Hurricane Hermine is officially here, threatening to break Florida's ten year lucky streak. In a 2:55 p.m. update, National Hurricane Center forecasters said Hermine's sustained winds increased to 75 mph, making it a Category 1 hurricane, with tropical storm force winds now expected to spread further south. The storm was located 115 miles southwest of Apalachicola and moving north, northeast at 14 mph. Tropical storm force winds extended 185 miles to the northeast and southeast from the storm's east side."
This program aired on September 2, 2016.