Tom Ashbrook's Favorite Guests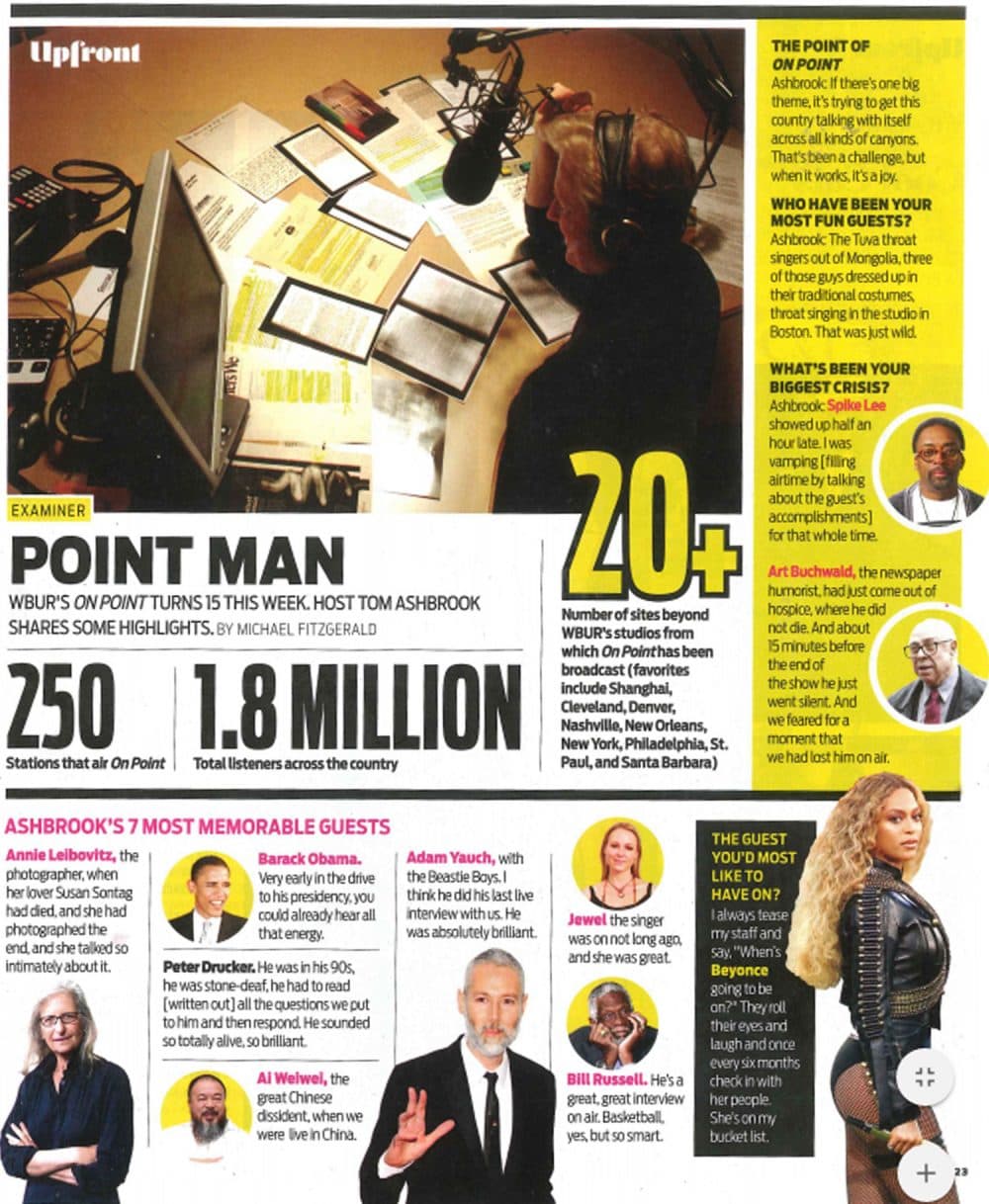 This article is more than 4 years old.
If you picked up the Boston Globe Magazine this weekend, you might have seen host Tom Ashbrook appear in a big way, discussing his favorite On Point guests from throughout our 15 years on the air.
While he's still waiting for reigning pop goddess Beyoncé to appear on our air (his staff is waiting, too, by the way), he still has the following crop of "Best Conversations" worth listening back to.
Tom Ashbrook's Favorite Guests
Photographer Annie Leibovitz (May 28, 2007)
Management Guru Peter Drucker (December 8, 2004)
Jewel: Still Singing Strong, Still 'Never Broken' (September 22, 2015)
NBA Legend Bill Russell (May 22, 2009)
Artist And Dissident Ai Weiwei (January 10, 2013)