Self Portraits, Political Donations And Self-Dealing: Inside The Trump Foundation
Resume
With guest host Jane Clayson. 
The Trump Foundation's shadowy business dealings are under investigation by the New York Attorney General. We'll dig in.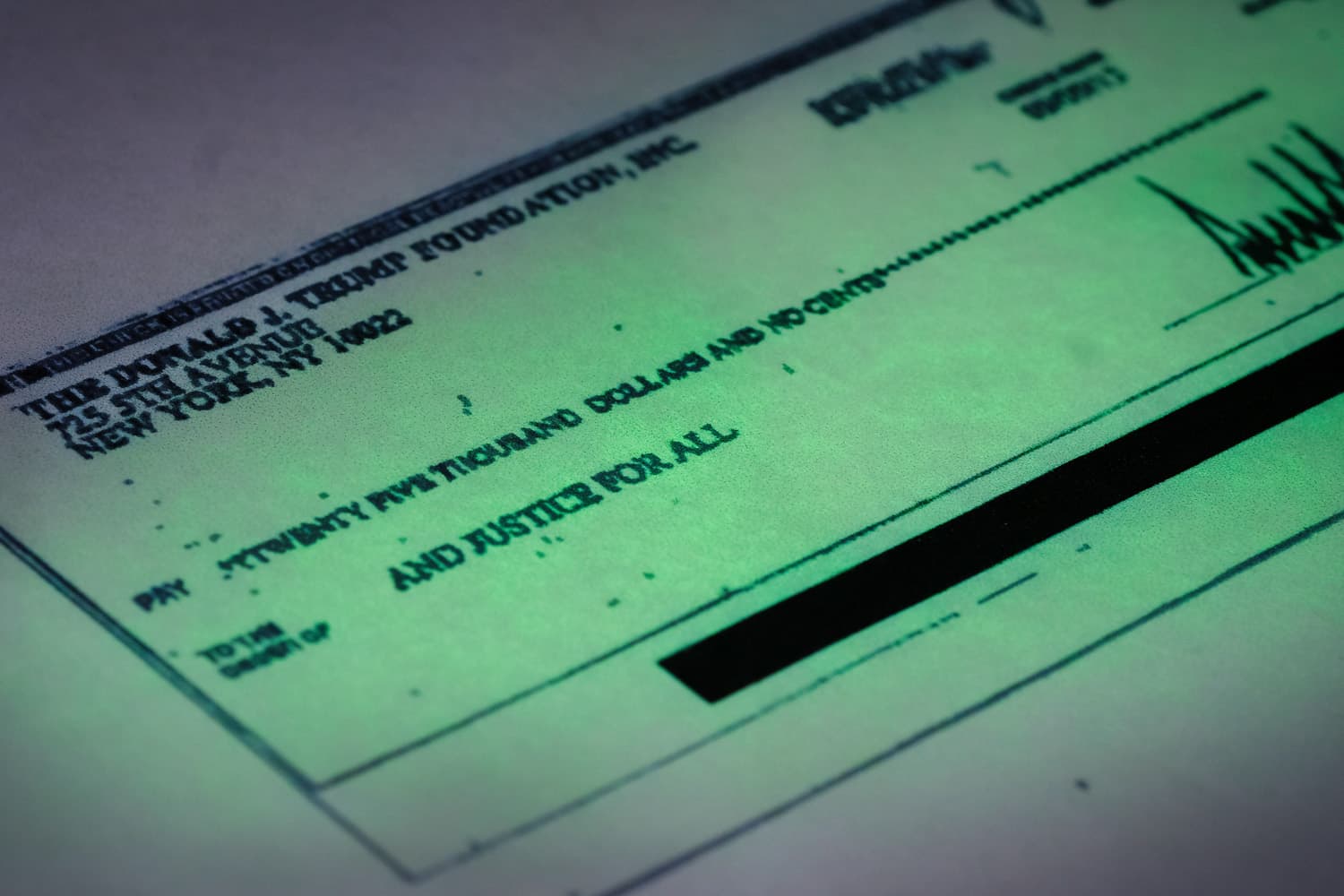 New, damning revelations about the Donald J. Trump charitable foundation out yesterday. Brazen instances of "self-dealing"- Trump using his charity money for personal gain. He's said he's donated over a $100 million to different charities, but he's never provided any proof. There is proof, though, that he donated money to charities for questionable reasons-- and much of that money was not out of his own pocket. The Trump campaign says all the hubbub is a "left wing hit job." But now the charity is under investigation. This hour On Point, finding the facts of the Trump Foundation.  -- Jane Clayson
Guests
David Fahrenthold, reporter covering the 2016 presidential campaign for the Washington Post. (@Fahrenthold)
Ginger Gibson, reporter covering the 2016 presidential campaign for Reuters. (@GingerGibson)
From The Reading List
Washington Post: Trump used $258,000 from his charity to settle legal problems -- "Donald Trump spent more than a quarter-million dollars from his charitable foundation to settle lawsuits that involved the billionaire's for-profit businesses, according to interviews and a review of legal documents. Those cases, which together used $258,000 from Trump's charity, were among four newly documented expenditures in which Trump may have violated laws against 'self-dealing' — which prohibit nonprofit leaders from using charity money to benefit themselves or their businesses."
POLITICO: Reid accuses Trump of overstating wealth — "With just a handful of congressional days in session before the election, Reid is unleashing increasingly heated attacks on Trump and Senate Republicans supporting him. Last week he called Trump a 'human leach' and suggested the business mogul is overweight, dropping the kinds of political bombs that most pro-Hillary Clinton Democrats wouldn't touch."
Miami Herald: Defiant Pam Bondi breaks silence, defends handling of Trump University issue — "Florida Attorney General Pam Bondi ended weeks of silence Tuesday and defended her acceptance of a $25,000 campaign contribution from Donald Trump while her office reviewed a consumer complaint about Trump University's real estate seminars. At a press conference at the Capitol, Bondi said she had no regrets about taking Trump's money because her office had 'no investigation' when she sought the contribution in August 2013."
This program aired on September 21, 2016.