Is The Great Barrier Reef Really Already Dead?
Resume
Outside magazine declared Australia's Great Barrier Reef dead. Scientists pushed back, but say it's in trouble. We'll go under the sea.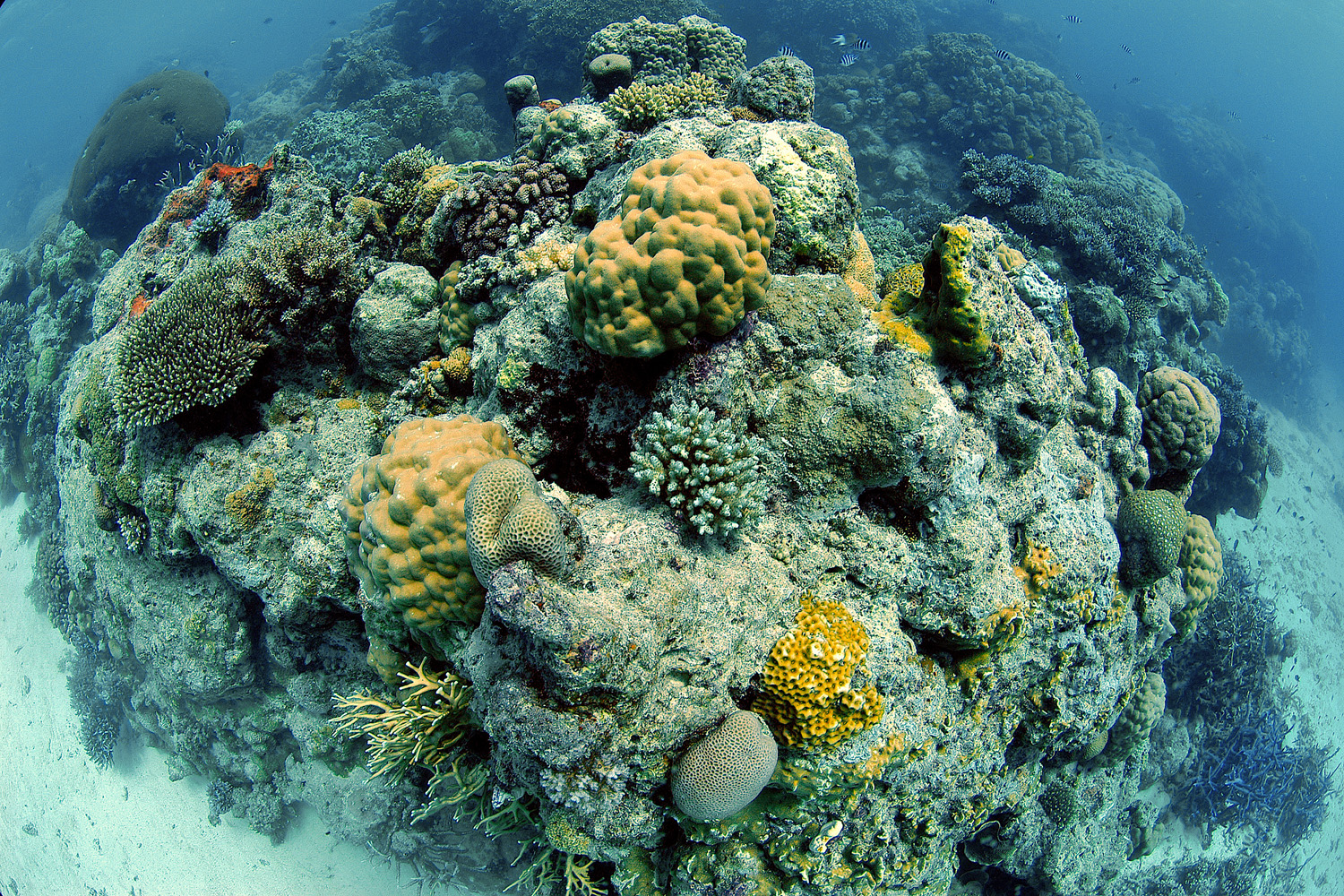 The essay read like an obituary. It was an obituary. For the Great Barrier Reef. It began: "The Great Barrier Reef of Australia passed away in 2016 after a long illness. It was 25 million years old." Within hours, scientists in Australia and beyond were pushing back. Saying the 1,400-mile long onetime-wonderland of biodiversity is not dead.  ut it is, they say, in terrible shape. And a giant warning of trouble. This hour On Point, we're going under the sea, to the Great Barrier Reef. — Tom Ashbrook
Guests
Stephanie Smail, environment reporter for ABC,  the Australian Broadcasting Corporation. (@sjsmail)
Mark Eakin, coordinator of the NOAA Coral Reef Watch. Contributing author to the 2015 report put out by the Intergovernmental Panel on Climate Change. (@CoralReefWatch)
Ruth Gates, principal investigator at the Gates Coral Lab at the Hawai'i Institute of Marine Biology, where she is also director and research professor. (@ruthdgates)
From Tom's Reading List
Outside: Obituary: Great Barrier Reef (25 Million BC-2016) — "The Great Barrier Reef of Australia passed away in 2016 after a long illness. It was 25 million years old. For most of its life, the reef was the world's largest living structure, and the only one visible from space. It was 1,400 miles long, with 2,900 individual reefs and 1,050 islands. In total area, it was larger than the United Kingdom, and it contained more biodiversity than all of Europe combined. It harbored 1,625 species of fish, 3,000 species of mollusk, 450 species of coral, 220 species of birds, and 30 species of whales and dolphins. Among its many other achievements, the reef was home to one of the world's largest populations of dugong and the largest breeding ground of green turtles."
ABC Australia: Great Barrier Reef: Citizen scientists lend a hand to document coral bleaching impact — "Thousands of so-called citizen scientists are putting up their hands to help professional scientists working to measure the impact on the Great Barrier Reef in the aftermath of this year's catastrophic coral bleaching. Members of the public are learning how to count fish and capture images of coral along Queensland's coastline, then feeding the information to scientists and government agencies via the internet."
New Yorker: Unnatural Selection — "In one set of experiments planned for the super-coral project, corals from Kaneohe Bay will be raised under the sorts of conditions marine creatures can expect to confront later this century. Some colonies will be bathed in warm water, others in water that's been acidified, and still others in water that's both warm and acidified. Those which do best will then be bred with one another, to see if the resulting offspring can do even better."
This program aired on October 24, 2016.