How And Why Obamacare Premiums Will Rise
Resume
Obamacare premiums will shoot up on average 22 percent next year.  We'll look behind the numbers to see what's going on.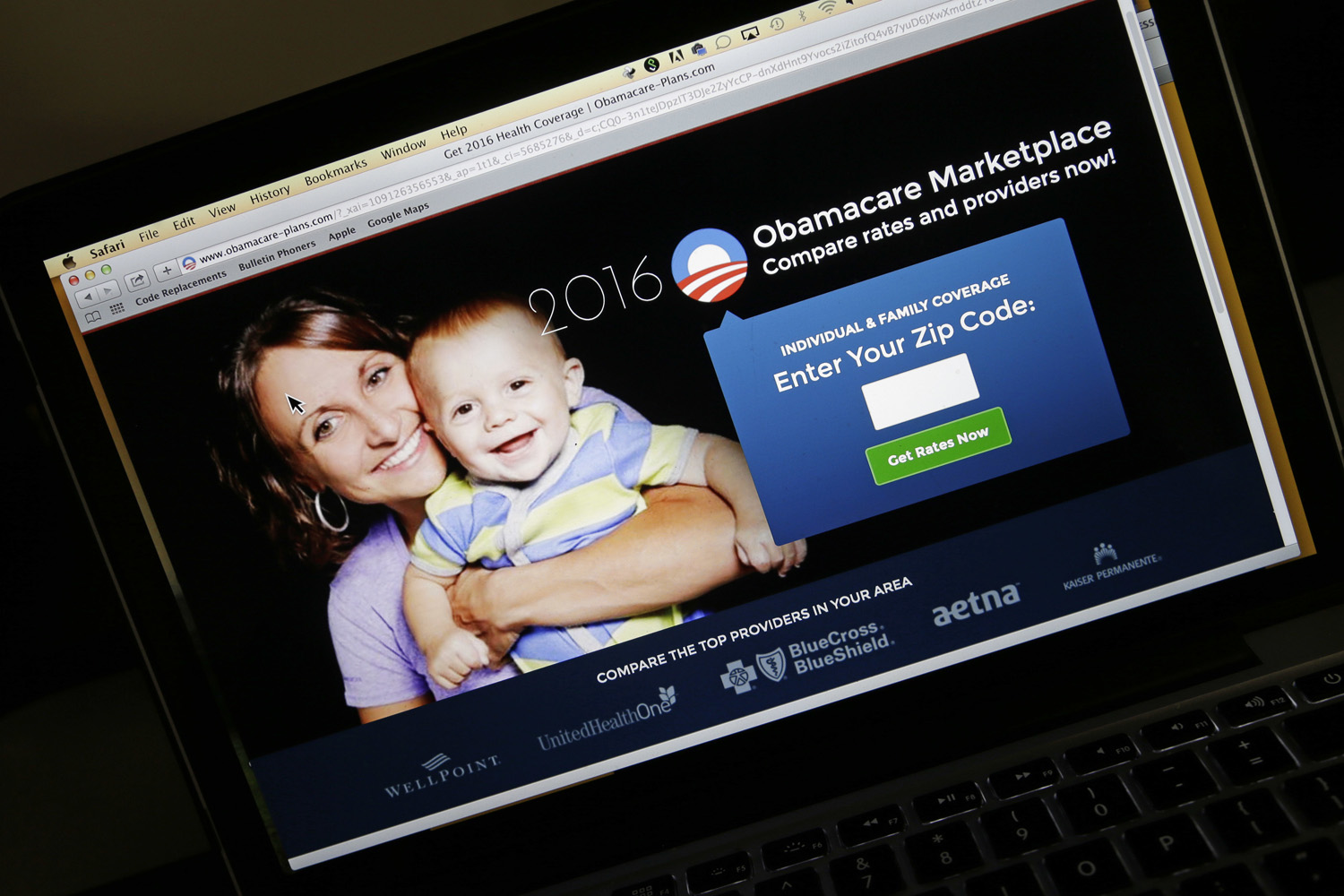 Health care went big on the campaign trail yesterday. New numbers out from the Obama administration show premiums for coverage under the Affordable Care Act – Obamacare – headed up. Twenty-two percent up, on average. Much less in some places. Much more in others. A small minority of the country uses Obamacare. And most of those who do are protected by subsidies from the hikes. But this is a big, volatile issue – and challenge. This hour On Point, the realities of Obamacare. — Tom Ashbrook
Guests
Noam Levey, national health care reporter for the Los Angeles Times. (@NoamLevey)
Leemore Dafny, professor of business administration at the Harvard Business School. Former director of health enterprise management and professor of strategy at the Kellogg School of Management at Northwestern University.
Brian Blase, senior research fellow focusing on health care policy with the Spending and Budget Initiative at the Mercatus Center. Former Senate Republican Policy Committee staff health care policy analyst. (@brian_blase)
From Tom's Reading List
Los Angeles Times: Obamacare enrollment is expected to grow by just 1 million next year -- "Under pressure to stabilize wobbly insurance markets nationwide, the Obama administration is making a new push to sign up Americans for health coverage through the Affordable Care Act, aiming to increase enrollment by about 1 million in 2017. With insurers canceling health plans or raising premiums by double digits in many parts of the country, that represents only modest enrollment growth over 2016."
The Wall Street Journal: Rising Insurance Premiums Boost Talk of Changes to Affordable Care Act — "Next year, a new president and Congress will be under pressure to ensure that people who buy coverage on their own still have access to viable plans. Much of the pressure will come from insurers, who say that without changes, they will have no choice but to pull products and raise prices still more, further deterring healthy enrollees and ensuring the situation becomes irreversible. They say there is no time to lose; they are about to set premiums for the enrollment period that begins a year from now."
NPR News: Rates Up 22 Percent For Obamacare Plans, But Subsidies Rise, Too -- "The cost of health insurance under the Affordable Care Act is expected to rise an average of 22 percent in 2017, according to information released by the Obama administration Monday afternoon. Still, federal subsidies will also rise, meaning that few people are likely to have to pay the full cost after the rate increases to get insurance coverage."
This program aired on October 26, 2016.