Election 2016: Candidates Clinton And Trump On Immigration
Play
This article is more than 6 years old.
Immigration and the presidential campaign. We'll look at realities, proposals and the future face of the country.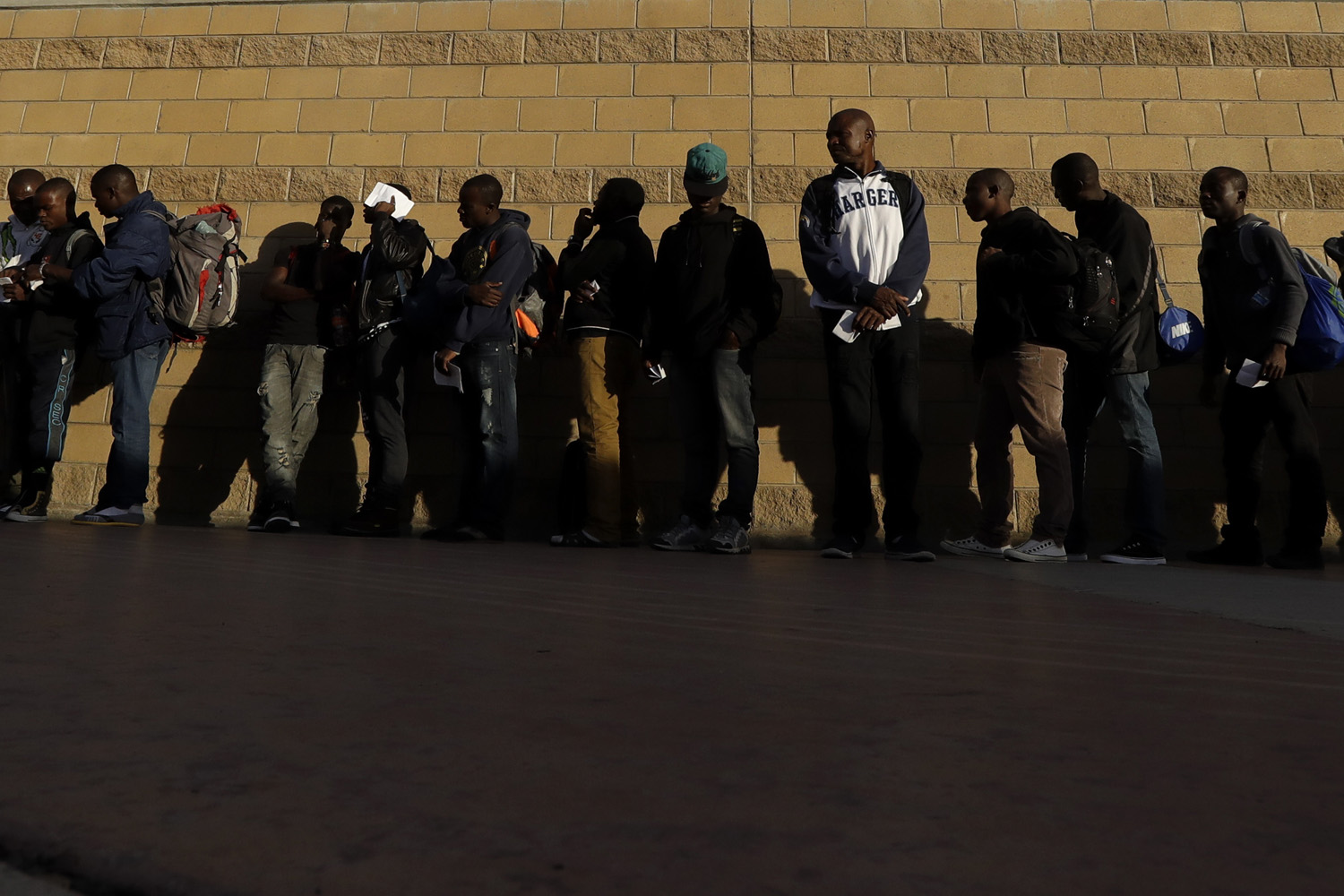 Immigration was the very first political issue for Donald Trump. From birtherism, to attacks on Mexicans, to "build the wall" and send 11 million home. For Hillary Clinton, it's more a process issue. Keep families together. Tighten the border. Work through it. In less than two weeks now, voters will decide. It's hard to avoid the immigration issue. It goes to how people picture this country. This hour On Point, immigration, and the choice on the table in the 2016 campaign. — Tom Ashbrook
Guests
Alan Gomez, immigration reporter for USA Today. (@alangomez)
Sheriff Tony Estrada, sheriff of Santa Cruz County in Arizona.
Alex Nowrasteh, immigration policy analyst at the Center for Global Liberty and Prosperity at the Cato Institue. Co-author, with Mark Kirkorian of the report, "Open Immigration: Yea and Nay." (@AlexNowrasteh)
Jessica Vaughan, director of policy studies at the Center for Immigration Studies. (@JessicaV_CIS)
From Tom's Reading List
USA Today: Trump isn't sparking Hispanic registration surge as Dems expected — "Donald Trump's derogatory comments about Mexicans and his vow to build a wall along the southern U.S. border have failed to spark a surge in voter registrations among Hispanics living in key swing states, a USA TODAY analysis shows."
This American Life: Seriously? -- "There's about 350,000 [migrants] in each direction each year, and it's been that way for years-- since 2009. In fact, between 2007 and 2009, at the start of the recession, when jobs dried up, the number of illegal immigrants in our country fell by about a million people. And so why do so many people believe that we're being flooded with immigrants if, in fact, we are not being flooded with immigrants?"
New York Times: 'The Wall Is a Fantasy' — "America, the land of migrants, never seemed to need walls. It had water — vast oceans, east and west — and, since 2001, a formidable visa program. And yet this year, the dream of a grand protective barrier across the 2,000-mile frontier with Mexico catapulted Mr. Trump's presidential bid into stunning viability. 'Build that wall!' chanted candidate and crowd in unison at rallies this year."
This program aired on October 27, 2016.