Nuclear Policy And The Next President
Play
This article is more than 6 years old.
US-Russia nuclear tensions have risen sharply. Agreements failing. New deployments. We'll look at the challenge for the next president.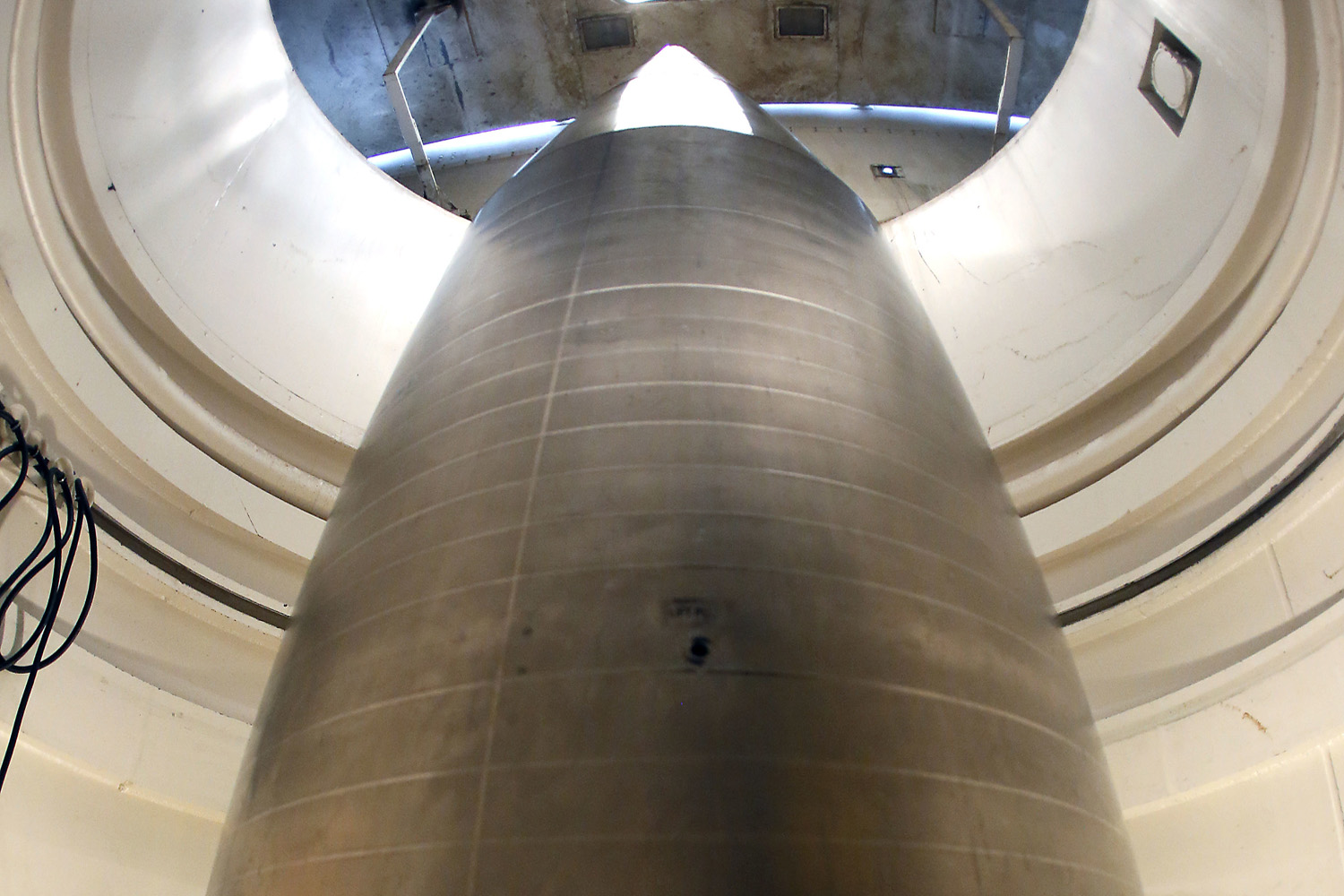 In the long Cold War years of hostile tension between the United States and the Soviet Union, the ultimate existential dread was of nuclear war. Annihilation. When the Cold War ended, the dream was of nuclear disarmament, or at least a stand down. The US and Russia moved toward cooperation. Lately, that tide has turned. Nuclear tensions are back up. Agreements are fraying. Sabers are rattling. The next president will have to deal with it. This hour On Point, nukes, and the next president. — Tom Ashbrook
Guests
Elise Labott, global affairs correspondent for CNN. (@eliselabottcnn)
Joe Cirincione, president of the Ploughshares Fund, a global security foundation. Member of Secretary of State John Kerry's international security advisory board and the Council on Foreign Relations. Author of "Nuclear Nightmares" and "Bomb Scare." (@Cirincione)
Steven Pifer, director of the Brookings Arms Control and Non-Proliferation Initiative. Senior fellow in the Center for 21st Century Security and Intelligence and the Center on the United States in Europe at the Brookings Institution. Former U.S. Ambassador to Ukraine. (@steven_pifer)
Gary Samore, executive director for research at the Belfer Center for Science and International Affairs at the Kennedy School of Government at Harvard University. Former White House coordinator for arms control and weapons of mass destruction under President Barack Obama.
From Tom's Reading List
CNN: Russia moves nuclear missiles to Europe border — "Russian leader Vladimir Putin is stepping up the tension with the US by moving nuclear weapons to the European border and increasing military operations in Syria."
The Guardian: UN votes to start negotiating treaty to ban nuclear weapons -- "United Nations member states have voted overwhelmingly to start negotiations on a treaty to ban nuclear weapons, despite strong opposition from nuclear-armed nations and their allies. In the vote in the UN disarmament and international security committee last Thursday, 123 nations were in favour of the resolution, 38 opposed and 16 abstained."
POLITICO: Why Trump Is Right to Raise Questions About Nuclear Weapons — "To glibly invoke deterrence in response to these points is to expose naivety and lack of historical understanding about the past and current nuclear posture of the United States, and our adversaries. You would never learn anything about how U.S. nuclear strategy evolved over the past decades if you were content to accept that deterrence explains everything about this evolution."
This program aired on November 2, 2016.