President-Elect Trump And The World
Play
This article is more than 6 years old.
The world and President Trump. From alliances to global trade to ISIS and "the Wall," we look at the world looking at Trump.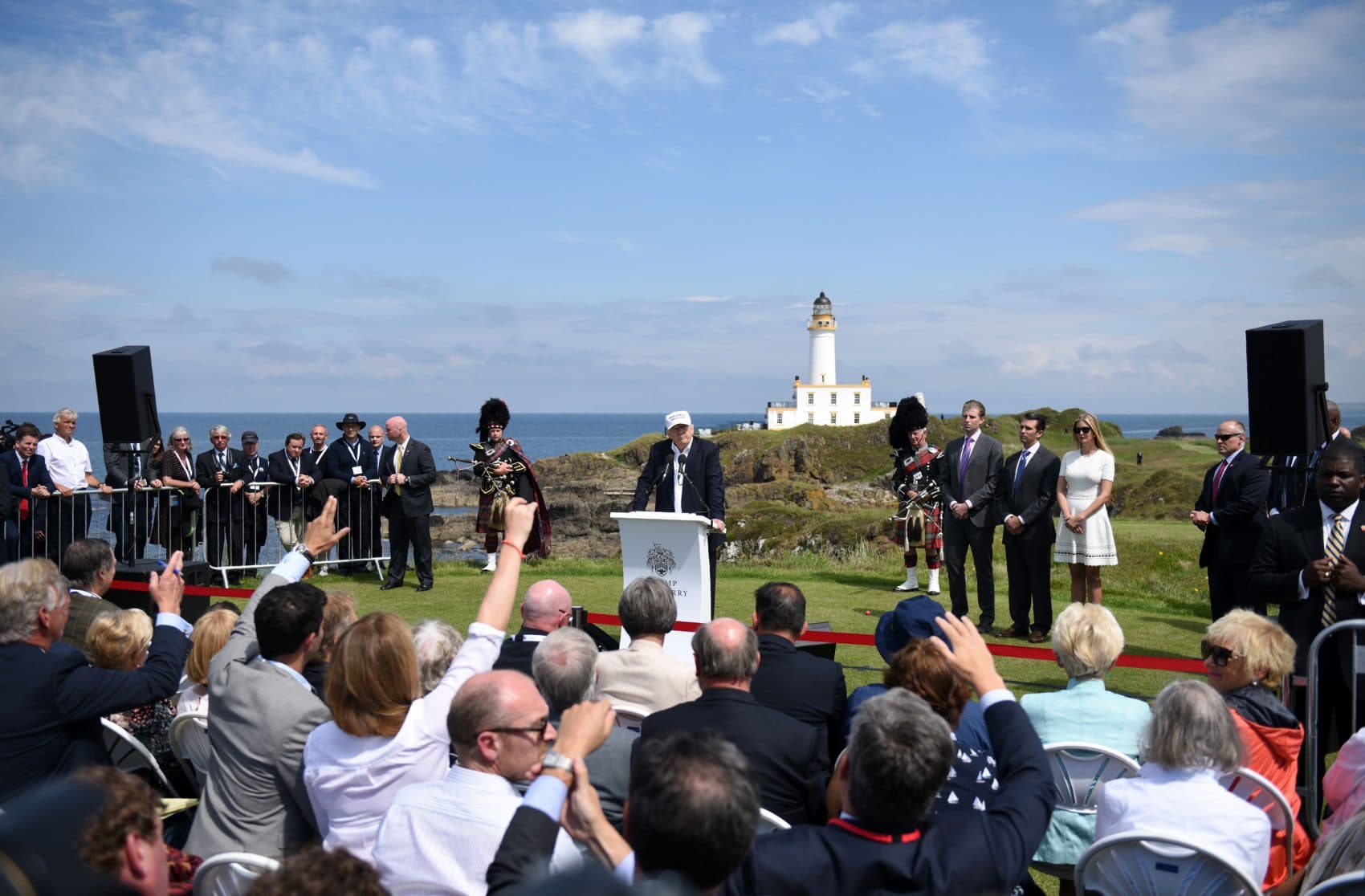 Americans are absorbing the Election Day victory of Donald Trump. So is the world. On the stump, on foreign policy and trade, Trump was fiery and nothing like diplomatic. We'll build a wall and they will pay for it. We'll bomb the hell out of them. Trade deals, out. China is raping us. More countries need nukes. Old alliances – big deal. Now, he'll be president. And the whole world is really watching. What will he do? How will the world respond? This hour On Point, the world and Donald Trump. — Tom Ashbrook
Guests
Xenia Wickett, head of the U.S. and Americas program and Dean of the Queen Elizabeth Academy for Leadership in International affairs at Chatham House. Former director for South Asia at the National Security Council. Former foreign affairs specialist in the Bureau of South Asia in the U.S. Department of State. (@xeniawickett)
Amb. John Herbst, director of the Atlantic Council's Eurasia Center. Former career diplomat in the U.S. State Department, where he served as ambassador to Ukraine, Uzbekistan and consul general in Jerusalem. (@johnedherbst)
Eswar Prasad, professor of trade policy at Cornell University. Senior fellow at the Brookings Institution. Former head of the International Monetary Fund's China Division. Author of the new book "Gaining Currency." (@EswarSPrasad)
From Tom's Reading List
The Wall Street Journal: Donald Trump's Win Underscores Divide in Global Economic Order -- "Donald Trump's upset victory may be the biggest shock to the world economic system since the financial crisis. It represents, along with Britain's vote in June to leave the European Union, a profound rejection of the postwar global economic order that could leave a cloud of uncertainty over the U.S. and world economies for months, if not longer."
New York Times: Uncertainty Over Donald Trump's Foreign Policy Risks Global Instability — "Whether or not Donald J. Trump follows through on his campaign pledges to diminish or possibly abandon American commitments to security alliances such as NATO, his election victory forces nations around the world to begin preparing for the day they can no longer count on the American-backed order."
Foreign Affairs: Trump and American Populism — "Both strains of populism sprang from the same sense of alarm during the Gilded Age about widening inequality between unregulated corporations and investment houses and ordinary workers and small farmers. In the late nineteenth and early twentieth centuries, the champions of this strain of thought used xenophobic appeals to lobby Congress to bar all Chinese and most Japanese laborers from immigrating to the United States. Working- and middle-class white Americans, some of whom belonged to struggling labor unions, led this movement and made up the bulk of its adherents."
This program aired on November 10, 2016.