'Draining The Swamp' And The Trump Transition
Play
This article is more than 6 years old.
Draining the Washington swamp. We'll look at what that meant on the campaign trail, and what President-elect Trump may actually do.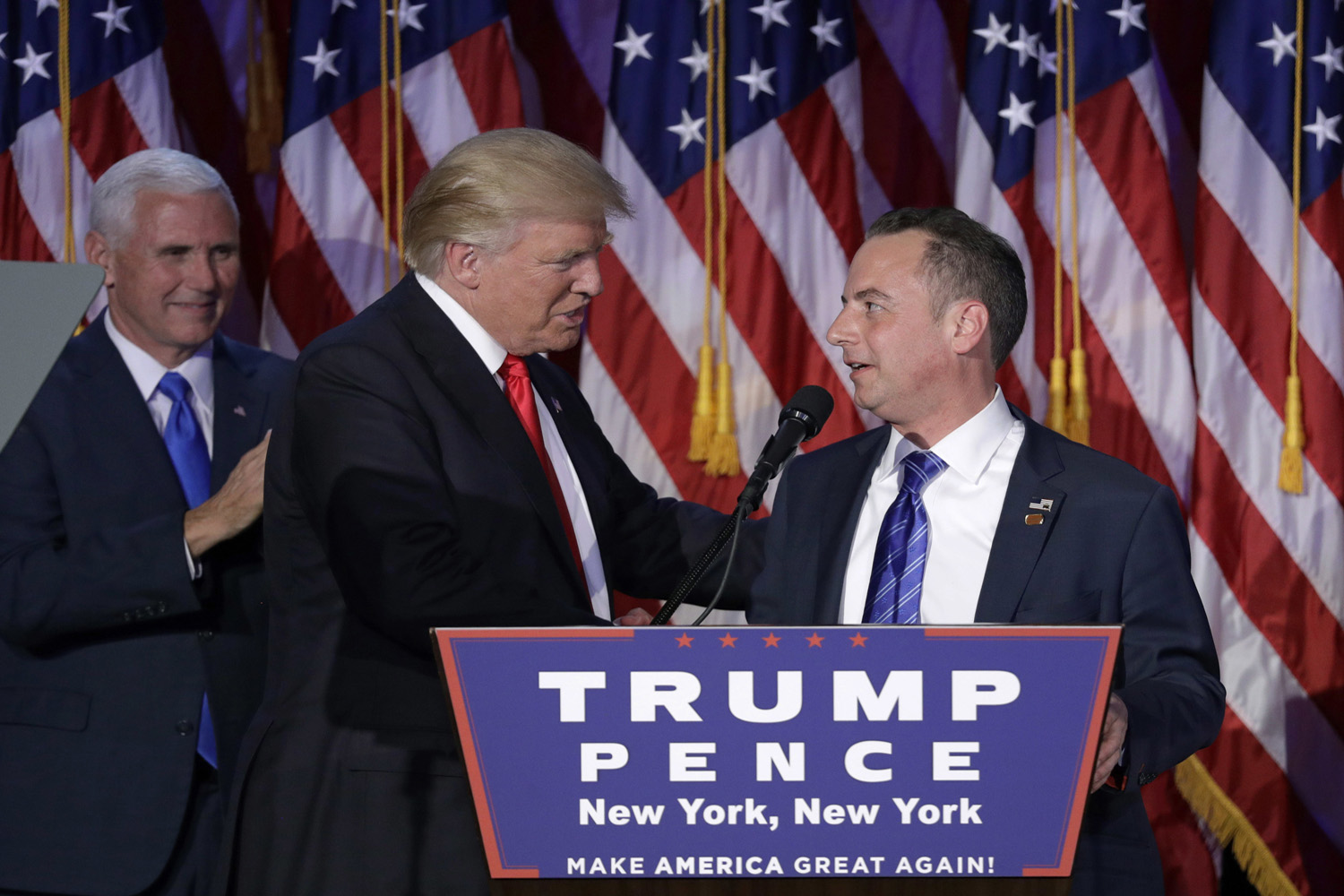 On the campaign trail, candidate Donald Trump promised to "drain the swamp" in Washington of a corrupt, money-driven establishment.  Politicians could be bought and sold, he said. He said he had done just that himself. Wall Street and lobbyists, he said, ruled. He would run them out. Now, Donald Trump's transition team is digging in. What are they lining up to drain? What are they bringing in? This hour On Point, the real transition, and Donald Trump's promise to "drain the swamp." — Tom Ashbrook
Guests
Major Garrett, chief White House correspondent for CBS News. Author of "The Enduring Revolution." (@MajorCBS)
Fred Wertheimer, founder and president of Democracy21, a nonprofit political transparency advocacy organization. (@fredwertheimer)
John Pudner, conservative political consultant and executive director of Take Back Our Republic. (@jpudner)
Rosie Gray, political reporter for BuzzFeed News. (@RosieGray)
From Tom's Reading List
CBS News: Donald Trump taps Reince Priebus as chief of staff, Steve Bannon as top strategist — "President-elect Donald Trump is tapping Reince Priebus, the Republican National Committee's chairman, to join his new administration as chief of staff, Trump's transition team announced Sunday. Steve Bannon, the Trump campaign's CEO and former head of Breitbart news, will also be on the White House leadership team as the chief strategist."
BuzzFeed News: Republican House Leader: Give Steve Bannon A Chance -- "House majority leader Kevin McCarthy says people are too negative today and should not pre-judge Steve Bannon, the head of the far-right website Breitbart News who was recently named a top advisor to President-elect Donald Trump. Bannon served as CEO to Trump's campaign."
POLITICO: Trump's transition team: Binders with few women — "There are seven people leading the executive committee for President Elect Donald Trump's transition team. Zero of them are women. The dearth of women is not a rarity among Trump's transition hires to date. Of the 79 people listed thus far on four separate Trump transition staff teams or advisory groups, women account for 19 — or about 21 percent."
This program aired on November 15, 2016.