StoryCorps Shares Thanksgiving Stories
Resume
We partner with Storycorps to hear family stories – joyful, painful, heartfelt – from their "Great Thanksgiving Listen."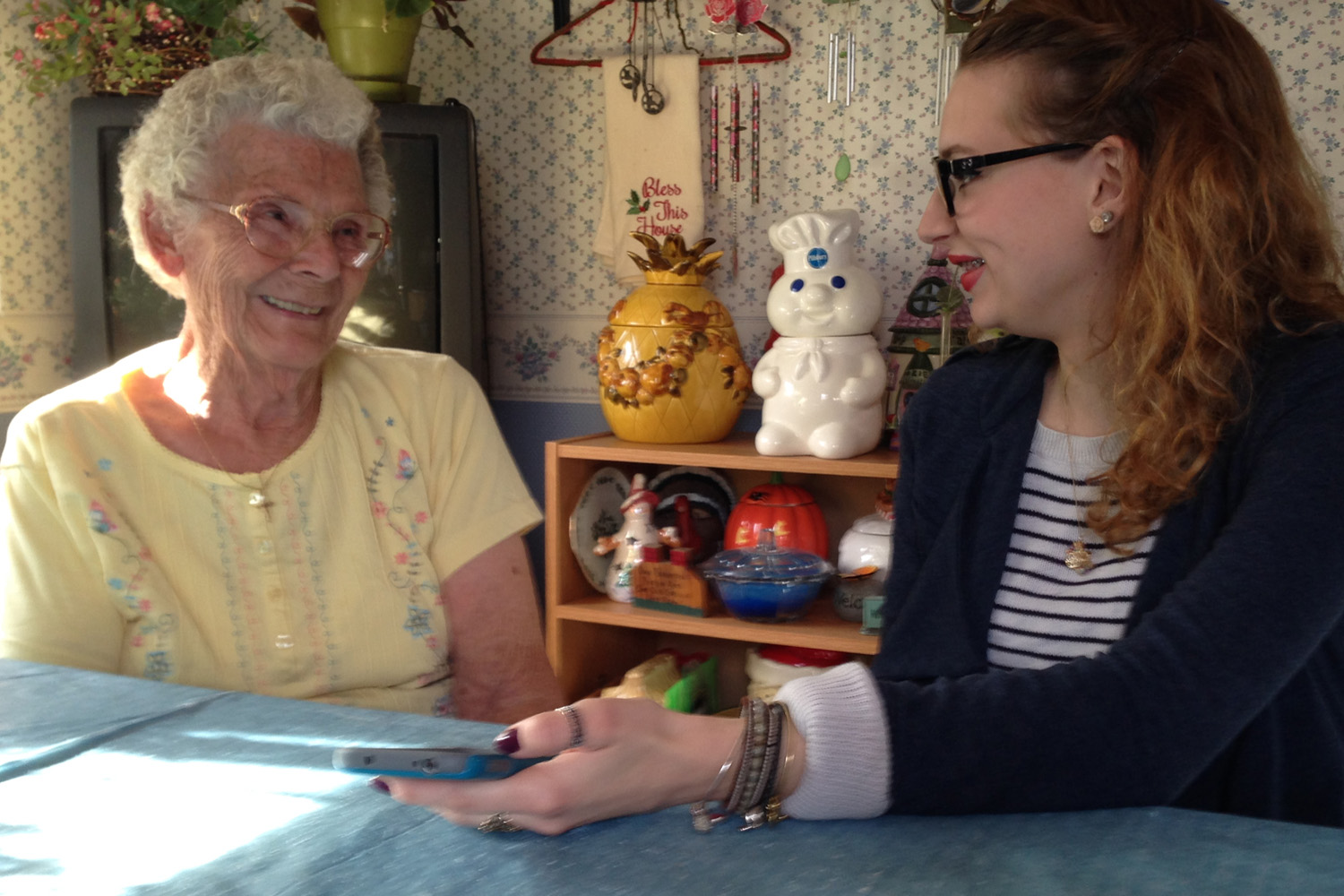 Last year, the interview-gathering group StoryCorps launched its Great Thanksgiving Listen. The idea was to get young Americans to sit down with a family elder at Thanksgiving and record family stories.  Some 50,000 recordings poured in. From all kinds of families. Stories and love and joy and hardship and loss and perseverance. Today, StoryCorps founder Dave Isay joins us to share some of that bounty.  This hour On Point, on the eve of Thanksgiving, we listen in on the Great Thanksgiving Listen. — Tom Ashbrook
Guest
Dave Isay, founder and president of StoryCorps, an ongoing national oral history project. (@daveisay)
From Tom's Reading List
StoryCorps: #TheGreatListen 2016 — "Last year, more than 100,000 individuals from all 50 states took part in our national education project that empowers high school students to record conversations with a grandparent or another elder over a single holiday weekend. Working with teachers and students, we preserved tens of thousands of priceless intergenerational stories, and at a time when so many feel their voices aren't—or weren't—being heard, the project provides a national platform for listening and empathy."
NPR News: 'The Great Thanksgiving Listen': StoryCorps Asks Listeners To Record Conversations — "Each interview goes to the Library of Congress. Each of these interviews will be heard, you know, by your great, great, great, great, great, great grandchildren. And you want to put your best face forward for your great, great, great grandchildren. So we're hoping that a lot of people will participate, and it'll be a moment of unity at this very difficult time when the country is ripped down the middle."
USA Today: The election is getting people uninvited to Thanksgiving — "Sarah-Jane Cunningham knew that her Facebook posts about the election were rubbing her family the wrong way, but she didn't realize the posts would get her uninvited from Thanksgiving dinner."
This program aired on November 23, 2016.