Rep. Lois Frankel: 'We Need' Leader Pelosi
07:51
Play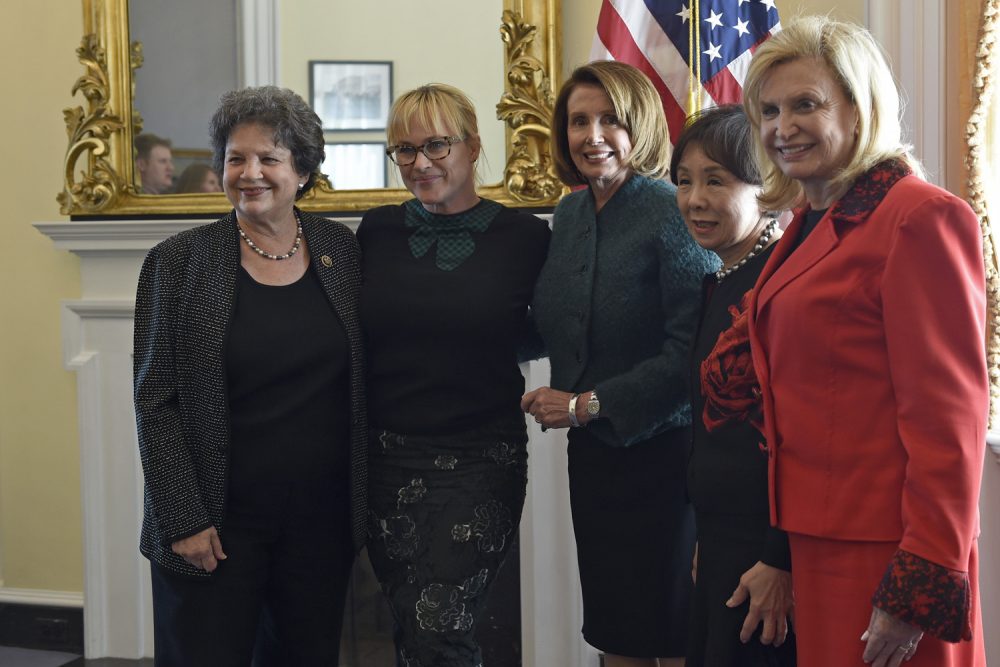 This article is more than 4 years old.
The Democratic Party lost the 2016 race to the White House. The Democratic Party remains the minority party in the U.S. House and U.S. Senate. The Democratic Party has a hit a record-low point in state legislative representation. Rep. Lois Frankel of Florida's 22nd Congressional District knows this.
But still, the two-term Democrat thinks her party's House leadership team deserves another chance.
"We're coming in with a very erratic President-elect, a Republican Congress promising to do some radical things, and in my opinion, we need the most experienced tactician we can get," Frankel told On Point host Tom Ashbrook today. "In my experience, Nancy Pelosi is that tactician."
Pelosi, the House Democratic leader since January 2003, is up for re-election as House Minority Leader on Wednesday, November 30. Rep. Tim Ryan of Ohio is challenging Pelosi, centering his campaign around arguments that his party failed to bring a compelling economic empowerment message to the working class voters who propelled President-elect Donald Trump to the White House earlier this month.
Frankel agrees, but she still thinks Pelosi is the leader her party needs. (Most Congress watchers predict the same — before the closed-door vote on Wednesday, an unofficial tally of public support suggests Pelosi will cruise to re-election.)
"I think what we've learned from this election is that our message needs to be stronger and clear on the economic front," Frankel said. "But look — Nancy Pelosi is the most experienced leader — she has taken steps to diversity the leadership of the party so it reflects not only our caucus, but our country."
"I'm from Florida, which I consider more southern. You can not put Florida in the same category as California or New York. We are a purple state, and I'll tell you what — our purple state picked up three new congressional seats and we have Nancy Pelosi to thank."
This segment aired on November 29, 2016.