President-Elect Trump Takes Aim At Drug Prices
07:32
Play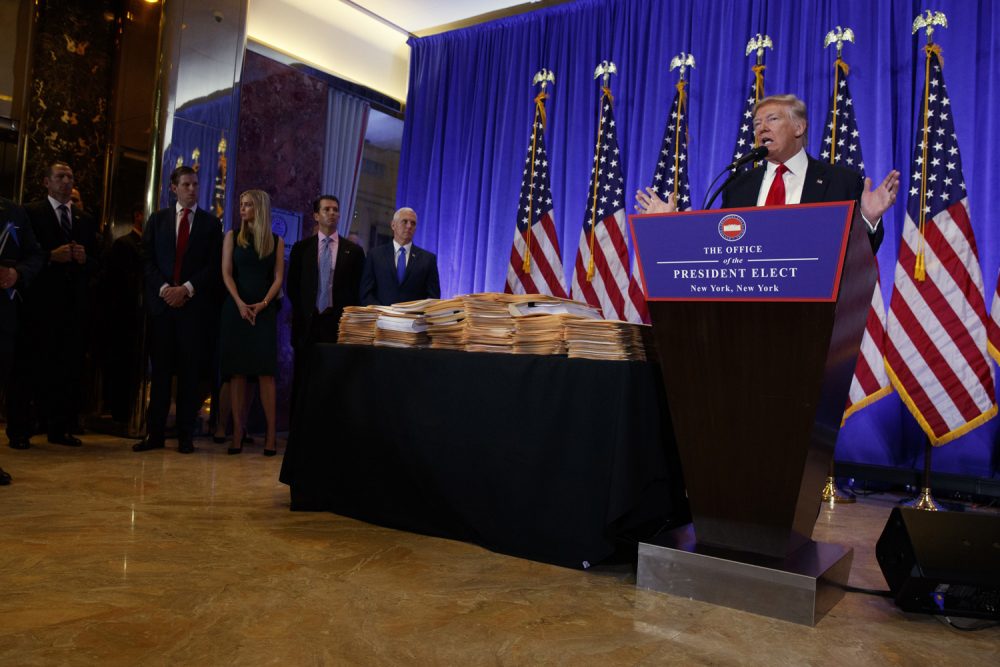 This article is more than 3 years old.
In his recent press conference, President-elect Donald Trump promised to lower national drug prices and return pharmaceutical jobs to the United States. We hear what it would take to do that. Sarah Kliff, senior policy correspondent for Vox, joined us to unpack the sticker shock.
"There isn't a lot of data to support [the President-elect's claims] on drug manufacturing," Kliff said. "One of the things I found interesting is that he was both talking about regulating drug prices and also about bringing jobs back to the United States in the pharma area. It seems it would be hard to do both in tandem."
But President-elect Trump was not totally off in his statements on drug pricing.
"He is completely right that the United States pays more than any other developed country for prescription drugs," Kilff said. "We allow manufacturers to charge whatever they want. That might work for cars or TVs, but that doesn't work very for drugs."
Despite the President's landmark healthcare legislation and his campaign promises to allow for greater negotiation and regulation of drug prices, that kind of policy was never pursued during the eight years of the Obama Administration.
"It might be the case that Donald Trump really feels strongly about taking on the pharmaceutical industry," Kilff said. "What he might run in to is if legislators are willing to as well...but this is more on the agenda that I originally thought."
This segment aired on January 12, 2017.