Week In The News: Obama's Farewell, Trump's News Conference, Cabinet Hearings
Play
This article is more than 6 years old.
Obama bids farewell. Trump's fiery press conference. Rex Tillerson and key confirmation hearings. Our weekly news roundtable goes behind the headlines.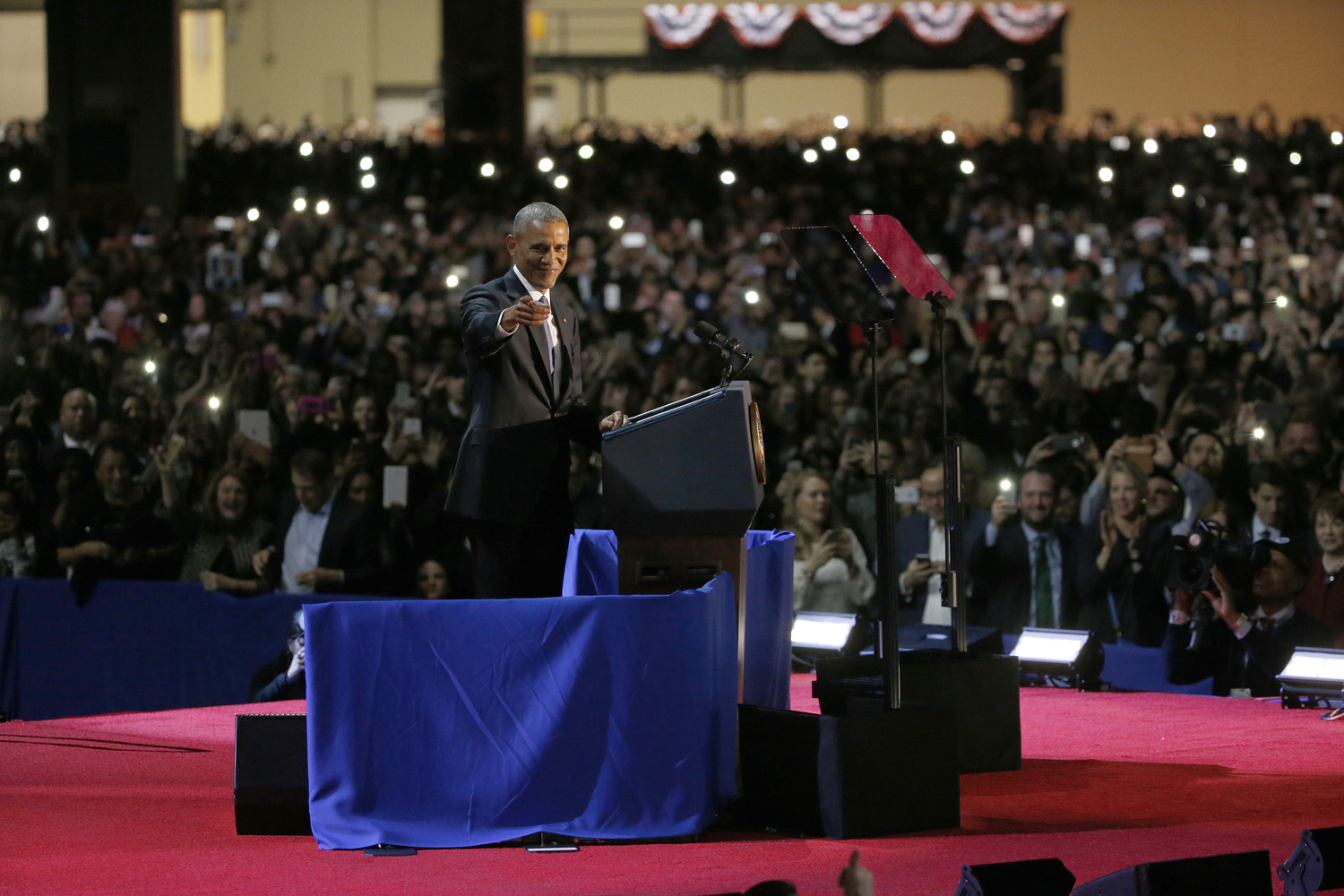 Guests
Ginger Gibson, national political reporter for Reuters. (@GingerGibson)
Domenico Montanaro, lead editor for politics and digital audience at NPR. (@DomenicoNPR)
Jack Beatty, On Point news analyst. (@JackBeattyNPR)
From Tom's Reading List
Reuters: U.S. business lobby wants smooth Obamacare repeal, warns on trade — "The largest U.S. business lobby group on Wednesday said it could be a mistake to quickly repeal Obamacare without developing a replacement healthcare insurance plan and urged the incoming Trump administration not to erect trade barriers. The U.S. Chamber of Commerce faces challenges with the next U.S. president and his team, including overcoming deep divisions on key issues like trade while trying to work together on common goals like repealing President Barack Obama's signature 2010 healthcare law."
POLITICO: Trump's past comments haunt his nominees -- "For the next two weeks, Trump's nominees are likely to face the most withering questions based not on their own actions or positions, but on what the incoming president himself said before and during a raucous campaign — and whether they agree. On other occasions, they will be asked to espouse a position on an issue, like the minimum wage, where Trump has expressed various and conflicting views."
Chicago Tribune: Obama's message: I may be saying goodbye, but battle for equality continues — "He took to the stage like a general on the eve of war. Barack Obama had come a long way from the political novice who stood before us in Grant Park in 2008, thanking us for taking a chance on his promises of hope and change. He was an elder statesman now, well versed in the language of war. Standing before throngs of battle-weary troops Tuesday night, he sensed our despair, our uncertainty about the future. He knew that some of us wanted to cower in fear."
This program aired on January 13, 2017.