Taking The Pulse Of President Trump's First 100 Days
46:33
Play
This article is more than 3 years old.
One hundred days of Donald J. Trump. How is the nation faring?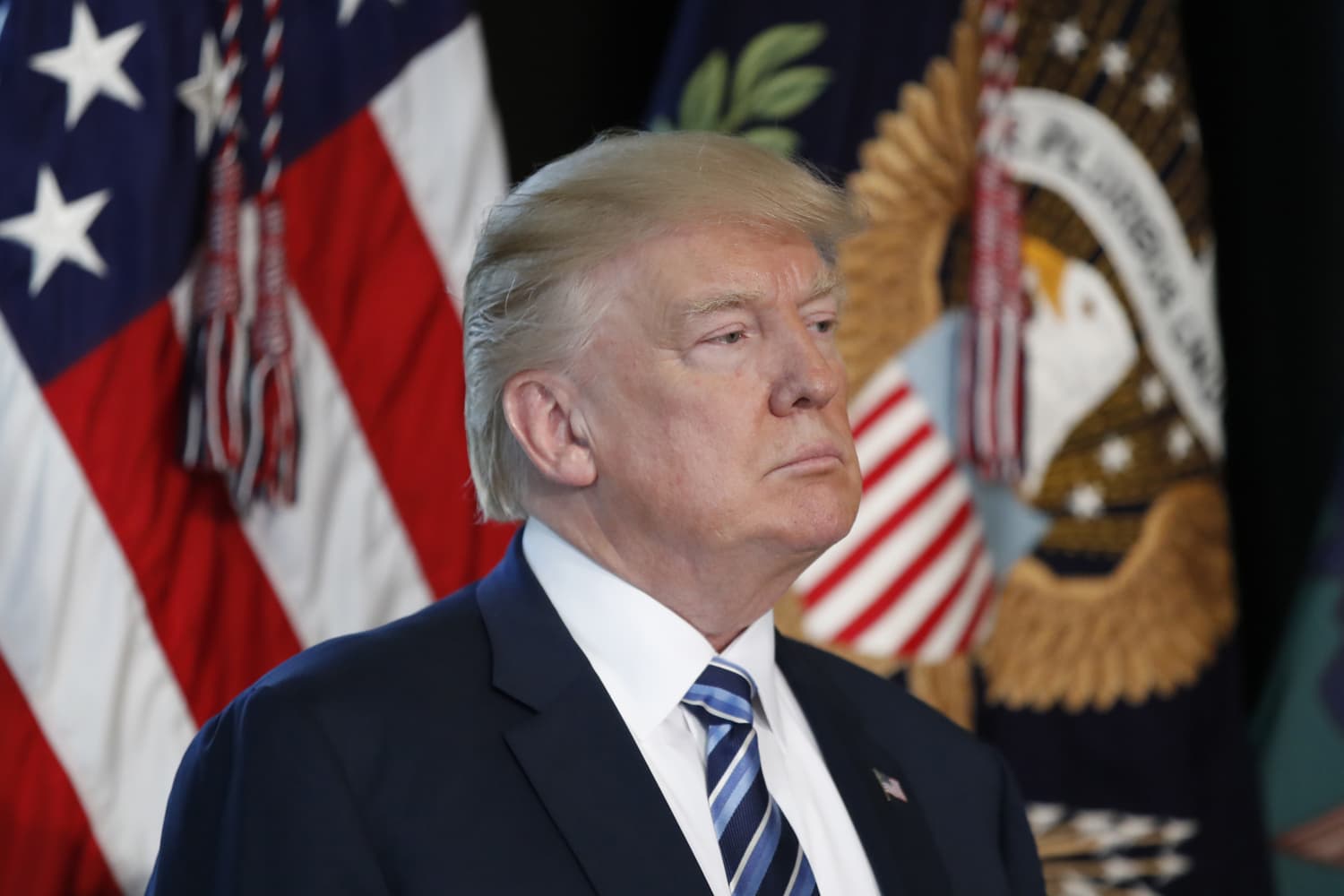 One hundred days. Nice round number. On Saturday, it's President Donald Trump's. How's he done?  How's he doing? Everybody's got an opinion. The most dire see him sinking the moral standing of the nation and maybe democracy in a welter of self-dealing and Russia ties, billionaires, bombast and tweet-storms. The most pleased see a lurch toward unvarnished nationalism and America First populism. Up next, On Point: what we've learned, what he's learned, where we're headed at 100 days. -- Tom Ashbrook
Guests
Beverly Gage, presidential historian and professor of 20th century American history at Yale University. (@beverlygage)
Kelly Jane Torrance, deputy managing editor at The Weekly Standard. (@KJTorrance)
Jack Beatty, On Point news analyst. (@jackbeattynpr)
From Tom's Reading List
POLITICO: Trump's First 100 Days: What Mattered, And What Didn't — "The indelible takeaway from those first 100 days is that Trump's assault on political norms has continued. In fact, he has violated Washington norms so casually and constantly that his norm-breaking is becoming normalized. That shattering of protocol and expectations may turn out to be more consequential than any of his massive policy promises or modest policy achievements to date."
New York Times: Donald Trump's First 100 Days: The Worst on Record — "Even if you forget about the content of his actions — whether they strengthened or weakened the country — and focus only on how much he accomplished, it's a poor beginning. His supporters deserve to be disappointed, and his opponents should be cheered by how unsuccessful his agenda has been so far."
CBS News: How Trump's first 100 days compares to former presidents — "President Donald Trump reaches his 100th day in office on Saturday, and he likely will go down as one of the least effective presidents in U.S. history at this stage of the first term. One of his major promises on the campaign trail was to repeal Obamacare and yet President Obama's signature healthcare law is still in place. Blocking Syrian refugees and people from terrorism-prone countries from entering the U.S. was another goal for the administration, but federal courts have halted two versions of his travel ban."
This program aired on April 28, 2017.