With guest host Jessica Yellin.
Investors are forking over big bucks to invest in the faux meat industry. Will this save the planet and humanity? And how does it taste?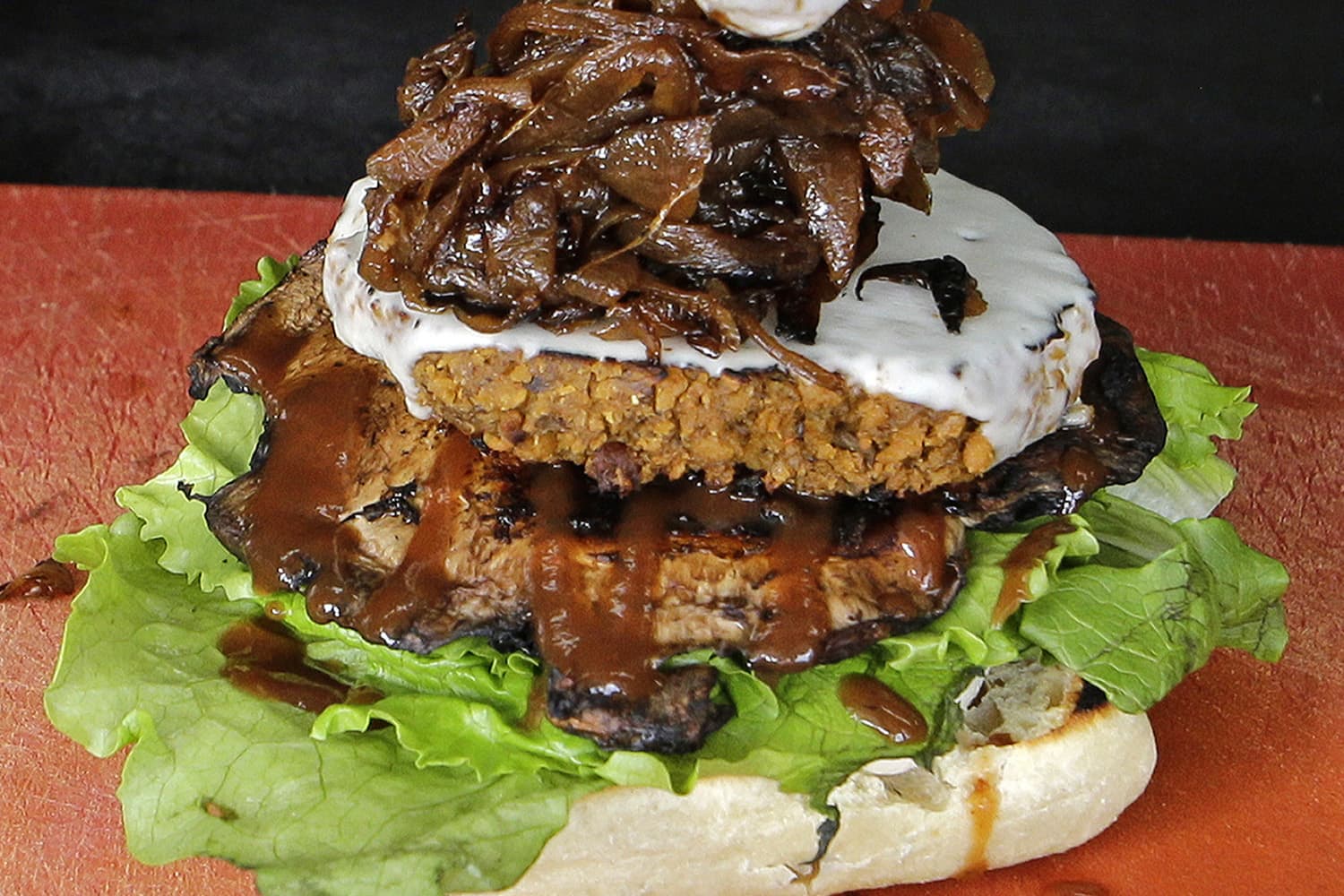 Imagine a food revolution that could end factory farming. Feed the world for pennies on the dollar. And dramatically cut greenhouse gas emissions. All it requires is ending meat as we know it. One Minneapolis butcher is cooking up burgers and ribs made from plant based proteins. And Silicon Valley they're taking it a step further, betting on high tech meat grown in a lab. This hour, On Point: the meatless meat revolution. Are you ready to dig in? -- Jessica Yellin
Guests
Tara Duggan, cookbook author and food reporter at the San Francisco Chronicle. (@taraduggan)
Brian Wyrwas, co-founder of Finless Foods, an early-stage biotech company focused on using fish stem cells to produce fish meat.
Kale Walch, co-owner, with his sister Aubry, of the Herbivorous Butcher, a vegan butcher shop in Minneapolis, MN.
Michael Hansen, senior staff scientist at Consumers' Union, the policy and action division of Consumer Reports.
From The Reading List
San Francisco Chronicle: The Bay Area becomes the global hub for faux meat innovation — "The current goal of Finless Foods: to produce a simulacrum of bluefin tuna fillet to help relieve the pressure on the prized, but severely overfished, species. Animals have little to do with the future of meat, milk and eggs, argue Selden and Wyrwas — and similar new companies and their funders. Instead, that future belongs to scientists who can hack yeast cells to produce egg whites, torque plant proteins into musclelike fibers and grow slaughter-free 'duck' or 'chicken' in factories."
The Guardian: The Herbivorous Butcher: sausage and steak – but hold the slaughter -- "In a newly opened butcher shop in north-east Minneapolis, customers can find hand-cut salami, Sriracha-flavored bratwursts, meatballs, and nearly any other cut of meat that comes to mind. The only catch? Nothing in the store is made from an animal product. Everything at the Herbivorous Butcher is 100% vegan."
WUNC: How a Minneapolis Duo Is Changing the Fake 'Meat' Game — "They're the sister and brother duo who founded The Herbivorous Butcher in Minneapolis, Minnesota. It's where they sell fake meat from a store set up like a real butcher shop. Their 'meat case' is filled with ribs, porterhouse steaks, rib-eye, cold cuts, pastrami — none of which contain meat. Brilliant, right?"
Taking A Bite Into Meatless Meat
Ever wonder what meatless meat actually tastes like? So did we. Our guest host Jessica Yellin tasted some faux meat fare in the studio today.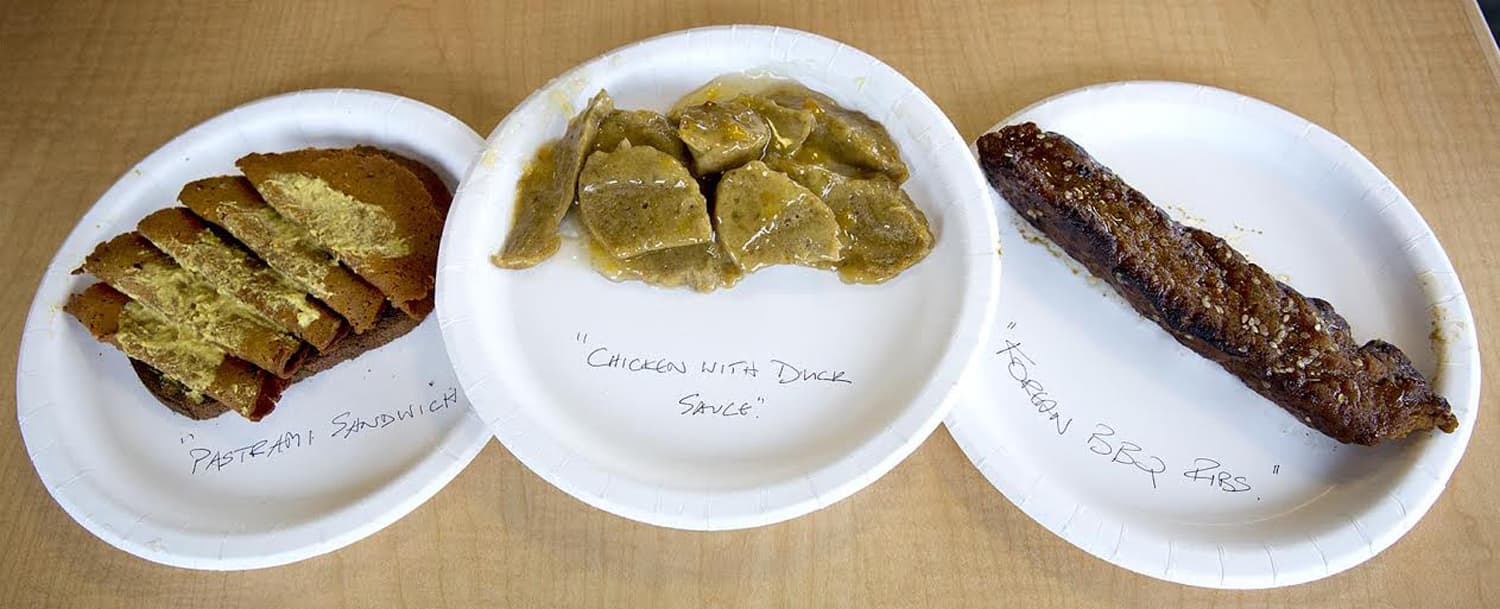 Up first were the Korean BBQ ribs. Kale Walch, of the Herbivorous Butcher, the vegan butcher shop that provided the samples, said the ribs were made from a wheat-based recipe
"Oh, they're flavorful," Jessica said after her first bite into ribs. "It doesn't have the same texture as traditional ribs ... It tastes like a patty more than a piece of meat."
Jessica also tried the pastrami sandwich (also wheat-based) and the chicken with duck sauce.
"I think my favorite is probably the pastrami, because it tastes the most, it's sort of salty, and maybe that helps make it taste like the traditional thing," she said.
This program aired on May 22, 2017.