Scaramucci Is Out As White House Comms Chief
Resume
President Trump removed outspoken White House Communications Director Anthony Scaramucci after just 10 days in the West Wing.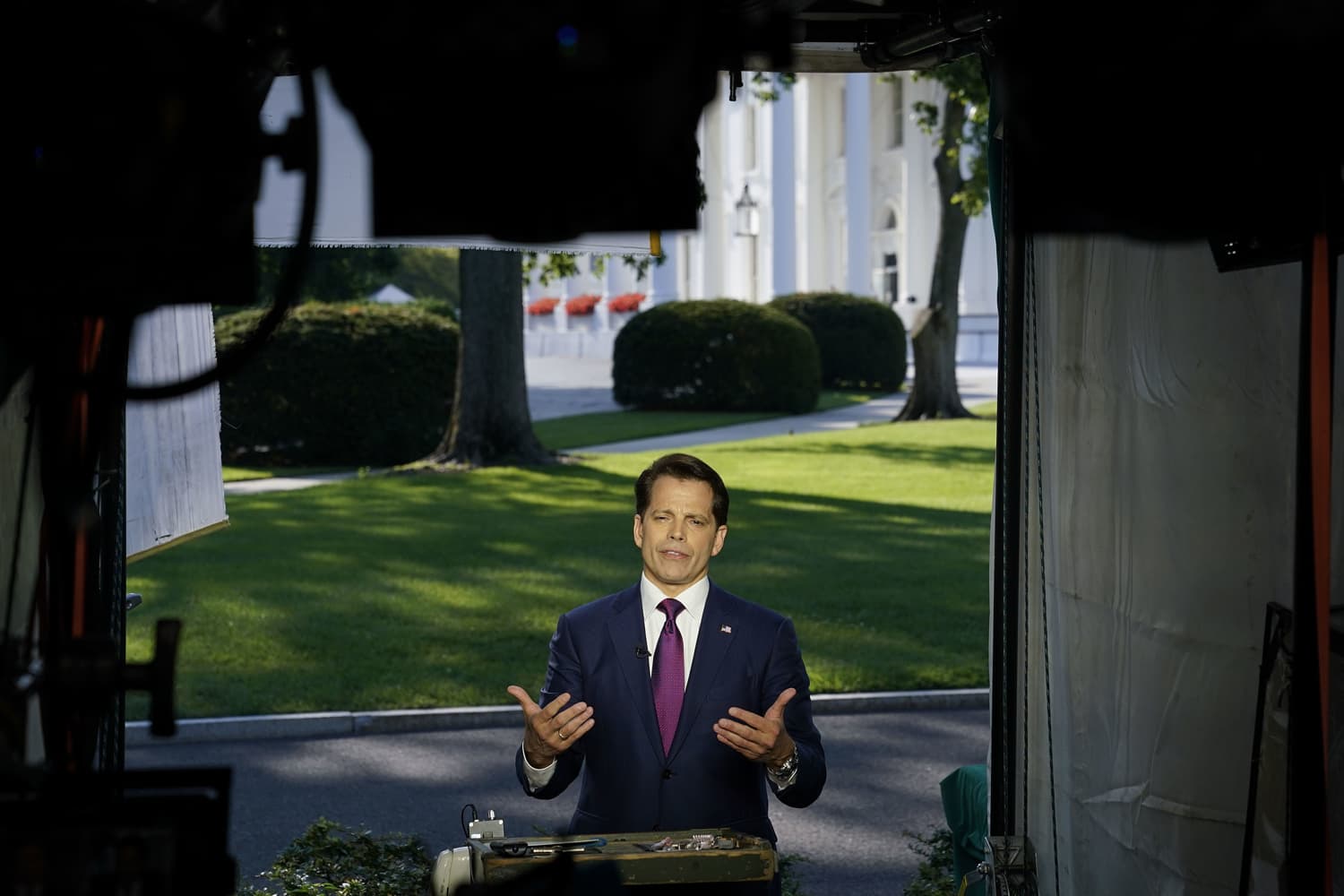 Stunning moves at the White House yesterday, with General John Kelly in as chief of staff and Wall Street fast-talker – crude talker — Anthony Scaramucci out as director of communications after just 10 days on the job. What happened in that pressure cooker? Atlantic writer Molly Ball has the story and she's here to share it. — Tom Ashbrook
Guest
Molly Ball, staff writer at The Atlantic, covering U.S. politics. (@mollyesque)
From Tom's Reading List
The Atlantic: The Final Humiliation of Reince Priebus — "Six years ago, a humble party hack from Kenosha, Wisconsin, took on the thankless job of turning around the Republican Party. As he exits the White House—battered, bruised, and humiliated—Reince Priebus argues he accomplished just what he set out to do."
New York Times: Trump Removes Anthony Scaramucci From Communications Director Role — "President Trump on Monday removed Anthony Scaramucci from his position as communications director, the White House announced, ousting him just days after Mr. Scaramucci unloaded a crude verbal tirade against other senior members of the president's senior staff."
This segment aired on August 1, 2017.