The Competition To Be Content King
Play
This article is more than 5 years old.
Netflix's quest to stay content king. They just got Shonda Rhimes. But with Disney and Apple in the game can they sustain the momentum?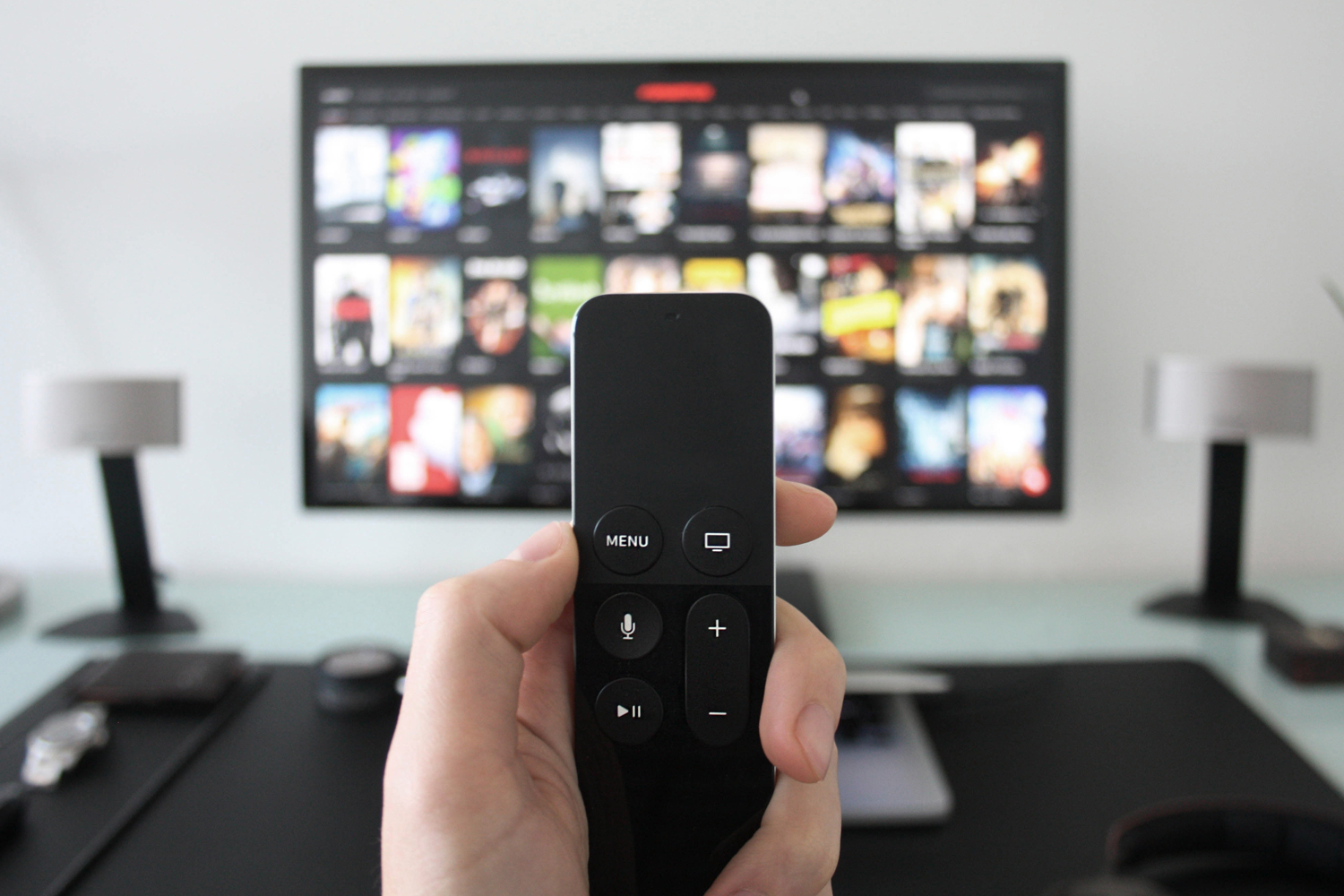 Last week it was Disney on the move, announcing it will launch two Netflix-style video streaming services. One for sports – they own ESPN. One for Disney entertainment – think Frozen, Mulan, Bambi. That was all big news. This week, Netflix struck back. Announced they've stolen super hit maker Shonda Rhimes from ABC and the Disney empire. The Grey's Anatomy creator will now create for Netflix. Apple and Facebook are pushing in as well. This hour On Point: the new battle to be streaming content kings. -- Tom Ashbrook
Guests
Andrew Wallenstein, co-editor-in-chief for Variety. (@awallenstein)
Christopher Smith, professor of communication at the Annenberg School for Communication and Journalism at the University of Southern California.
Jennifer Holt, associate professor of film and media studies at the University of California Santa Barbara. Author of, "Empires of Entertainment: Media Industries and the Politics of Deregulation."
From Tom's Reading List
Variety: Netflix Lures Shonda Rhimes Away From ABC Studios — "Netflix has signed Shonda Rhimes to a multi-year production deal, ending a 15-year relationship with ABC Studios that yielded hits from 'Grey's Anatomy' to 'Scandal.' Her shingle, Shondaland, will begin producing new series for Netflix while she continues to stay involved in her current broadcast series. Executive producer Betsy Beers will also come to Netflix with Rhimes, one of the most successful TV producers of the past decade."
Los Angeles Times: Shonda Rhimes' move to Netflix from ABC could spark war for talent — "Her decision was a blow to ABC, owned by Walt Disney Co., because the network has relied heavily on shows from Rhimes and her production company to buoy its prime-time schedule for more than a decade. It also comes a week after Disney announced it was launching its own streaming service to better compete with Netflix. By poaching one of television's most successful producers, Netflix signaled that it would doggedly pursue deals with other top-tier talent, which could drive up programming costs for major television studios and cable channels at a time when they already are witnessing a flight of viewers."
The Ringer: Four Takeaways From Shonda Rhimes's Deal With Netflix -- "There's some obvious symbolism at work here: There are precious few proven hitmakers in network television anymore (along with Dick Wolf and Greg Berlanti, Rhimes is in a class of arguably just three), and the biggest player in streaming just took one off the board when they've never been more valuable. But there are also plenty of less abstract takeaways when it comes to what the move means for all parties involved: ABC, Netflix, and most importantly Rhimes herself. As her fans know, Shonda Rhimes isn't just Shonda Rhimes; she's the head of Shondaland, an entire semiautonomous production entity that Rhimes runs with partner Betsy Beers that oversees an ever-expanding empire of soapy, diversely cast entertainment (and, incidentally, shares lot space with The Ringer). Transplanting that complex won't be simple, and the fallout won't either. While the dust is still settling, let's run through some takeaways for what this poaching says about the state of TV — and how it might change the status quo."
This program aired on August 17, 2017.