President Trump To 'Undermine' Obamacare
Resume
Reports on Thursday say that President Donald Trump plans to sign an executive order allowing cheaper insurance plans that don't offer as much coverage, reversing Obama-era health care changes.
The plan would "rattle" insurance markets and undermine Obamacare, the Huffington Post reported.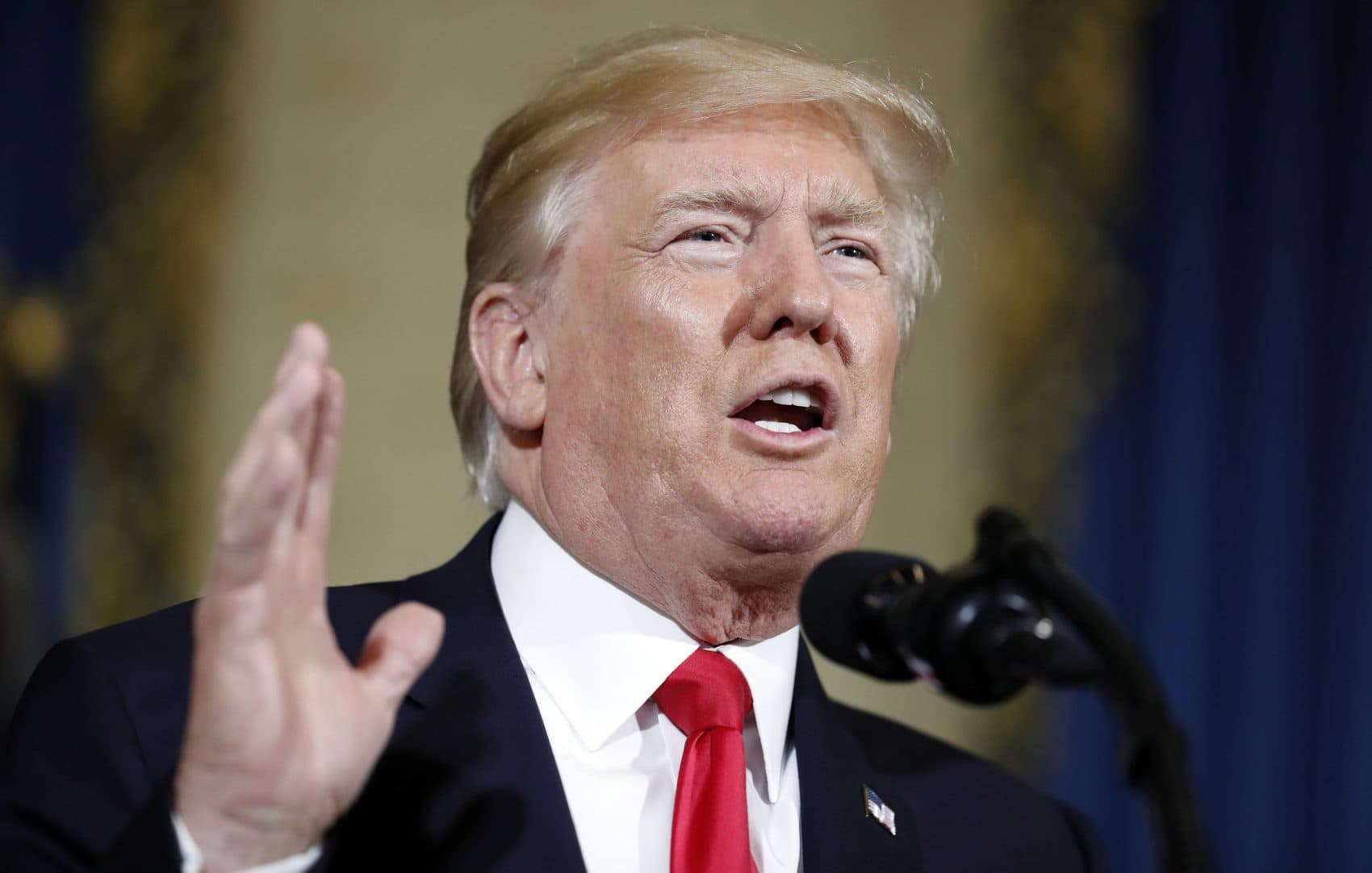 Guest:
Jonathan Cohn, Senior National correspondent covering healthcare for the Huffington Post (@citizencohn)
From Tom's Reading List
Huffington Post: Trump Plans To Sign Executive Order That Would Undermine Obamacare Insurance Rules — "The new, less regulated insurance plans could provide an attractive alternative to consumers who don't expect to have large medical bills and who are frustrated with the high premiums they pay for policies today. At the same time, comprehensive coverage could become harder and eventually even impossible to find, especially for people with pre-existing conditions."
New York Times: Foiled By Congress, Trump Moves On His Own To Undermine Obamacare — "Although Mr. Trump has been telegraphing his intentions for more than a week, Democrats and some state regulators are now greeting the move with increasing alarm, calling it another attempt to undermine President Barack Obama's signature health care law. They warn that by relaxing standards for so-called association health plans, Mr. Trump would create low-cost insurance options for the healthy, driving up costs for the sick and destabilizing insurance marketplaces created under the Affordable Care Act."
This segment aired on October 12, 2017.