GOP Senator Bows Out, Blasting Trump
47:21
Play
This article is more than 3 years old.
Republican Arizona Sen. Jeff Flake announces he won't run for re-election, denounces Trump and warns the GOP on its direction.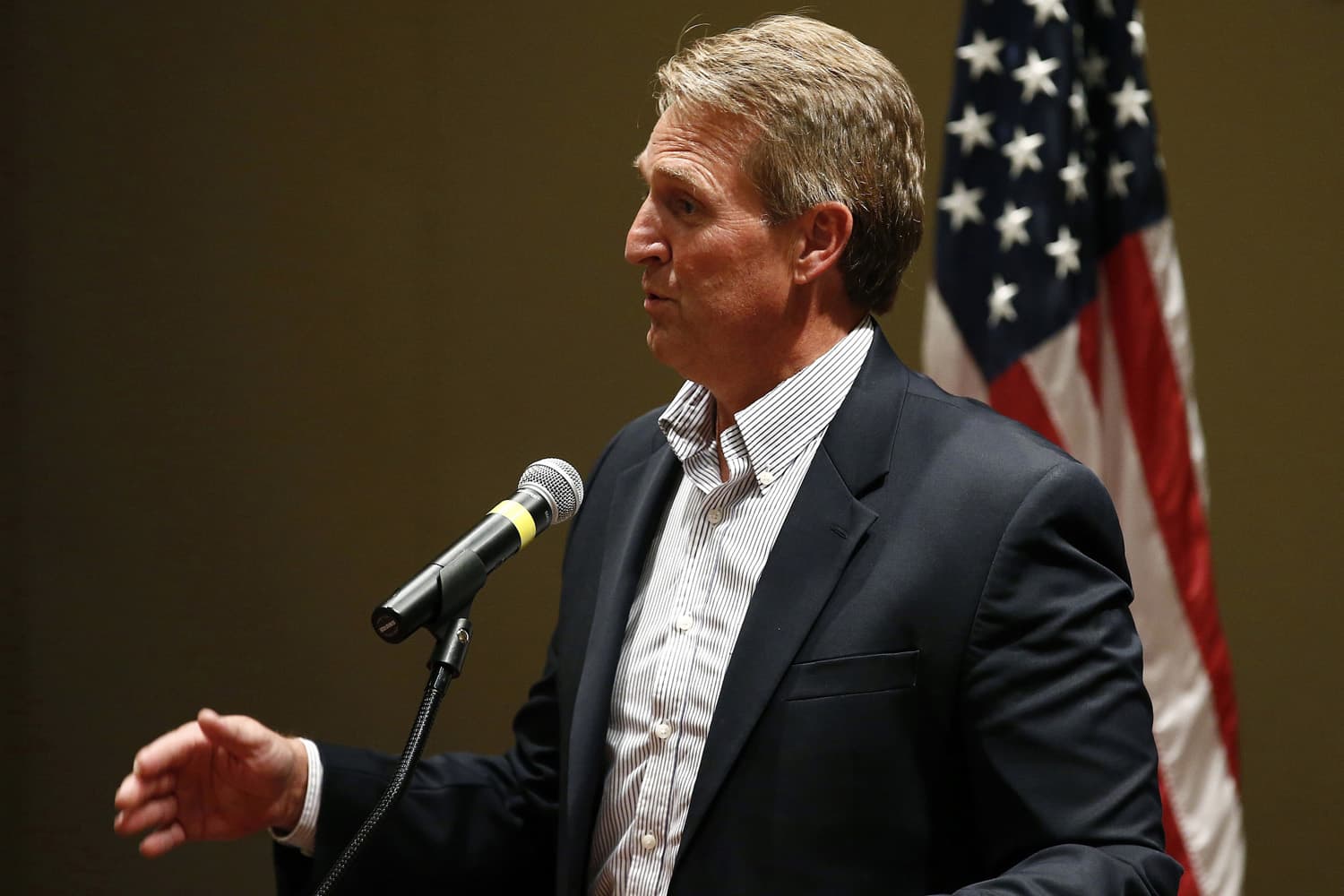 More urgent warnings to the nation yesterday of a president damaging the country. And again they came from Republicans. Republican senator Jeff Flake warning of "flagrant disregard for truth and decency." A president "reckless, outrageous and undignified… dangerous to democracy." Republican senator Bob Corker warning Donald Trump is "debasing" the nation. But they're on their way out. This hour, On Point: The warnings of Jeff Flake and Bob Corker on Donald Trump, and where the GOP goes now. --Tom Ashbrook

Guests:
Aaron Blake, senior political reporter for the Washington Post. (@AaronBlake)
Charlie Sykes, former host of the talk radio show "Middays with Charlie Sykes." Author of "How The Right Lost Its Mind." (@SykesCharlie)
Andy Surabian, senior adviser to Great America Alliance. (@Surabees)
McKay Coppins, staff writer at The Atlantic and author of "The Wilderness: Deep Inside the Republican Party's Combative, Contentious, Chaotic Quest to Take Back the White House." (@mckaycoppins)
From Tom's Reading List:
Washington Post: Jeff Flake's Big White Flag In The Face Of Trumpism — "In announcing his shocking retirement on Wednesday afternoon — an occasion on which politicians will often disingenuously allude to spending more time with their families — the Arizona Republican offered an explanation that seemed brutally honest: I couldn't win."
The Atlantic: The Tragedy Of Jeff Flake — "About six hours after taking to the Senate floor to announce his retirement and deliver a thundering indictment of his party, his president, and his country's political culture, Arizona Senator Jeff Flake called me from his cell phone. He sounded tired.
'It's been quite a day,' he said, sighing, and chuckling, and then sighing again."
Weekly Standard: What Does Jeff Flake's Retirement Mean For Arizona And The GOP In 2018? — "None of this is to say that Flake made the right or wrong choice by taking on Trump while voting conservatively. But the effects of his political strategy showed up in the polls—and threatened both his re-election and re-nomination bids."
This program aired on October 25, 2017.