This article is more than 5 years old.
We're talking about big tax changes proposed on Capitol Hill, and the terrible shooting rampage in Texas.
Clip from this show: Some experts say that the media should refuse to name or show photographs of mass shooters.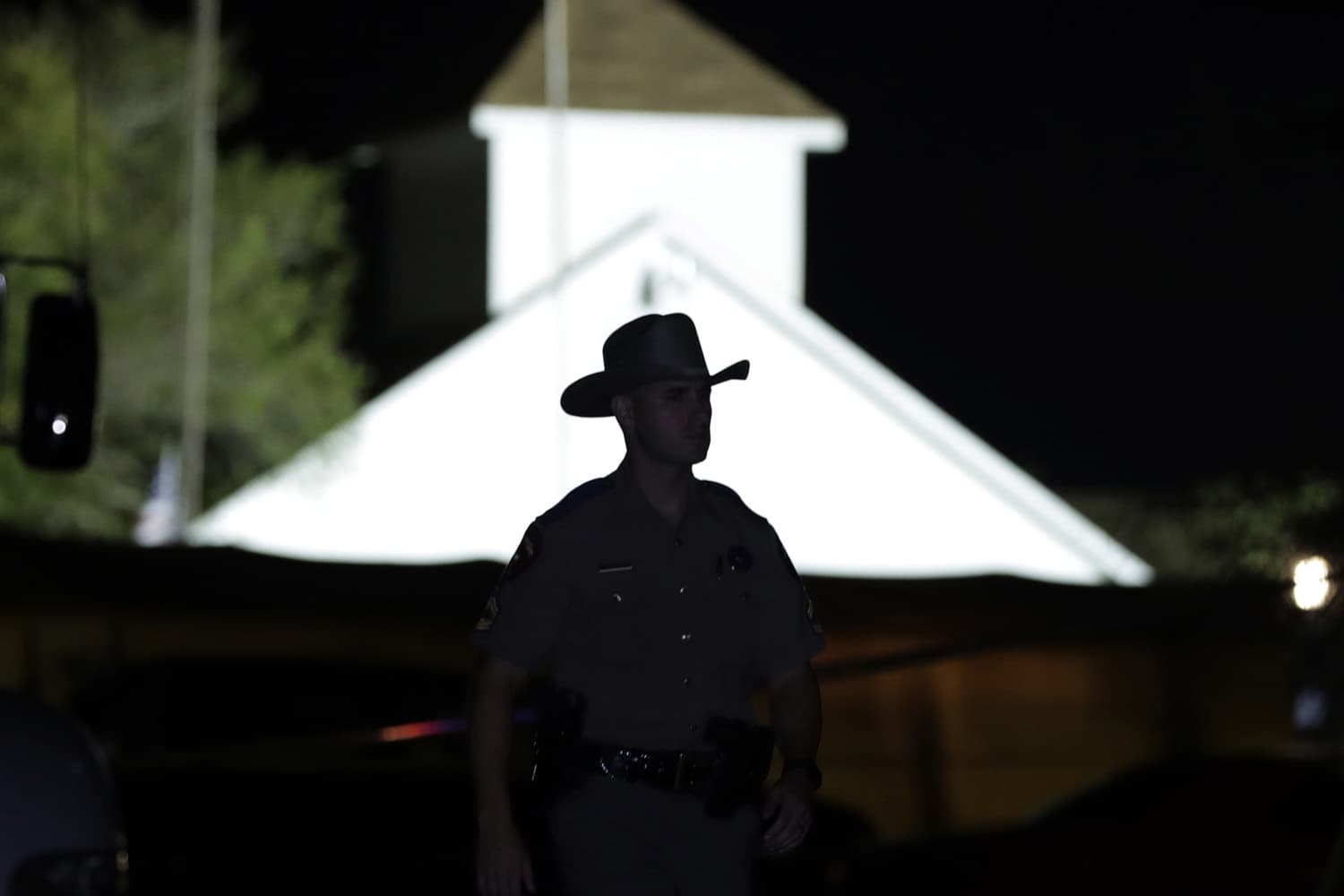 Death and taxes are our subject today.  Sadly, on the death front.  That bloody rampage in Sutherland Springs.  A church turned into a killing ground on a Sunday morning.  And the question:  are we capable of stopping these mass shootings?  And on taxes, a massive plan launched by Republicans.  They want light speed debate and a bill signed by year end.  President Trump calls it a big Christmas present.  We'll ask what's in there.  This hour, On Point:  And killing ground, and taxes. --Tom Ashbrook
Guests:
Anna Edgerton, Bloomberg reporter covering tax policy and Congress. (@annaedge4)
Jim Stone, founder, chairman and CEO of Plymouth Rock Group of Companies. (@UncleCueball)
Adam Lankford, criminology professor at the University of Alabama.
From Tom's Reading List:
New York Times: Who Wins And Who Loses From GOP Tax Plan — "Veterans of previous efforts to rewrite the tax code warn that overhauling the tax code is hard because it creates winners and losers — and the losers fight harder than the winners to make sure the legislation fails. The tax plan released by House Republicans on Thursday did not disappoint, cutting taxes and erasing popular deductions in ways that would reorient big chunks of the American economy."
The Hill: Tax Bill Raises Red Flags For Senate GOP  -- "The House GOP tax-reform package has put Senate Republicans in a tough spot, much like the House-passed ObamaCare repeal bill did earlier this year. The legislation is expected to pass the House, starting a tougher battle in the Senate, where Republicans control 52 seats and can't pass a bill if they suffer more than two defections and Democrats remain unified."
CNBC: The Good, The Bad And The Money — What The GOP Tax Plan Means For You — "Lawmakers released the Tax Cuts and Jobs Act on Thursday. The legislation aims to simplify the tax code by slashing itemized deductions and cutting down the number of income tax brackets."
San Antonio Express-News: Worst Mass Shooting In Texas History Claims 26 At A Church Near San Antonio — "Authorities said [Devin] Kelley, dressed in tactical gear, began the shooting spree outside the church. He then walked inside and continued shooting, before fleeing in a vehicle."
This program aired on November 6, 2017.