The Link Between Domestic Violence And Mass Shootings
Resume
With guest host Jane Clayson. 
Domestic violence and mass shootings. We'll look at the link, in Sutherland Springs, Texas and beyond.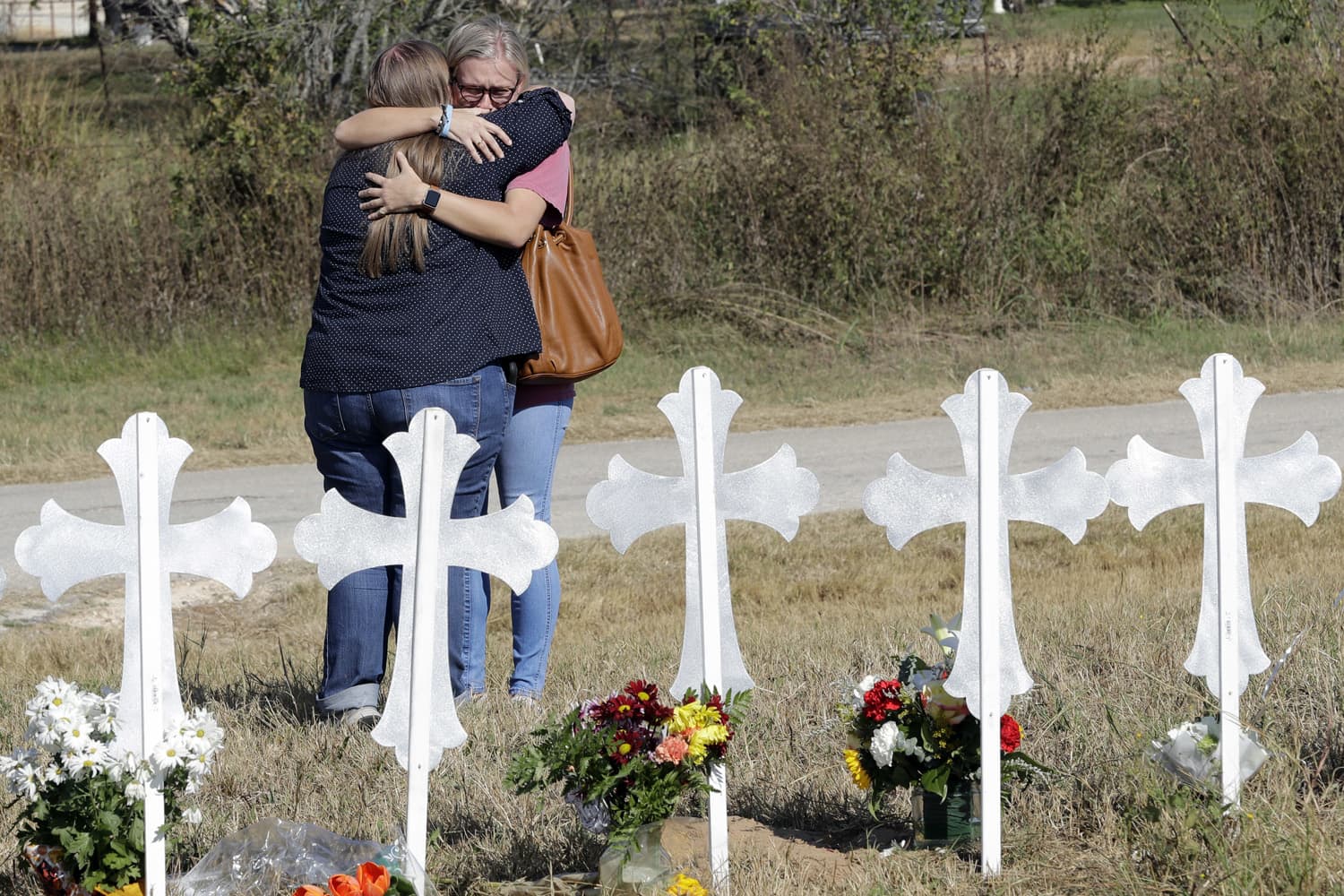 Devin Patrick Kelley, who opened fire and killed 26 people inside the First Baptist Church of Sutherland Springs, Texas, had a documented history of domestic violence. He's not the only mass shooter with that profile.  The Pulse night club shooter. The Boston Marathon bomber. Even the Sandy Hook killer had violent abusive pasts at home before their rampages. This hour, On Point: we'll look at the link between domestic violence and mass shootings.

Guests:
German Lopez, senior reporter for Vox. (@germanrlopez)
Ruth Glenn, executive director for the National Coalition Against Domestic Violence. (@ruthmglenn)
April Zeoli, associate professor and coordinator of undergraduate studies in the School of Criminal Justice at Michigan State University.
From Tom's Reading List:
Vox: America's Domestic Violence Problem Is A Big Part Of Its Gun Problem — "This all points to a disturbing fact: There is a very real connection between past domestic violence and a propensity to future violence, including mass shootings. Policymakers know this, but the steps that they've taken to actually do something about it have so far fallen far short of what's necessary — as we saw in Sutherland Springs on Sunday."
New York Times: Domestic Abusers Are Barred From Gun Ownership, But Often Escape The Law — "In 1996, after a concerted push from Senator Frank Lautenberg of New Jersey, Congress made it illegal for anyone convicted of domestic abuse — even a misdemeanor — to buy a firearm. Mr. Lautenberg, who died in 2013, liked to say the law was 'dedicated to the simple principle that wife-beaters and child abusers should not have guns.' Yet in the two decades since, a large percentage of the perpetrators of mass shootings and other violent crimes have had run-ins with the law over spousal abuse — and have had little problem acquiring deadly arsenals."
This program aired on November 9, 2017.