Washington Gov. Jay Inslee: Climate Change Fight Continues, Even Without Trump
08:54
Play
This article is more than 3 years old.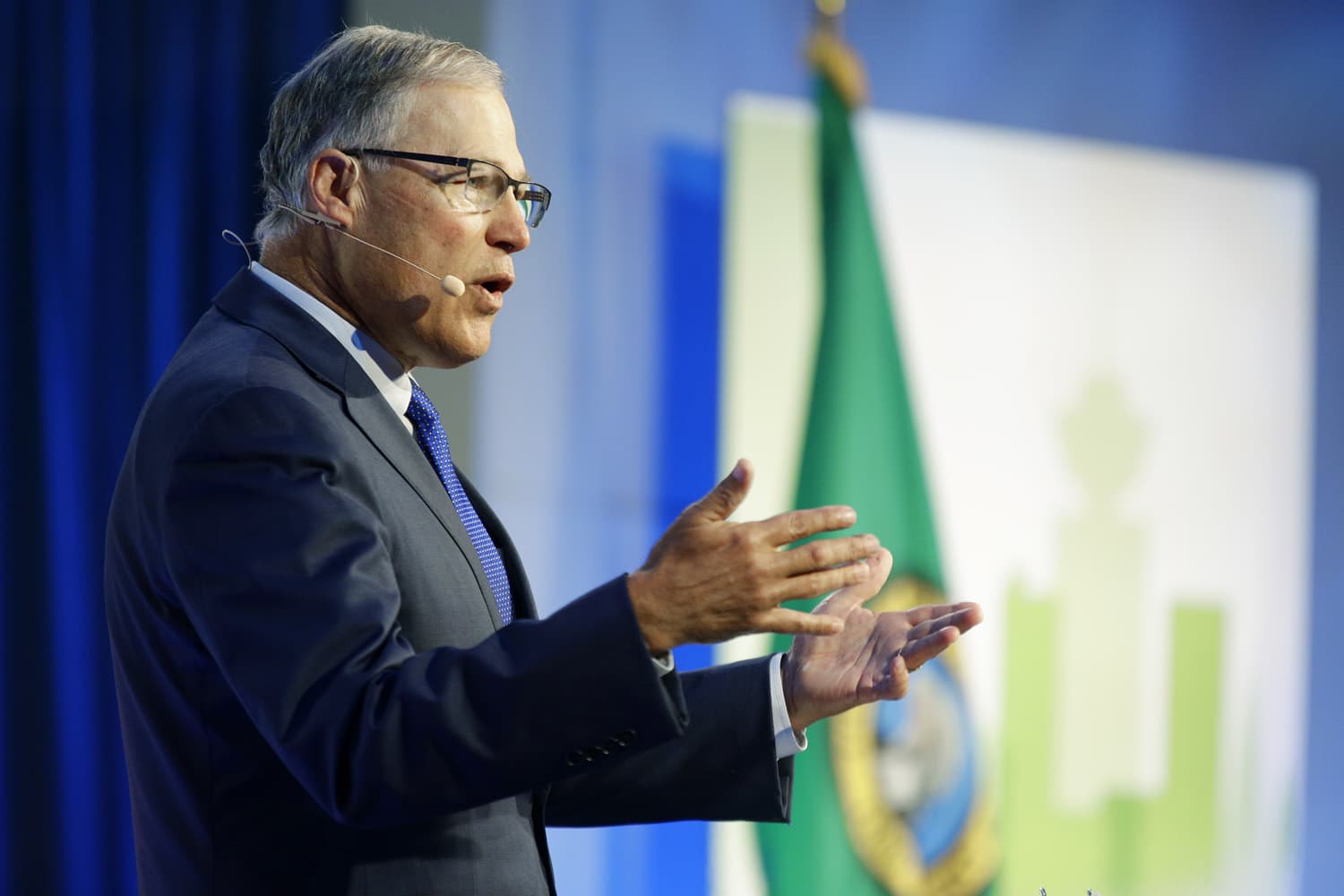 The governor of Washington state said Tuesday that President Trump's decision to pull out of the Paris climate accord has only encouraged other countries to redouble their efforts to combat climate change.
Democrat Jay Inslee, in an interview on the NPR show On Point from the United Nations' climate conference in Bonn, Germany, told host Tom Ashbrook that he was concerned by Trump's decision at first: Would pulling out of the international climate change agreement encourage other countries to follow suit or slack off?
It's done the opposite, Inslee said.
"They became more committed and more inspired when they saw the willful ignorance of the president on this issue," Inslee said. "They actually have doubled down and there has not been one single country that has removed their name from Paris."
Indeed, Inslee noted, Syria recently became the last country in the world to join the Paris climate agreement, a nonbinding pledge to reduce greenhouse gas emissions.
You can find the full episode here.
Inslee is part of the so-called United States Climate Alliance, a group of 15 states and two territories that Inslee said represented 40 percent of the U.S. economy – the world's third largest, if it was its own country.
The group was there as a sort of shadow delegation to the climate conference.
It would be better, he said, if the Trump administration was on board, or if all 50 states, instead of 15, were part of the group. But technological innovations in things like solar will help light the future, Inslee said – signing off with the admonition to "have faith."
"We're developing technologies at a spectacular rate to drive down the costs of clean energy that could remove the necessity of depending on dead dinosaurs to run our economy," Inslee said.
This segment aired on November 14, 2017.