'I Consider This Country Now My Home,' Says Salvadoran Who Will Lose Protected Status
06:11
Play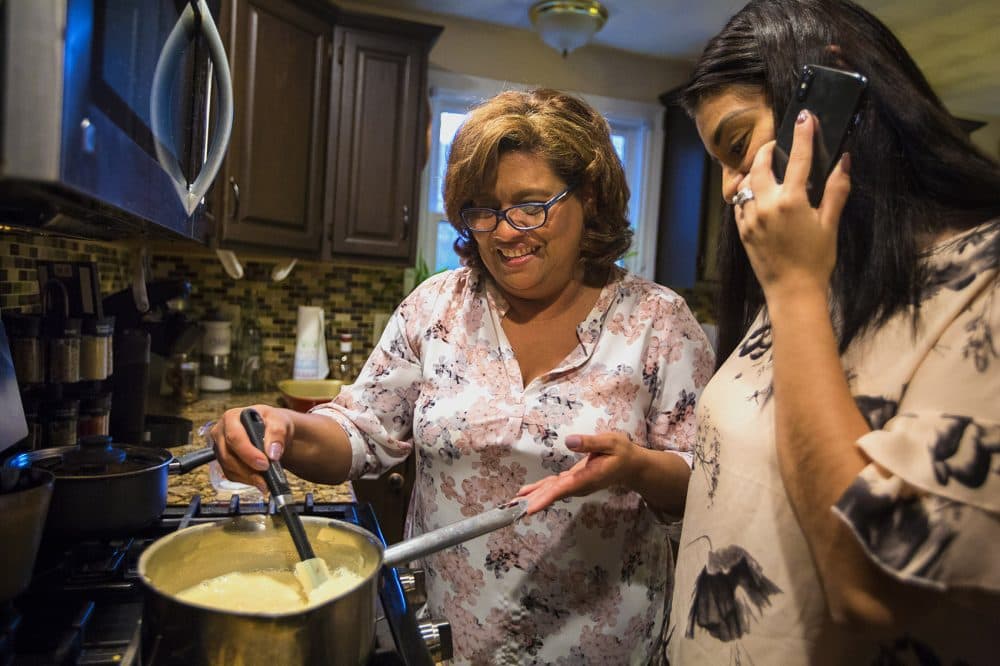 This article is more than 3 years old.
Salvadoran immigrant Irma Flores might have to leave the United States when her immigration status expires in 2019, but that doesn't change one basic fact.
"I consider this country now my home," Flores, a resident is Haverhill, Massachusetts, north of Boston, said in an appearance on the NPR show On Point Tuesday.
Flores, along with about 200,000 other immigrants from El Salvador, may have to leave the country by 2019 after a move by the Trump administration Monday to revoke their so-called Temporary Protected Status. People from countries wracked by war or environmental disasters enjoy that special immigration status, but the Trump administration has ended it for people from the Central American country.
That leaves Flores in limbo after coming to the United States in 2001, the same year a devastating earthquake hit El Salvador.
"It's not a risk for the for this government to just leave us here to work honestly and continue our lives," Flores said.
Flores said she has consulted with attorneys, and legal immigration clinics have been offered. According to WBUR's Shannon Dooling, 5,000 Salvadorans with Temporary Protected Status live in Massachusetts.
But "right now we are in limbo," Flores said. "So I don't have immediate plans but I think we need to organize and Congress must act to protect these families and my family."
El Salvador is riven by gang violence and is known as the murder capital of the world.
We were also joined Tuesday by Alan Gomez of USA Today, Jose Miguel Cruz of Florida International University, Shannon Dooling of WBUR and Marie Adolphe, a Haitian immigrant who is set to lose her Temporary Protected Status.
This segment aired on January 9, 2018.