'We're In A Trade War, And We're Losing'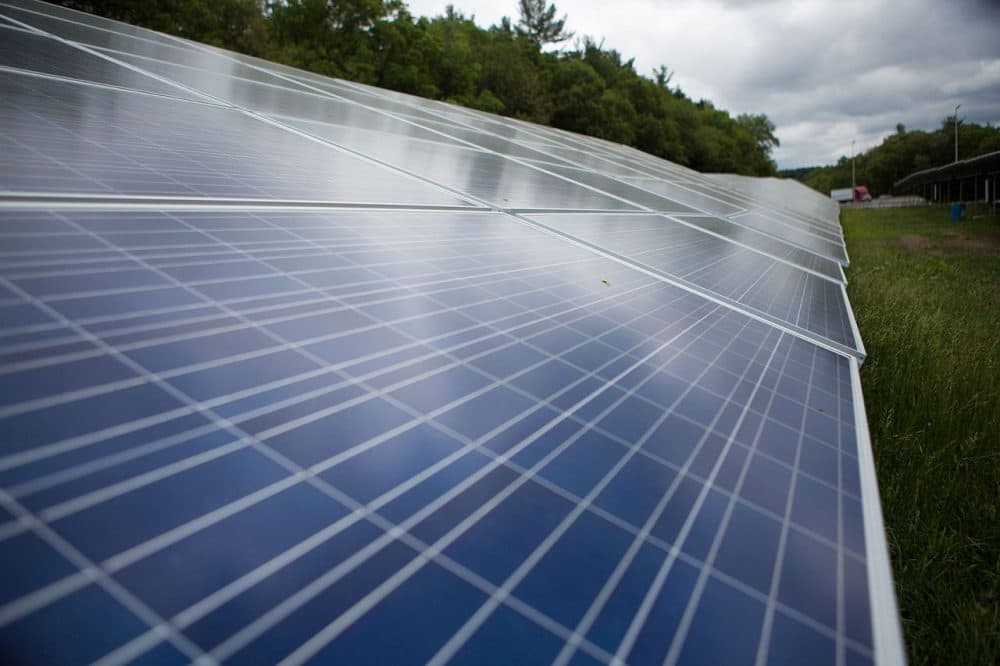 This article is more than 3 years old.
The Trump administration's move to levy tariffs on solar panels and washing machines won't trigger a trade war, because we're already in one, a supporter of the move told On Point Wednesday.
"We're in a trade war, and we're losing," Greg Autry, a business professor at the University of Southern California, told guest host Jane Clayson on our show about the president's "America First" trade policies.
President Trump's administration said it needed to hit solar panels with a 30 percent tariff because of artificially low solar panel prices caused by China's aggressive subsidies. American appliance companies like Whirlpool also complained that South Korea was dumping cheap washing machines onto the market, sparking tariffs — or border taxes — in that market as well.
"I don't think they go quite far enough, but it's a good signal to China in particular and our international trading partners in general that we're not going to play by Marquess of Queensbury rules in a in a global trade knife fight," Autry said. "The U.S. is going to pay attention to its interests."
But Chad Bown, of the Peterson Institute for International Economics, said the move could backfire.
It's ultimately going to be the American consumer that pays, he said.
"People like you and me that got to go out and buy a washing machines now have to pay more for it," Bown said. "So there are severe consequences to what I would argue is a very short term approach."
The move could also provoke a response from China, which would put up barriers to American exporters. When the Obama administration moved to protect the tire industry, China reacted by retaliating against American farmers' products, Bown said.
"This is not going to be a free lunch," he said.
And this might not be the end of the Trump administration's moves on trade.
Jacob Schlesinger, a correspondent with the Wall Street Journal, said the U.S. is also looking at China's moves on steel and aluminum, and the fact that it forces American companies to turn over intellectual property to work in the country.
"The exact penalties that might come with that are unclear but they are looking at a fairly wide range that would include tariffs and possible investment restrictions," Schlesinger said.
Brian Amaral Digital Producer, On Point
Brian was a digital producer for On Point.