Gun Control Is Happening — At Walmart And Dick's, Not In Congress
47:40
Play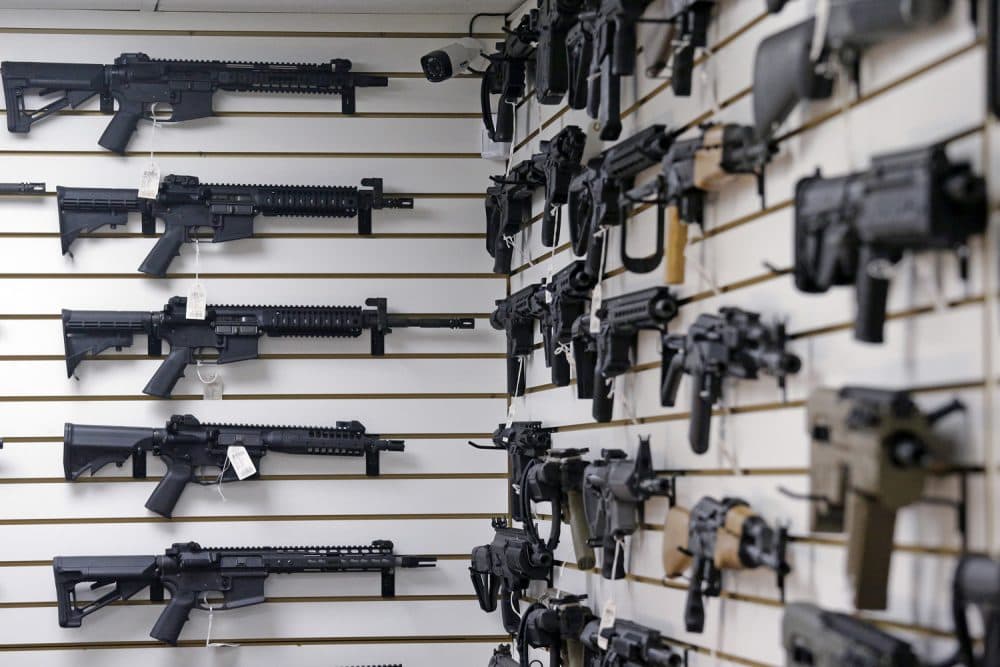 This article is more than 1 year old.
In the post-Parkland era, some retailers, including Walmart and Dick's, raise the minimum age to purchase a gun to 21. Some investors are dumping shares. Is this just PR or the start of something big?
Guests:
Vanessa Furhmans, reporter, Wall Street Journal. (@vjfuhrmans)
Rommel Dionisio, managing director of equity research at Aegis Capital, focusing on the gun industry.
Adam Winkler, professor of law, University of California-Los Angeles. (@adamwinkler)
From The Reading List:
Wall Street Journal: CEOs Choose Sides On Gun Control At Their Own Risk — "It's the newest question facing CEOs: Should they thrust their businesses into polarizing political debates?"
This program aired on March 7, 2018.