'March For Our Lives' Will Press For Change On Guns
Play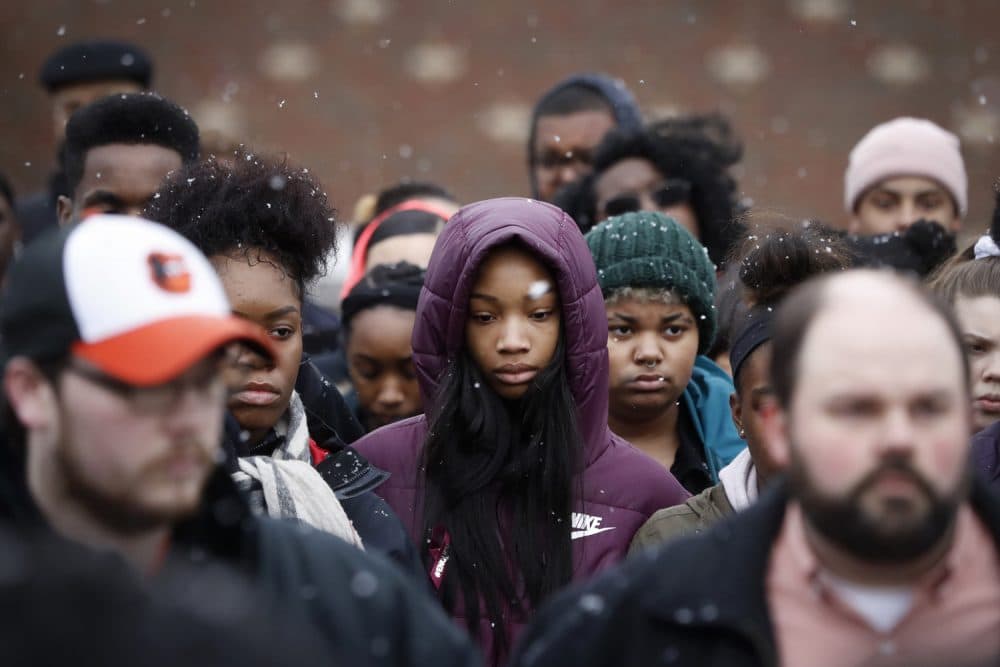 This article is more than 4 years old.
With Kimberly Atkins
On the eve of gun violence protests in Washington and around the country, we sit down with student activists.
Guests:
Kali Clougherty, senior at Marjory Stoneman Douglas High School in Parkland, Florida. Marching in Saturday's March For Our Lives in Washington. (@kali4change)
Abby Brafman, freshman at Vanderbilt University, organizer of Nashville's March For Our Lives.
Charlotte Lowell, senior at Andover High School, student organizer of Boston's March For Our Lives.
Sasha Costanza-Chock, professor of civic media at the Massachusetts Institute of Technology. (@schock)
Andre Broadnax, junior at the FAIR School Downtown in Minneapolis, Minnesota.
Marissa Lang, metro reporter, The Washington Post. (@marissa_jae)
From The Reading List:
ABC News: Young activists to descend on Washington tomorrow for March for Our Lives — Tens of thousands of young people are set to descend on the nation's capital tomorrow for March for Our Lives, an event organized by the student survivors of the Feb. 14 mass shooting at Marjory Stoneman Douglas High School in Florida that killed 17 people."
Washington Post: The March For Our Lives is Saturday. Here's what you need to know. — "Big crowds are expected in Washington on Saturday for the March for Our Lives, an anti-gun-violence rally organized by students, that could bring as many as 500,000 protesters to downtown Washington."
More than half a million students, parents and supporters are planning to march on Capitol Hill tomorrow, and millions more will protest in cities across the nation. Their goal: to end mass shootings and other gun violence in the nation's schools. But how do they plan to do that – and what are they asking lawmakers for? And what comes next once the marching is over?

This hour, On Point: Student voices from across the country on The March for Our Lives, and beyond.

--Kimberly Atkins
This program aired on March 23, 2018.