Selfie Culture Is New, But Self-Obsession Is Not
Play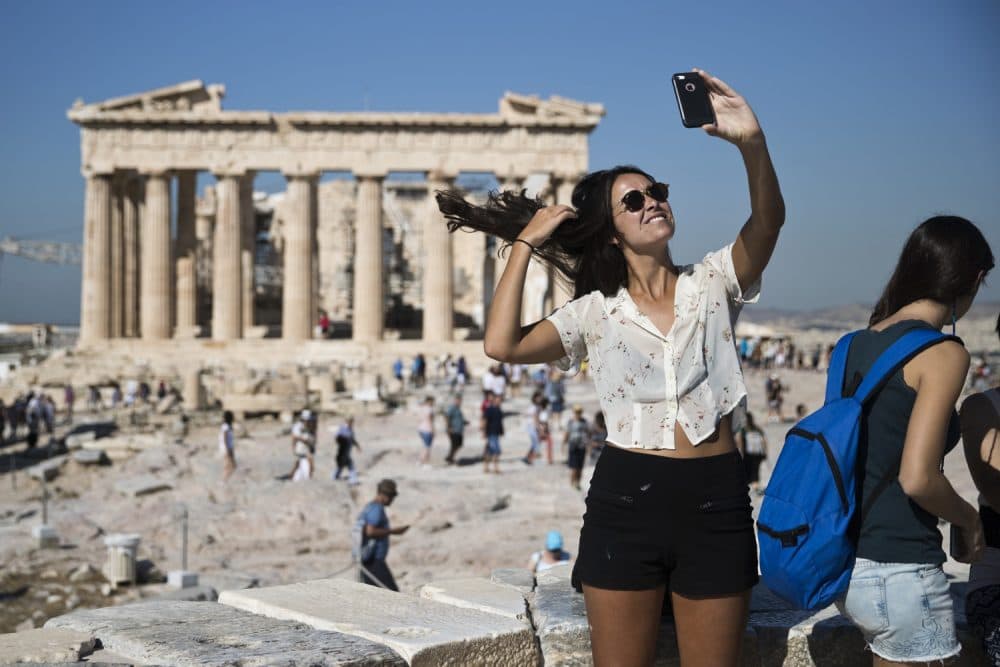 This article is more than 4 years old.
With Anthony Brooks
The Kardashians aren't exclusively to blame for our self-obsessed culture. The rise of narcissism goes way back. We'll take a selfie stick tour though history.
This show airs Monday at 11 a.m. EST.
Guests:
Will Storr, journalist and novelist, author of "Selfie: How We Became So Self-Obsessed And What It's Doing To Us." (@wstorr)
Tommy Honton, co-founder of the Museum of Selfies. (@angelalansburyd)
From The Reading List:
Excerpt of "Selfie: How We Became So Self-Obsessed and What It's Doing to Us" by Will Storr. Copyright © 2018 by Will Storr. Published by arrangement with The Overlook Press, Peter Mayer Publishers, Inc.
We're living in the age of perfectionism and it's killing us. So argues journalist Will Storr in his new book, "Selfie." Suicide, self-harm and eating disorders are up – egged on by a society obsessed with seeming perfect. Social media only amplifies the message – feeding you constant reminders of how perfect the lives of others are and how far from perfect yours is.

This hour, On Point: From the Ancient Greeks to the Selfie - how we became so self-obsessed and what it's doing to us.

--Anthony Brooks
This program aired on March 26, 2018.